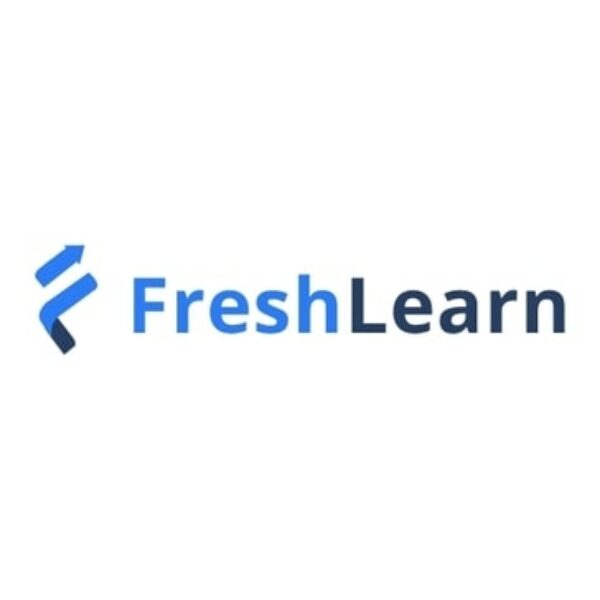 PROS:
Wide range of courses
Interactive and engaging learning experience
Flexible learning options with self-paced courses
Affordable pricing plans
CONS:
No free trial option available
Looking for a comprehensive review of FreshLearn?
One industry that arrived in this field is the online education industry. Through this, you can sell your online courses by making your own creation, and when you wonder how you start this?
Check out our article for a detailed breakdown of its pros and cons, key features, available plans, and alternatives.
Plus, we answer your frequently asked questions about this popular e-learning platform. Get all the information you need to decide if FreshLearn is right for you!
This online world is getting bigger and bigger which makes it grows and develops day by day with several opportunities for people to start businesses and make money from this.
Introduction-
What is FreshLearn?
FreshLearn was founded in 2020 by Rahul.
It is an all-in-one course creator platform that gives its users to transform their knowledge into a profitable company.
This platform gives you full control over course customizations, making it easier for you to make a learner-friendly course that will encourage more learners to sign up.
Experiments with the appearance and feel of each course piece. Whether you are looking to develop custom sales landing page to gather leads, customize enrollment pages, or alter the CTA button, there is a prepared option for you.
You can freely play around with the look and feel of your course to make it better suited for your learners.
FreshLearn Features
Custom Themes – Change or modify themes according to your choice to give the eye catchy interface.
Personalization – It enables you to manage each and every aspect of the platform.
No-Coding Platform – Without any pre-knowledge of coding, that allows you to build world-class courses.
App Integration – Linked with third-party systems like Zapier, Slack, Google Drive, Hubspot, and Dropbox.
Live Support – FreshLearn provides 24/7 live chat and calls support.
Provide Better Features?
FreshLearn Features Review
Here are some in-depth details about its key features:
When it comes to creating online courses, there are lots of factors to consider. You just focus on the content so that you can give your best to the audience.
But you make sure that your course is visually appealing and easy to navigate. With the FreshLearn drag-and-drop editor, you can rearrange elements to design your course that looks and feel satisfying.
Many students are not able to complete their courses because the content is released all at once. So it feels too lengthy they watched 4 to 5 videos of course.
FreshLearn has amazing features that solve this problem, which is drip content that unlocked chapters and videos based on date or user action, so your students can always move forward without feeling overwhelmed.
This model is a very unique feature that is surely helping FreshLearn to shine out of the crowd.
The focus mode can be applied to your lessons quizzes and assignments, topics to help your user eliminate unwanted distractions. This feature helps in increasing the completion rate of your course.
FreshLearn allows you to develop an affiliate network for your courses, it will enable users to promote the course and make money when new members enroll.
Apart from the five previously stated functions app, catalog, and settings are also available.
FreshLearn provides the creator's well-detailed reports in regard to how their courses are performing to the learners.
In the report section, creators can monitor the progress of their students, set up exams and quizzes to see what the students that how much have they learned, and also can access to monitor the completion rate of the course.
It is probably the best feature FreshLearn has to offer. Thanks to this sleek, stylish, and extremely easy-to-use dashboard.
Course creators can effortlessly produce, edit and sell high-quality courses without having technical expertise.
You can create high-converting sales pages within a few minutes.
This feature helps to let you create a beautiful sales page to attract users and convert them into customers.
It's too easy to use by just dragging and dropping the elements and can able to customize them according to your choices or requirements.
FreshLearn lets you take payments and manage cour sales directly through your website with our integrated payment solutions.
FreshLearn supports integrated payment gateways such as PayPal and Stripe which is a safe and secure option.
Value For Money?
FreshLearn Plans Review
Set up your online learning store now with amazing prices and affordable plans.
FreshLearn Provides you with the best creator-friendly plans.
The best thing is that there is no credit card required for any kind of FreshLearn plan. You can start free of cost to explore this platform.
If you go to the other platforms, they maybe provide you with a free trial, but this is not the case with FreshLearn. This platform has a separate free plan.
This is a significant distinction from other online education systems. Certain functions will be restricted on the free plan, this teaches you how to utilize it.
If you just want to test or explore this platform, then this is the best option to choose. Included basic features t kick start your creator journey.
FreshLearn Pro Plan is the ideal choice for businesses and organizations that are looking to take out their learning course to the next level.
For just $29 per month, you will get all the free plan features to access, plus a few extras that come in handy.
In this plan, you'll be able to create custom certificates for your students. Plus with coupon features, you can offer discounts on your courses to attract more students to earn profits.
FreshLearn No Brainer Plan:
The No Brainer is the perfect all-in-one solution for online course creators who are looking for affordable and fully loaded features.
FreshLearn's ultimate no-brainer plan also includes the Pro plan features.
For just $59 per month, you can access the full potential of this platform.
In this plan, you will get Gamification, Question Bank, an Affiliate program, Bulk actions, a customizable video player, 20/7 live chat and call support, and much more.
There is no reason to overspend on a course builder when this platform has the ability to provide everything you need to succeed.
| | | | |
| --- | --- | --- | --- |
| Features | Free Plan | Pro Plan | No Brainer Plan |
| Unlimited product, | Yes | Yes | Yes |
| Custom branding | Yes | Yes | Yes |
| No transaction fee | Yes | Yes | Yes |
| Live classes | No | Yes | Yes |
| White label domain | No | Yes | Yes |
| Question Bank, | No | No | Yes |
| Account Migration | No | No | Yes |
| | | |
| --- | --- | --- |
| | Pro Plan price | No Brainer price |
| Monthly Plan Price | $29/mo | $59/mo |
| Total Annually Payment | $348/year | $708/year |
| | | |
| Annually Plan Price | $25/mo | $41/mo |
| Total Annually | $300/year | $492/year |
For You, Or Not?
Who Should Choose FreshLearn
FreshLearn is an e-learning platform that is suitable for a variety of individuals and organizations. Here are some examples of who might benefit from using FreshLearn:
Individuals looking to expand their knowledge: FreshLearn is ideal for anyone looking to learn new skills or expand their knowledge in a particular field. The platform offers a wide range of courses in various subjects, including business, technology, health, and more.
Employers looking to upskill their workforce: FreshLearn can be an excellent resource for businesses and organizations looking to provide training and development opportunities for their employees. The platform offers a range of courses that can help employees develop new skills and improve their performance on the job.
Entrepreneurs and small business owners: FreshLearn can be a valuable tool for entrepreneurs and small business owners who are looking to learn new skills and grow their businesses. The platform offers courses on a variety of topics related to business development, marketing, and more.
Students and educators: FreshLearn can be a helpful resource for students and educators looking to supplement their learning or teaching. The platform offers courses on a variety of academic subjects, as well as professional development courses for educators.
Ultimately, anyone looking to learn new skills or expand their knowledge can benefit from using FreshLearn. The platform offers a wide range of courses and resources to help individuals and organizations achieve their learning goals.
Our Opinion-
Conclusion- FreshLearn Review 2023
FreshLearn is one of the best course creation online platforms in 2023.
This is more affordable than most competitors, FreshLearn is all in one no coding platform that makes it incredibly easy for its users to create sell, and modify their knowledge to make money.
FreshLearn has a sleek dashboard and valuable insight tools that help you to track and monitor your students while the secure payment gateways ensure you receive payments almost immediately.
The best thing is that FreshLearn has 30 days refund policy if are not interested or do not want to continue on this platform.
FAQs-
Queries Related To FreshLearn Review
Is FreshLearn easy to use?
Yes, FreshLearn is an easy-to-use platform with a wide range of website-building tools.
How much does it cost to use FreshLearn?
FreshLearn has 3 different plans: Free, Pro – $29/mo, and No Brainer – $59/mo. You can sign up for a free plan to get started and can have access to upgrade to a paid plan.
Is there a Free Trial Available in FreshLearn?
No, FreshLearn does not provide a free trial, but there is a better option which is a free plan to start without any credit card requirement.
What are the payment options in Freshlearn?
FreshLearn has 2 payment gateways such as PayPal and Stripe.
Does FreshLearn offer a lifetime deal?
Yes, FreshLearn offers a lifetime deal with its free plan, you can access the free plan without paying anything.