About Thrive Themes
Calling it Thrive Themes seems wrong.
Why?  💡
Because it is not only a theme market, It is more than this. Thrive provides all kinda tools that we need to build a website and convert our visitors into buyers. Mean It change our website into conversion site, generate more sale, more mail list and create engagement with visitors.
Making of Thrive Theme stated in 2013 by Paul and Shane. While Shane was a professional marketer and understand how the conversion happens, Paul is a developer who knows well how a code work. First, they launch Thrive visual builder than thrive themes and in 2016 they launch 4 new wordpress plugins.
Using Thrive theme we can create our site on fastest, well designed, optimized and secure wordpress theme. While using Thrive Plugins we can move this site into a new era conversion-focused site.
Thrive Theme or market provide a one-stop solution for all internet marketers and bloggers. Their Thrive architecture tool is already so famous among bloggers and page builders due to its powerful blocks and features which is rare find in any frontend plugin.
Thrive Themes Feature:
Optimized Elegant Themes
Conversion and Engagement focus Plugins
All tools are Frontend
Easy to use and operate
Regular Update
24/7 Customer Support
30 Day money back
Thrive Theme Products
Thrive Theme offers several products with a new and powerful profitable AIM. Here are we've listed their best and most selling products.
1. Thrive Membership – Get ALLL
It is One Stop Solution for all Web Marketer e Tools.
Everything that you need from an optimized theme, fastest page builder, lead generator to create conversions and change your site into a profit-making blog.
This Membership has everything that we need to run an online business and create a professional level blog or business website. With its advance optimized and conversion tool, a user can generate more sales, more clicks and more leads easily without any single code.
Thrive Membership comes with 11 Web Tools and 1 more tool coming soon. These 12 tools can change your site and life easier.
What you get in Membership:
Thrive Themes – Well Designed Optimized Themes
Thrive Architect – Create Elegant Convesion Pages
Thrive Leads – Get more Leads and mails
Thrive Quiz Builder – Create interest quizzes
Thrive ultimatum – Create Countdown campaigns
Thrive Optimize – Perform A/B test for pages
Headline Optimizer – Check CTR using A/B/C testing
Clear Widgets – New Custom WordPRess Widgets
Thrive Comments – Increase engagement via comments
Thrive Apprentice – Create an online course
Thrive Ovation – Show Feedback, Social Proof and Testimonials
Thrive Theme Builder – Customize WordPress frontend [Upcoming]
Or What else you want? 🙄
Membership Features & Advantages:
All Thrive Themes & Plugins
Unlimited Updates lifetime
Access of All New Products
Unlimited support
25/50 Website Licence
Exclusive Course, Content and template
30 Days Refund Policy
Thrive Membership Pricing:
| | |
| --- | --- |
| Thrive Membership | Agency Membership |
| 25 Site License | 50 Site License |
| $19/mo | $49/mo |
| | |
2. Thrive Architect – Page Builder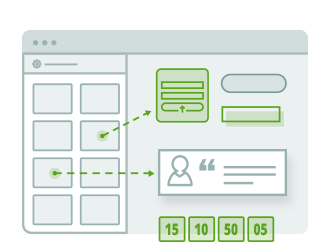 We Love IT!
Not only us, even every Blogger and Web Developer love this Web Me Tool.
Thrive Architect is one of best Fastest, Conversion optimized, Well Designed and Easy to use WordPress Page builder. It is instant drag and drop builder with dozen of different blocks.
It has a lot of function which has the build to performing outstanding from your competitors and establish site like a pro site.
This Plugin has all essential tools and lots of content blocks, an advanced feature that reduces use no. of the external plugin like contact form, timer, testimonials, pricing tables and call to action boxes.
Even today I'll talk to my boss to use this plugin on Web ME Tools also, due to its feature that we found today and we really enjoyed it.
This Plugin is recommended for every blogger and designer who want to create a CREATIVE blog or site which is a designer for more conversion, leads and an impressive layout.
Thrive Architect Features:
Fastest Frontend editor
Conversion focused Building Block
Landing Page Templates
High-​Converting Homepage
Create Pro Sale Pages
Mobile Response Builder
Powerful & Featured Blocks
Dynamic animation & action
Thrive Architect Pricing:
| | | |
| --- | --- | --- |
| Thrive Membership | Single License | 5 License |
| Install Up to 25 Websites | Only 1 Site | Up to 5 Sites |
| Unlimited free updates | Unlimited free updates | Unlimited free updates |
| Unlimited support | 1 full year of support | 1 full year of support |
| $19/mo | $67 One time | $97 One time |
| | | |
Thrive Themes – Designed Themes
Thrive is also changing their theme pattern, Now a user can't buy a new theme package.
They're updating on a new theme package, that's why we're not writing it here.
Comin Soon… Waiting For New Update
3. Thrive Leads – Lead Tool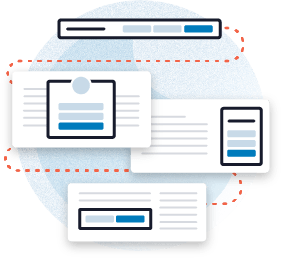 Thrive leads is built to generate more leads and engagement for visitors. It is all in one tool with advance features, conversion buttons, advance reports, customer support and 30-day money back.
This tool also has entry and exit links option which increase conversion in one time, A/B testing to find which template giving result. Hundred of Pre-Designer template are ready to use and capture more emails.
This tool has positive reviews, great options and easy to use a lead builder that result in more leads and user info into your mail list.
Thrive Leads Features:
Drag-and-drop editor
Build hyper-targeted and profitable lists
A/B testing feature
Report & Insights
30 Day money back
Advance Trigger option
Unlimited updates
Customer Support
Opt-in in form type:
Lightbox overlay popup
Content lock
In-Line forms
Screen filler overlay
Scroll mat
Multiple choice form
Thrive Leads Pricing:
Thrive Leads pricing is depend on which package you're selecting. Total 4 package is here and one is your choice.
| | | | |
| --- | --- | --- | --- |
| Thrive Member | | Normal Pricing | |
| 25 License | 1 License | 5 License | 15 License |
| $19/mo | $67 | $97 | $147 |
| Get Membership |  Get TL | Get TL | Get TL |
Thrive Quiz Builder
Create a Professional designer, sharable and check insight to find out in which your visitor interested. Thrive Quiz or Survey builder build for creating an interesting quiz, using pre-made elegant templet or create your own template and here you get lots of option for quiz type.
Its powerful report shows us user state via their answer, social sharing stats and question stats according to categorised. Its A/B testing method also helps in creating a more powerful quiz.
Features:
4 Quiz Type (Number, Percentage, Personality, Right/Wrong)
Easy Quiz Builder
A/B Testing
3 Question types
Powerful Analytics
30 Days Money Back
Pricing:
| | | |
| --- | --- | --- |
| Single Site License | 5 License Pack | 15 License Pack |
| $67 | $97 | $147 |
| 1 Website | 5 Websites | 15 Websites |
| | | |
Other Thrive Links:
Thrive Optimize – AB Testing for WordPress
Specification:
Thrive Themes
| | |
| --- | --- |
| Starting Price | $19/mo |
| Bonus Plugins | All Premium Plugins & Themes |
| License | 25 & 50 Sites |
| Money Back Guarantee | 30 Days |
| Expert | Best Optimized & Conversful WordPress Plugins & Themes. |
1 review for
Thrive Themes