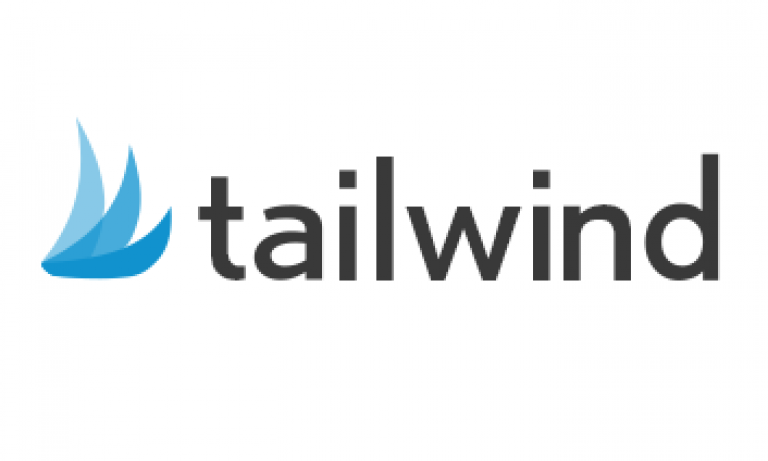 Tailwind is social media tool for Instagram and Pinterest.
PROS:
Suggested hashtag features are very helpful.
great for scheduling Pinterest pins.
perfect for batch working!
Pinterest scheduling.
Instagram Scheduling
CONS:
It is not competitive on price.
It's load time is slow
Looking for an awesome platform that can easily handle all the activities of your Instagram and Pinterest account? And helps you in saving your time as well as efforts?
If yes, then absolutely you are in the right place and I am sure this article will help you out and gives you a new way of managing your social media account.
We know that managing Instagram and Pinterest accounts takes a lot of time and effort. It is a different job too, but to simplify your efforts and in order to save your time, today we come up with an amazing platform for you. Which is called "Tailwind".
So in this article, We'll Review Tailwind and know about its key points.
Before moving a step ahead, I would like to tell you that, I personally use this tool, when I was searching for a platform that can easily handle my Instagram and Pinterest accounts. Then After long research, I came to know about Tailwind, and I am very satisfied with this tool, that's why today I have decided to give you a review of this tool.
Being a professional blogger and knowing the importance of your time. So without wasting it, let's begin with the article.
About Tailwind
Tailwind is a very amazing tool for the purpose of Instagram or Pinterest marketing. This tool is popularly used by serious bloggers and small business owners.
With this tool, you can easily manage your social media account. You can also use this tool to discover content, post scheduling and grow your audience. And also you can schedule your post every 5 minutes so that you can easily increase user engagement.
You will also receive some features like hashtag suggestions, uploading images in bulk, drag, and drop post scheduling and also suggest you recommended times to publish your post based on engagement level.
The best part is that it comes with the free trial, you can use it and if you like their service, then you can purchase the tool.
Tailwind Features
Here are the key features of Tailwind-
Scheduling
Smart Loop
Tribes
Drag and Drop Scheduler
Intervals
Pin Analytics
Board Analytics
Suggested Pins
Affiliate Program
Help-chat feature
Tailwind Plans
Tailwind is a great platform for managing social media accounts like Instagram and Pinterest. It offers 2 plans to their customers-
Pinterest plus – it is best for those who want to manage their Pinterest account and also do posts scheduling.
Instagram plus – it is best for those who want to manage their Instagram account and also do post scheduling.
| | | |
| --- | --- | --- |
| Features | Pinterest Plus | Instagram Plus |
| Social Accounts | 1 Pinterest account | 1 Instagram account |
| Smart Schedule | Yes | Yes |
| iOS Mobile App | Yes | Yes |
| Analytics History | 30 Days | 30 Days |
| Users | Additional Users 2 | Additional Users 2 |
| E-mail | Yes | Yes |
| Tribes | 5 | – |
| Smart Loop | 250 | – |
| PRICING | $14.99/month | $14.99/month |
Tailwind Pricing
It offers the same price for both the plan, $14.99 per month. If you prefer to buy an annual plan, then it will be sitting only $9.99 per month. You can choose either of the options as per your own need.
| | | |
| --- | --- | --- |
| Plans | Pinterest Plus | Instagram Plus |
| Monthly Plans | $14.99/month | $14.99/month |
| Annual Plans | $9.99/month | $9.99/month |
Tailwind is best for
Tailwind is one of the best platforms for managing Instagram and Pinterest accounts. It will help you to increase user engagement by scheduling your post.
Keeping all the prospects in mind and due to its amazing features and price, this tool seems to be best for those who want to keep track of their Instagram and Pinterest account and control scheduling of posts.
This tool seems to be best for-
Brands
Greek blogger
Businesses
Professionals
Tailwind FAQ
If you still have some doubts and wants to know more about this tool, then here we have added some frequently asked questions, which will help you to get much more idea about this tool.
1. What does tailwind do?
Tailwind is a social media scheduled tool. It mainly helps users of Pinterest and Instagram to easily schedule their pins and posts. In this tool, users can upload images in bulk and also able to drag and drop their calendars. users also know about recommended times to publish a post, due to engagement level and revive Hashtag suggestions.
2. Is tailwind approved by Instagram?
Yes, tailwind has integration with Instagram, it will auto-post your scheduled post at a specific date and time. Auto scheduling is something, which is loved by thousands of marketers and businessmen. So that they can interact best with their audience. In fact, Tailwind is an official partner of Instagram, and very few companies offer such an amazing feature like it.
3. Is there any free version of a tailwind?
No, it does not have any free version, but it offers a free trial. In their free trial, you are able to 100 timeslots with no time limit, including a credit of $15 towards a paid plan. Once using their free trial, you can easily decide to upgrade to their paid plans in order to get many advanced features. Your trial period will end, only when all the 100-time slots are used.
4. How many accounts I can have on tailwind?
If you are using their plus plan, you can manage 2 additional Instagram account including the primary one in the same tailwind dashboard. And if you want to add more, then for a particular account you have to pay a price of $119.88 per year.
It's interesting to note that you would also get unlimited post scheduling for each account.
5. How much is tailwind cost in a month?
Tailwind offers two different plans to its customers. pricing of Tailwind starts at $9.99 per month which is for their plus plan and it is best for bloggers and small businesses. And goes up-to $799
99 per month, which is for their professional plan and is best for agencies and brands.
Tailwind Review 2020 Summary
Tailwind is made for Pinterest and Instagram marketing solution, this amazing tool focus on 2 most of our favorite social media platforms. Pinterest is the best site to drive traffic on Blogs where Instagram is best to keep engage with the audience.
In this Tailwind Review, we shared its key points and highlights which make it popular among marketers & influencers.
This tool is really cool, you can schedule Unlimited Pinterest Pins and Instagram posts here. Bulk uploading posts analytics and its advanced features (SmartLoop, #Hashtag finder, Tribers, Calender) make this Web Me Tool really effective on both two platforms.
Tailwind is best for Bloggers to get traffic from Pinterest and Insta Influencers to keep engage with their audience and find out what is trending on Insta.
| | |
| --- | --- |
| Category | Social Media Tool |
| Starting Price | $9.99/mo |
| Key Features | Unlimited Schedules, Smart Schedule, Bulk Uploads, 30 Days Analytics |
| Verdict | Best Tool to Advance Schedule Pinterest & Instagram Account |
| Free Trial | Limited Insta Posts & Pins |
Title
PROS:
Suggested hashtag features are very helpful.
great for scheduling Pinterest pins.
perfect for batch working!
Pinterest scheduling.
Instagram Scheduling
CONS:
It is not competitive on price.
It's load time is slow