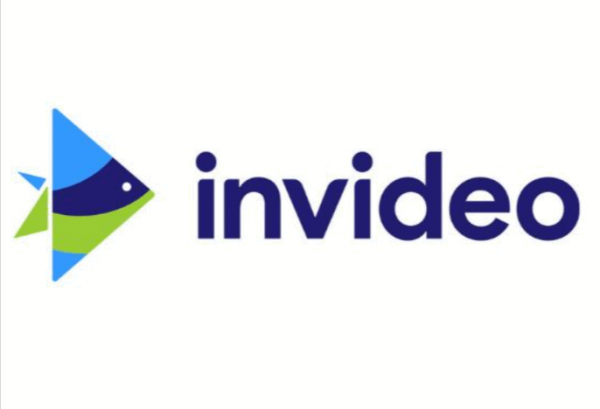 InVideo is a web-based video creation platform that provides users with a variety of tools and features to create high-quality videos quickly and easily.
PROS:
1 Million videos and photos library
Simple And Easy To Use UI
Pre-made templates
Automated text to speech
Upload your own media
Hundreds Of Free Templates
Create videos in any language
Amazing Video Quality
24×7 Customer Support
CONS:
No Desktop App
Cannot switch between templates
Exporting process is lengthy and time-consuming
Relies on a stable Internet connection
Are you considering InVideo as your video editing software?
InVideo is a very helpful tool to create and edit any kind of video for your social media platforms, branding, and marketing.
Our comprehensive InVideo review covers all details like the pros and cons, features, pricing plans, alternatives, and frequently asked questions about this web-based video editing tool.
Whether you're a beginner or a pro, our in-depth analysis will help you decide if InVideo is right for you. Read on to learn more.
Introduction-
About InVideo
According To Crunchbase, Invideo Was Founded On Aug 4, 2017, Sanket Shah Is The CEO And Co-Founder Of Invideo. According To LinkedIn, Sanket Previously Worked As A Director Of Sales Marketing At Mobikon Asia Pte. Ltd.
InVideo allows you to make videos with ease as well as with a great look. Particularly, they are great for marketing campaigns, presentations, and similar promotional purposes.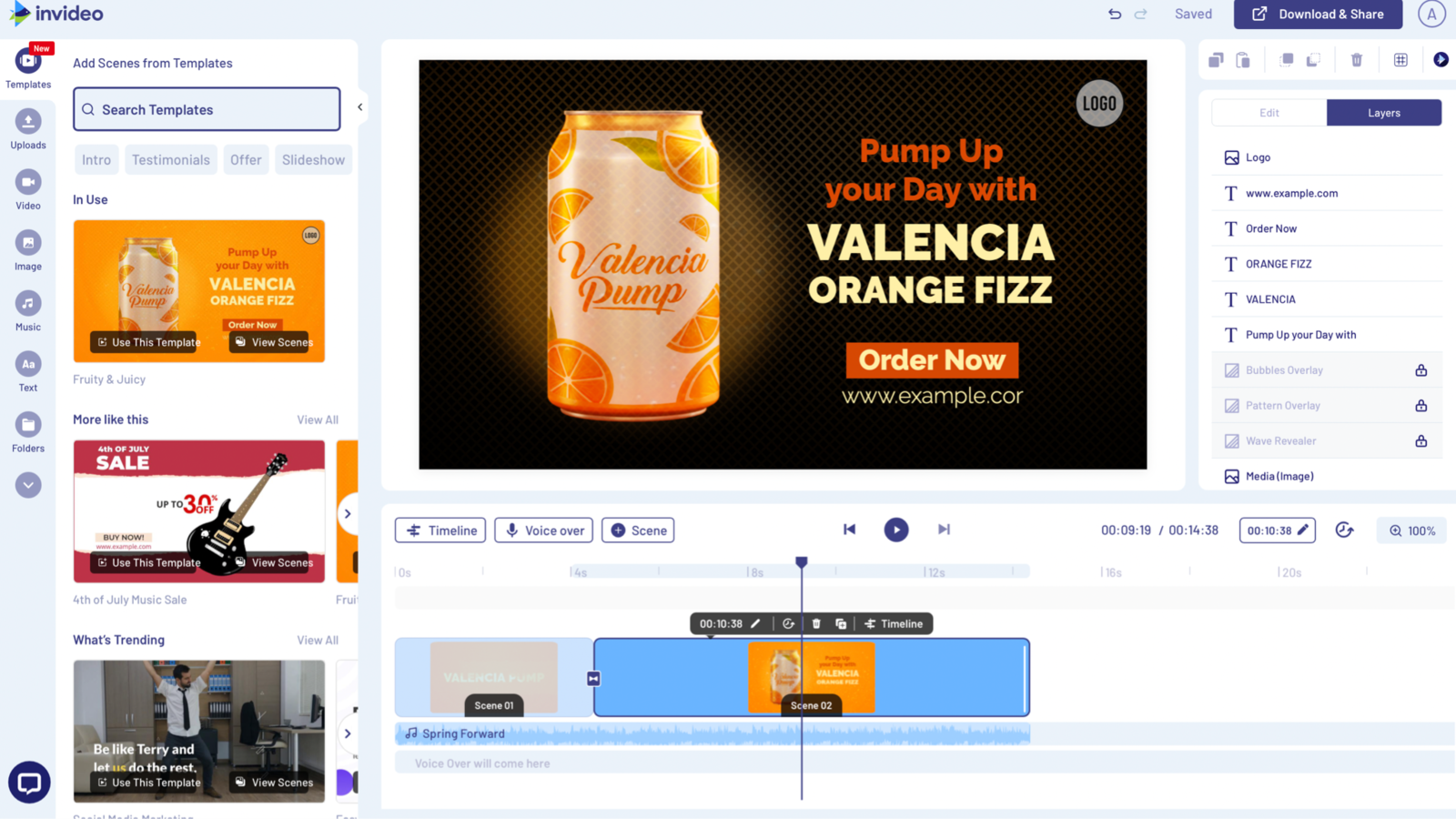 This platform makes it very simple to make informative clips since they have a huge collection of templates to create what you want. With more than a million audio samples, videos, and images, users can make some outstanding clips.
InVideo is among the best video-makers that have gained great popularity. It offers multiple types of operations that you can use to create polished videos, great slideshows, and amazing presentations.
Moreover, InVideo increases your efficiency by making a video in minutes. You would also get a hoard of amazing templates and formats for your videos.
InVideo Key Features:
Text overlay
Media library
Visual effects
Ready-made templates
Split and merge videos

Unlimited character length

Video Making & Stabilization
Shapes, text boxes, and more.
Fonts
Font quote templates
1000+ stickers
Visual effects (theme based)
Blog post/article to video
Enhancements (collage, masks, Twitter/Instagram posts)
You can upload photos or videos here
Value For Money?
InVideo Plans Review
InVideo provides 3 kinds of pricing plans.
Their Plans are affordable and have good features.
Along with this, InVideo also provides 7 days' trials on its Premium Plans. So users can test its features and video editing option before making any new purchase.
Info – By Selecting Yearly Plans, Users can save $180 on Business Plan and $360 on the Unlimited Plan.
Let's get to know what you can get for free.
InVideo Watermark
4500+ Video Templates
3M+ Standard Media Library
Automated Text-to-speech
15min video duration per video
And we believe it's way more than you can expect for free. And if you're just starting out, We recommend going for free initially and upgrading later. Other plans include 'Business' and 'Unlimited'. Let's have a look at them now.
The business plan comes for $15/month if you pay for at least a year in advance. And it's $30/month if you don't want to commit for an entire year. You'll enjoy ample resources offered by InVideo without a doubt. And you can export 60 videos per month.
We recommend going for a 'Business' plan only if you have scaled up your video creation business. And if it's worth your investment, pay for a year and enjoy a 50% discount.
The information is correct at the time of writing this post. You should however go to the pricing page of InVideo for confirmation.
InVideo's 'Unlimited' plan is truly unlimited. And you can export unlimited videos, and enjoy 120 iStock and 1 million premium media resources.
The 'Unlimited' plan comes at $30/month if you pay for a year. And comes at $60/month if you don't want to commit for a year.
And again, We believe you should buy the 'Unlimited' plan for an entire year to enjoy the 50% discount. You go for it only if it's worth it, right? And that brings me to review the platform.
InVideo Plans
| | | | |
| --- | --- | --- | --- |
| Features | Free Plan | Business Plan | Unlimited Plan |
| Watermark | Yes | No | No |
| 5000+ Handcrafted Templates | Yes | Yes | Yes |
| 1M+ Premium Photos And Videos | With Watermark | 300 Videos / M | Unlimited |
| Make Videos In Any Language | – | Yes | Yes |
| Premium Templates | No | Unlimited | Unlimited |
| HD Video Exports Per Month | 60/month | 60/month | Unlimited |
| 3M+ Standard Media Library | Yes | Yes | Yes |
| Video Resolution | 720p | 1080p | 1080p |
| Video Duration | 15 Mins. | 15 Mins. | 15 Mins. |
| Unlimited Team Members | Yes | Yes | Yes |
| Price | Free | $15/month | $30/month |
| | Get Free Plan | Get Business Plan | Get Unlimited Plan |
Users can also start the Invideo Trial or try a discount coupon for the lowest price. We have shared both posts so users can get bet offers and the longest trial.
Try the Invideo for free:

InVideo Trial, Start Forever Free Plan or Risk-Free Trial
Latest and working Invideo coupon:

Invideo Promo Codes [Upto 80% OFF, Save $250]
Get Features in detailed view-
InVideo Features Review
InVideo has lots of Features and Points to review.
But here we are reviewing only some key points that will help you to choose the right video editing and marketing tool.
Users can create videos for Instagram, Facebook, and YouTube. The platform does not presently "support" LinkedIn or Twitter videos, but users can just make a square video for YouTube and Twitter-style for LinkedIn so that is not an issue.
Most of the videos that users create are usually script-to-video or "article-to-video" so they do not use templates for creating. If you need to create any visual article, then you can always use InVideo.
The media library is comparable to other platforms, but their biggest benefit is how much Premium footage you can employ each month on every plan.
Users get 300 videos per month on their Business plan and unlimited videos on their Unlimited plan which is fantastic.
Most other platforms provide very less monthly downloads and have a hefty price tag. In addition to this, their music library is on par with every other tool.
The supported speed of the platform is incredible. The platform's support on average responds within 5 minutes. The platform also listens to its community in the Facebook group and adds tons of extra features.
It is also the cheapest software users have found for the number of features it provides. It does not have an AI, but users can make most of the advanced videos within InVideo. It would just take more effort to create.
Creating Storyteller videos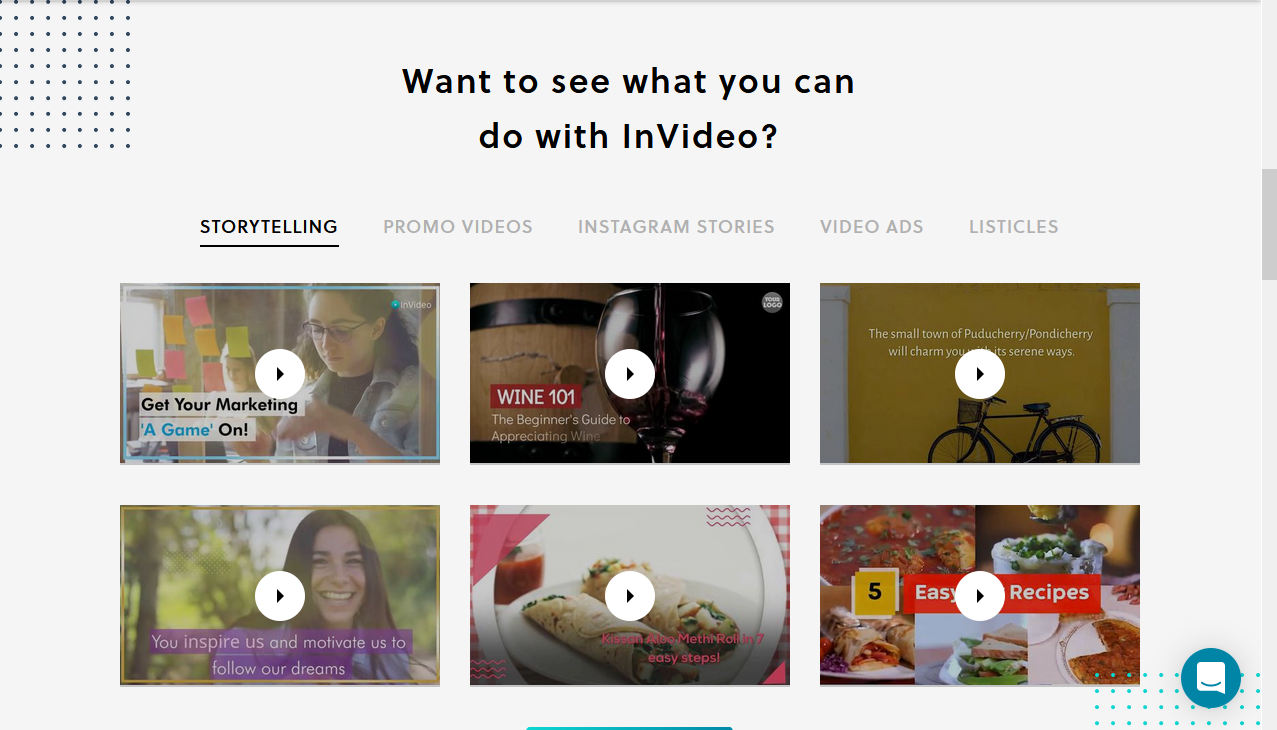 The Storyteller videos in InVideo are perfect to go along with your listicles, blog posts, and other longer-form content. Users can use them as a quick presentation of the products mentioned, or as a video resume of the post.
This can be helpful when trying to keep viewers on your website. By doing this you are going to see enhancement in SEO owing to elevated dwell time.
It might seem like the platform does not have tons of features, but that is because most of them are concealed within the advanced editor.
This is where you can edit every factor of your video. Move things around, modify the colors, change how everything looks, and change transitions—users can do anything and everything in the advanced editor.
Multiple Social Media Platforms Supported
In modern times, video content is created for several social media platforms. Each of them comes with a unique aspect ratio and video length specifications. InVideo has dedicated templates for each platform and video type.
Moreover, It has pre-made dimensions to particularly make videos for website placements such as YouTube landscape, Facebook story, Facebook Newsfeed, Instagram Story, LinkedIn Newsfeed, Instagram Post, IGTV, Twitter timeline, YouTube Story, and Facebook Carousel Ad, and Snapchat Story, among others. The platform actually fills a vital need that marketers desire.
Things You Can Do With InVideo
What You can Create using InVideo
The online video editor supports video for various platforms and purposes, making it popular amongst influencers and small businesses.
It supports all kinds of videos in various formats for marketing and social media. The templates are categorized based on the platform for which the video is created.
The versatile editing tool can be used for designing instant videos for social media platforms like Facebook, Instagram, Linked In, Snapchat, YouTube, Twitter, etc.
There are templates for creating brand Intro or Outro videos and testimonial videos. Here are some categories for creating professional-looking videos:
Invitation Maker
Slideshow Maker
Facebook Video Ads
Meme Generator
Bite-size ads
Listicles
Webinar Promos or Corporate Videos
Motivational Video
Sales and Branding Videos
For You, Or Not?
InVideo is Best For
InVideo is a web-based video creation platform that provides users with a variety of tools and features to create high-quality videos quickly and easily. Here are some of the things that InVideo is best for:
1. Creating Marketing Videos
InVideo is an excellent platform for creating marketing videos. It offers a range of templates and tools that are specifically designed for creating promotional videos, social media videos, and advertisements.
With InVideo, users can easily create engaging videos that showcase their products or services and drive traffic and sales.
2. Quick Video Creation
InVideo is perfect for users who need to create videos quickly. The platform offers a variety of templates and pre-built video elements that users can easily customize to create a high-quality video in minutes.
With InVideo, users can create videos for social media, marketing, education, and more without spending hours on video production.
3. Easy-to-Use Interface
InVideo has a user-friendly interface that makes it easy for anyone to create a professional-looking video.
The platform offers drag-and-drop functionality, making it easy to add and customize elements like text, images, and videos. Additionally, InVideo offers a range of tutorials and guides that help users get started quickly.
4. Collaboration
InVideo offers collaboration features that allow users to work on video projects with team members or clients remotely.
Users can share their videos with others, add comments, and make edits in real time. This makes it easy for teams to work together on video projects, no matter where they are located.
5. Affordable
InVideo is an affordable option for users who need to create videos on a budget. The platform offers a variety of pricing plans, including a free plan with limited features, as well as paid plans that offer more advanced features and functionality.
Checkout the Similiar Platforms-
InVideo Alternatives and Competitors
Here is a detailed paragraph on each of the mentioned InVideo alternatives:
1. FlexClip
FlexClip is a cloud-based video creation and editing platform that is user-friendly and accessible for individuals and businesses looking to create high-quality videos.
FlexClip offers a variety of advanced editing tools, including trimming, splitting, and merging videos, adding transitions, filters, and special effects, and adjusting the video speed and color.
Additionally, FlexClip provides a library of high-quality stock photos, videos, and music that users can easily incorporate into their projects.
FlexClip also offers collaboration features, allowing users to work on projects with team members or clients remotely.
2. VdoCipher
VdoCipher is a video hosting and streaming platform that provides secure video hosting with advanced security features.
VdoCipher offers encryption and DRM protection to prevent unauthorized downloads and copying of videos.
Additionally, VdoCipher provides analytics to track user engagement and performance metrics to optimize video content.
VdoCipher also offers customization options, allowing users to customize the player and branding of their videos.
3. Adobe Premiere Pro
Adobe Premiere Pro is a professional video editing software that provides a wide range of advanced editing tools for professionals.
They offers features like multi-cam editing, color correction, audio mixing, and advanced special effects.
Additionally, Adobe Premiere Pro integrates with other Adobe Creative Cloud tools, allowing users to easily transfer files between different Adobe software.
Adobe Premiere Pro is a powerful tool for professional video editors who require advanced features and functionality.
4. Filmora
Filmora is a video editing software that is designed for both beginners and professionals. It offers a user-friendly interface with a variety of features like adding music, text, filters, and effects to videos.
It also provides a library of free stock media, including music, sound effects, and images. Additionally, Filmora offers a range of advanced editing tools like split-screen, green screen, and video stabilization.
5. Camtasia
Camtasia is a screen recording and video editing software that is designed for creating instructional videos, tutorials, and presentations.
It offers a variety of editing tools like adding text, annotations, and effects to videos. Camtasia also provides features like screen recording, webcam recording, and audio recording.
Additionally, Camtasia offers a library of free stock media, including music, sound effects, and images.
Our Opinion-
Conclusion – InVideo Software Review 2023
InVideo Is An Online Video Editing Tool that helps You To Create Stunning Videos For YouTube, Twitter, Instagram, and Facebook Etc., Currently Invideo Works Best On Chrome Browser, Yes, InVideo Is Like Canva For Videos.
We shared a detailed review of the InVideo platform, which we like and use to create our marketing campaign videos. To Marketers and Brands, we recommend this software to create stunning short videos.
This Video editing tool is very fruitful for Small companies, Influencers, and Startups to create short and informative videos in minutes, Its Easy to use dashboard allows users to edit videos directly on its website.
InVideo offers a variety of tools that can benefit any type of video creator. It is especially useful for those who work on social media and are working as a business.
The tool has resulted in great results for small companies and home-run businesses. The easy-to-use interface is very approachable for anyone who wants to make good content.
Many may point out errors as it is still new in the market, but it has stood up to video-makers' current demands.
FAQs –
Queries Related to InVideo Review
Here we have added some frequently asked questions about InVideo:
Que. Is it easy to use InVideo?
Ans. Using InVideo does not require any kind of technical expertise, it's a simple tool like Canva everything is on your dashboard from where you can pick up elements and drop, add text, and create videos.
How to add background music to the videos?
Ans. While creating videos there you have a music library at your disposal you can search and add any kind of music that you want to add and at what frame and duration
Que. Does InVideo provide any kind of free trial?
Ans. Yes, InVideo provides 7 Days free trial for its Business and Unlimited Plan. You can take it on a free trial and see if it meets your needs
Que. Does InVideo offer customer support?
Ans. Yes, InVideo offers customer support through email, chat, and phone. There is also a knowledge base and community forum available to help users troubleshoot issues and learn more about the platform.
Que. What file formats does InVideo support?
Ans. InVideo supports a range of video and image file formats, including MP4, MOV, AVI, JPG, PNG, and more. The platform also includes a built-in converter that can convert files to the appropriate format.
| | |
| --- | --- |
| Category | Video Editing tool |
| Starting Price | $15/month |
| Key Features | Video Layouts, Templates and Easy to use. |
| Free Plan | Yes Availabe |
| Verdict | Best Short Videos Editing Application for Marketing. |