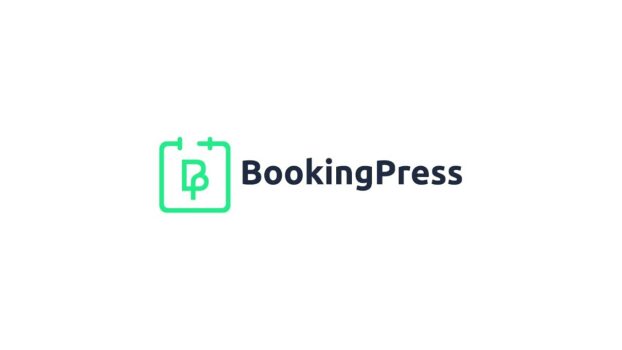 Are you searching for the perfect BookingPress Review? And also want to know about the details like its features, Plan pricing, Pros and cons, etc.
If yes, then your search is over now!!
With the rise of online scheduling tools, finding the right appointment booking plugin can make a world of difference.
You can create user-friendly booking interfaces for your customers, allowing them to easily browse available dates and times, select their preferred options, and make reservations or appointments with just a few clicks.
BookingPress Plugin Quick Info:
| | |
| --- | --- |
| Product Name | BookingPress |
| Product Type | WordPress Plugin |
| Starting Price | $69/Per year |
| Money Back | 14 Days |
Here in this article, we have shared the latest information on BookingPress's all-in-one WordPress Plugin.
Introduction-
About BookingPress Plugin
The BookingPress Plugin stands out as a valuable software solution meticulously crafted to streamline the intricate process of appointment booking for businesses across diverse sectors.
At its core, this plugin embodies user-friendliness, ensuring that both businesses and their clients can navigate it effortlessly.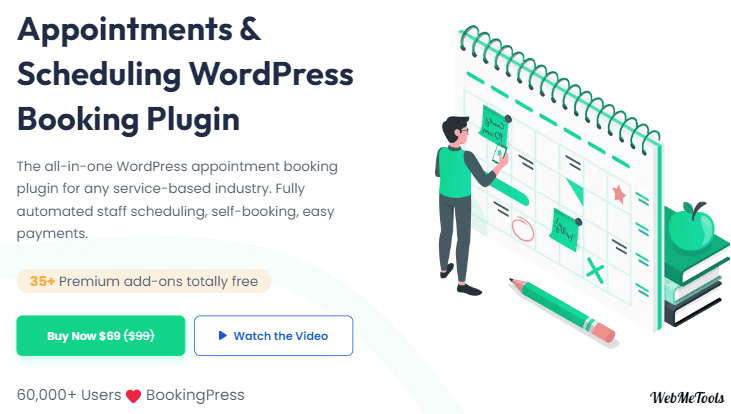 One of its notable attributes is its adaptability. It extends a warm welcome to businesses seeking to align it seamlessly with their unique branding, creating a harmonious and consistent online presence.
This adaptability translates into a cohesive experience for clients, making them feel at home while booking appointments.
Key Features of BookingPress Plugin:
Intuitive Interface: The BookingPress Plugin offers a user-friendly interface, making it easy for businesses and clients to navigate and book appointments effortlessly.
Branding Customization: It allows businesses to tailor the plugin's appearance to match their brand, creating a consistent and personalized booking experience.
Seamless Synchronization: BookingPress excels in ensuring that appointment schedules are synchronized across various platforms and devices, reducing scheduling conflicts.
Secure Payment Processing: The plugin prioritizes the security of financial transactions, providing a trustworthy environment for payments and deposits.
Automated Reminders: BookingPress sends automated reminders, improving punctuality by helping clients remember their appointments and reducing the likelihood of no-shows.
Value for money?
BookingPress Plans and Pricing
BookingPress offers 3 different plans with specific prices where users can choose the right plans according to their requirements.
Standard Plan
Professional Plan
Enterprise Plan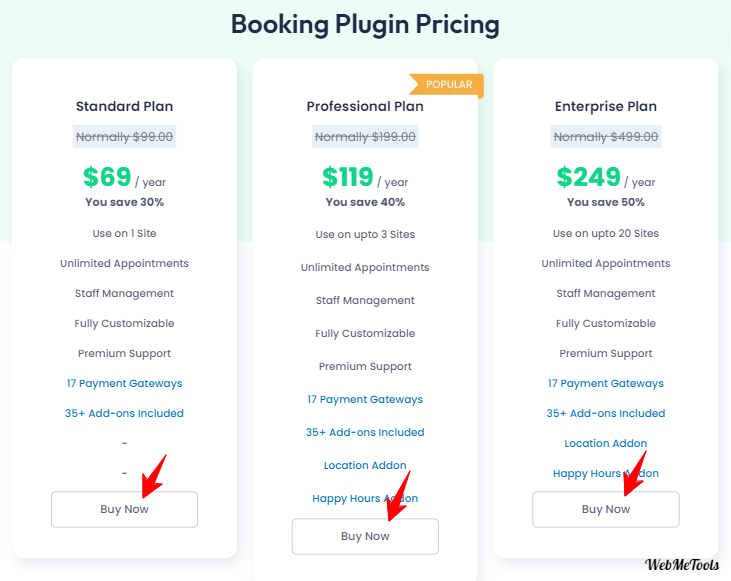 The plans are affordable and come with tons of features, so now we will discuss all the plans with their features in detail.
Standard Plan
Best for Beginners
This plan offers some basic features which are enough to experience this platform from scratch, if we talk about the features, the standard plan provides 1 site, Unlimited Appointments, Fully Customizable options, premium support, and 35+ add-ons. The standard plan will cost you $69/per year.
BookingPress Standard Plan Price: $69/per year
Features of Standard Plan:
Use on 1 Site
Unlimited Appointments
Staff Management
Customization option
Premium Support
17 Payment Gateways
35+ add-ons
Professional Plan
For stable Business
This plan is good for those who want to grow their business rapidly, This plan includes standard features and comes with more features such as location add-ons, happy hour add-ons, and use up to 3 sites which is a great combo to skyrocket your business. If we look into the pricing this plan will cost you $119/per year.
BookingPress Professional Plan Price: $119/per year
Features of Professional Plan:
Use on 3 Sites
Unlimited Appointments
Staff Management
Customization option
Premium Support
17 Payment Gateways
35+ add-ons
Location Add-ons
Happy Hours Add-ons
This premium plan will provide you full access to this platform where you can get all the professional features and also use up to 20 sites, staff management, Unlimited Appointments, full customization options, and much more. The enterprise plan cost you $249/per year.
BookingPress Enterprise Plan Price: $249/year
Features of Enterprise Plan:
Use on 20 Sites
Unlimited appointments
Staff management
Customization option
Premium support
17 Payment gateways
35+ add-ons
Location add-ons
Happy hours add-ons
Know about its features
BookingPress Plugin Features
Here are the features of BookingPress with details:
1. Unlimited services & bookings:
BookingPress brings a significant advantage to the table through its "Unlimited Services & Bookings" feature, a game-changer for businesses aiming to boost efficiency and expand their operations.
This feature allows businesses to list an unlimited number of services, making it perfect for places like spas offering a wide range of treatments, medical clinics with various specialties, or fitness centers with diverse class options.
The beauty of this is that it provides clients with a comprehensive view of all available services, making it a breeze for them to find and choose the exact service they need.
This not only simplifies the booking process but also ensures clients make informed decisions tailored to their preferences.
2. Third-Party Integrations:
BookingPress seamlessly connects with various third-party tools and services, enriching its capabilities to meet the unique needs of businesses. This feature is at the core of expanding the plugin's functionality and adapting it to specific business requirements.
One key area of integration involves payment gateways like PayPal, Stripe, and Square. These integrations ensure that online payments are secure and efficient, offering clients a smooth payment experience while allowing businesses to receive payments promptly.
Another essential aspect is calendar application integration, including popular options like Google Calendar and Microsoft Outlook.
This integration ensures that appointment schedules remain consistent across all platforms, reducing the chances of double bookings and scheduling conflicts.
Service Extra
Google Calendar
Cart addon
Tax
Mailchimp
Deposit payment
SMS
AWeber
Bring anyone with you
Zoom
Staff member
Invoice
WhatsApp
Coupons
Google Captcha
Outlook Calendar
Zapier
3. Support and Documentation:
If we talk about the support, BookingPress is a very active and responsive support team. If you can any general inquiry or some pre-sale questions. The team responds within 24 business hours. Also, you can raise a support ticket from the account dashboard.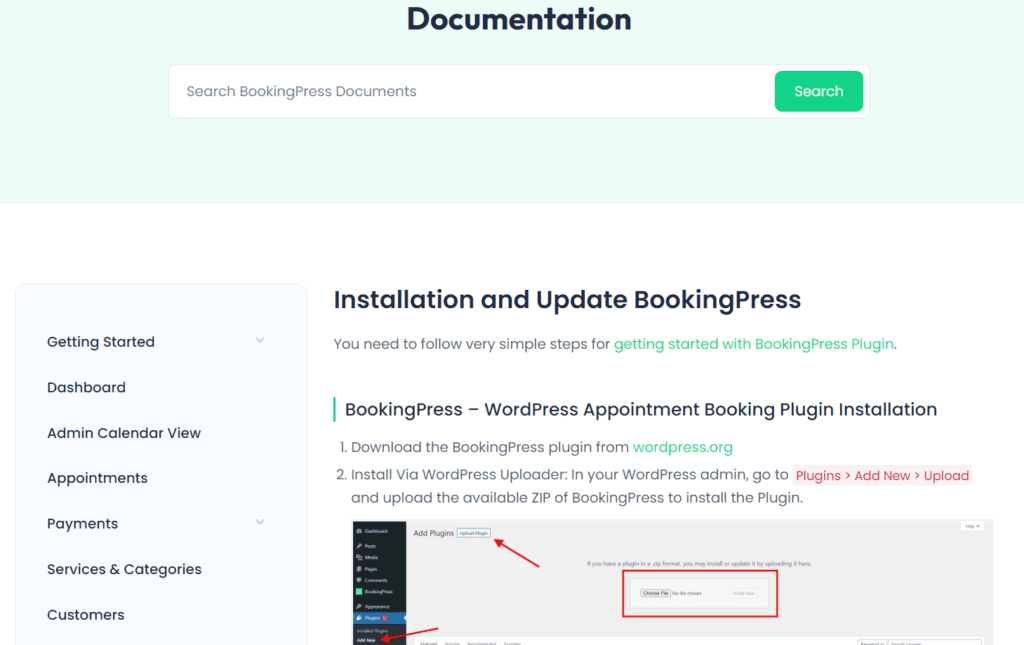 Whether you're looking to understand specific features, customize settings, or troubleshoot unexpected challenges, the documentation is a valuable resource at your fingertips.
Let's talk about the documentation, BookingPress provides a robust documentation library that serves as a valuable resource for users encountering any concerns or questions.
This documentation comprehensively addresses every facet of the plugin, encompassing not only tutorials but also troubleshooting guides.
4. Highly Customizable:
BookingPress makes customizing your appointment booking form a breeze without needing to delve into any CSS coding. If you wish to add your own custom colors, the plugin offers the flexibility to insert your personalized CSS code.
When it comes to customization, BookingPress simplifies the process further by providing an inbuilt option to style your booking form. With just a few clicks of your mouse, you can easily adjust the appearance of your form.
5. Page Builder Support:
BookingPress plays nicely with popular page builders in the WordPress ecosystem, such as Gutenberg, Elementor, and WPBakery.
This means you can freely choose your preferred page-building tool without worrying about compatibility problems. It offers you the flexibility to create your pages with ease and customization to suit your needs.
6. Customizable Emails
Once a customer has booked a slot for an appointment, you can send them customized email notifications. From the Notifications section, you can customize the email templates. By default, the available email notification templates are:
On Approval
On Pending
On Rejection
On Cancellation
On Rescheduled
7. Detailed Statistics and Reports: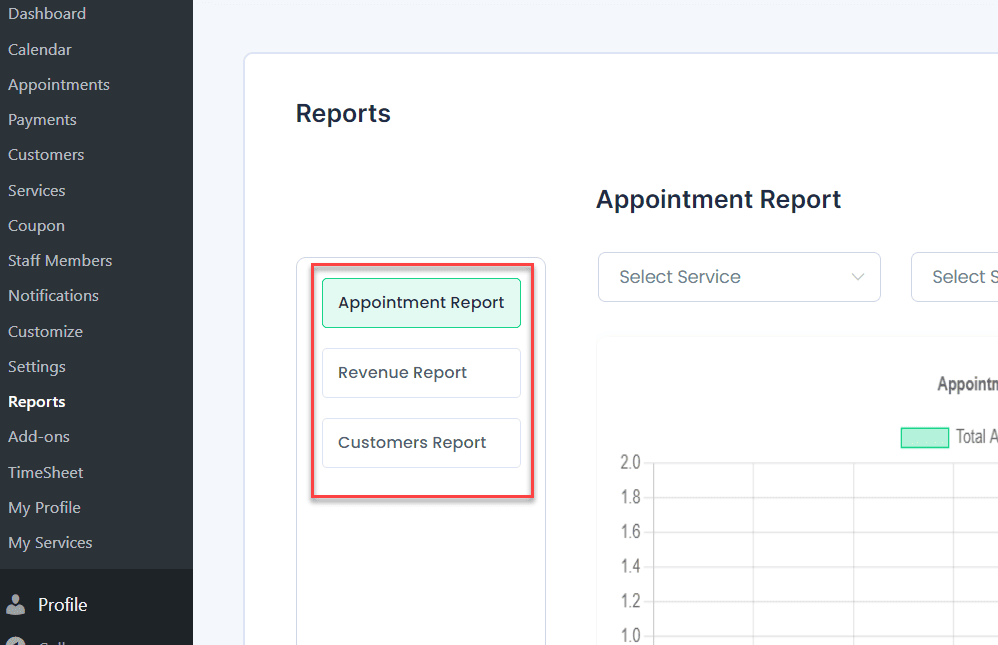 With these features you can track the performance of your business, The report and statistics make it simple for you to track how your website is doing and how your business is performing. The best part is they've organized the reports into three easy-to-understand sub-sections.
Know about the advantages
Benfits of Using BookingPress Plugin
Here are the benefits of using the BookingPress Plugin:
Efficient Appointment Booking: BookingPress simplifies the appointment booking process, making it easy for clients to schedule their visits. This efficiency saves time for both clients and businesses.
Enhanced Customer Experience: The plugin offers a user-friendly interface and customization options that provide a personalized booking experience, leading to higher customer satisfaction and loyalty.
Flexible Scheduling: BookingPress allows businesses to offer 24/7 appointment scheduling, catering to clients with varying schedules and time zones, which can significantly expand your potential client base.
Real-Time Availability: Clients can view real-time availability, reducing the chances of double bookings and scheduling conflicts. This transparency enhances the overall booking process.
Secure Payment Processing: BookingPress supports secure payment processing, ensuring that financial transactions are handled safely and conveniently for both businesses and clients.
Automated Reminders: Automated email and SMS reminders reduce no-shows, improving the efficiency of businesses and ensuring that clients arrive on time for their appointments.
Know its compatibility-
Who Should Choose BookingPress Plugin?
BookingPress is an excellent choice for a wide range of businesses and professionals, including:
1. Service-Based Businesses: Whether you're a spa, salon, healthcare provider, fitness studio, or consultant, BookingPress streamlines appointment scheduling and enhances the client experience.
2. Small Businesses: BookingPress is accessible and scalable, making it suitable for startups and small businesses looking to grow their client base and manage appointments efficiently.
3. Large Enterprises: For larger organizations with extensive service offerings and client interactions, BookingPress provides the flexibility and tools to manage complex scheduling needs.
4. Online Entrepreneurs: If you offer online consultations, classes, or services, BookingPress can help you automate bookings, reducing administrative overhead.
5. Customer-Centric Businesses: Companies that prioritize a seamless customer experience and want to reduce no-shows through automated reminders will find BookingPress valuable.
6. Businesses Requiring Data Insights: BookingPress offers reporting and analytics, making it ideal for businesses that want to gather insights into client behavior and booking trends.
Our Opinion-
Conclusion- BookingPress WP Plugin 2023
Here we have provided all the major details about the BookingPress WordPress plugin.
BookingPress Appointment Booking Plugin offers a user-friendly and efficient solution for managing appointments on your website.
With its customizable booking forms, real-time availability, and 24/7 scheduling, it enhances the overall customer experience.
By simplifying the booking process, reducing no-shows with automated reminders, and providing robust administrative tools, BookingPress empowers businesses to streamline their operations and better serve their clients.
Whether you're a small business or a large enterprise, this plugin is a valuable asset for optimizing your appointment booking process and ensuring a seamless, client-centric experience.
At the end of the post, we hope that this article was informative for you. After reading this BookingPress review, you had many details about this amazing platform.
Queries Related to this post-
FAQs- BookingPress Appointment Booking Plugin
Here have added some frequently asked questions related to the BookingPress WordPress Plugin.
How to set up BookingPress?
Setting up and configuring BookingPress is a breeze when you follow our step-by-step setup wizard built right into the plugin. It's designed to be quick and hassle-free, ensuring you can get your appointment booking system up and running in no time.
Does BookingPress offer a money-back guarantee?
Yes, it provides 14 14-day money-back guarantee, where you can cancel your plan and get a full refund within 14 days.
Is BookingPress easy to install on my WordPress site?
Yes, BookingPress is easy to install directly from your WordPress dashboard. Just search for it in the Plugins section and follow the installation process.
Can I customize the booking forms to match my website's style?
Absolutely! BookingPress allows you to create and customize booking forms to align with your website's branding and style.
Is there a limit to the number of services I can offer with BookingPress?
No, BookingPress is scalable and does not limit the number of services you can offer. You can add as many services as your business requires.
Specification:
BookingPress
| | |
| --- | --- |
| Category | Appointments & Scheduling Booking Plugin |
| Starting Price | $69/year |
| Key Features | Automatic Notifications, Booking widget, Manage appointments, Group Appointments |
| Verdict | Make your Appointment & Booking Solution Online with Booking Press. |
| Money Back Guarantee | 14 Days |