Explore 17 Best Inbound Marketing Strategies, Check Definition, Benefits & Meaning. Easy to implement Strategy for Inbound Marketing with Examples, Tools & Mistakes to avoid.
Inbound marketing is a method to grow your business by building relationships with consumers, prospects, and clients by "pulling" them to your brand via SEO, content marketing, social media, video marketing, etc.
In this article, We are talking all about Inbound Marketing and its Strategies,
and also sharing some top Inbound Marketing Strategies, That You Can Use For Grow Your Business!!
Quick introduction about IM.
What Is Inbound Marketing?
We will tell you about Inbound marketing; it's a marketing strategy that attracts customers and clients to you. One of the most popular ways of attracting and retaining visits is via valuable content.
Using this idea, you can bring potential customers to your website and familiarize them with your brand and offerings.
Hence, you'll make a good impression—thus, consumers come to know about it by using their mobile, laptop, or iPad only.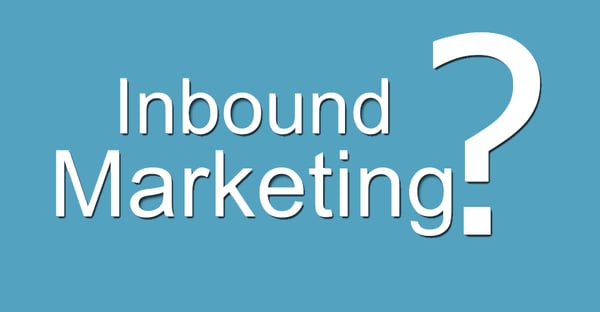 On the other hand, Outbound marketing refers to the marketing strategy behind traditional paid media – TV ads, billboards, and those insane Vitamin Water posters that make your morning commute worthwhile.
Whether you've been creating inbound marketing content for a while or are just going to start, it's always helpful to see how businesses like yours are crushing their inbound marketing game.
When you are using traditional outbound marketing, you're going to your prospects with an offer. And in contrast, with inbound marketing, your competitors are coming to you and looking at the request you have on display. Today, in this article, we are diving into some of the inbound marketing strategies.
If you are also looking for inbound marketing, you read this excellent article. To know this, you have to read our article till the end.
Know the benefits of Inbound Marketing.
Why Inbound Marketing Is Important?
The inbound marketing strategy is an umbrella term for any marketing approach that focuses on attracting new customers through content, social media, and word-of-mouth.
While the fruits of inbound marketing might be less "in your face" than other advertising techniques, they are much more valuable to your business in the long run. Here are some reasons why Inbound Marketing Strategy is important: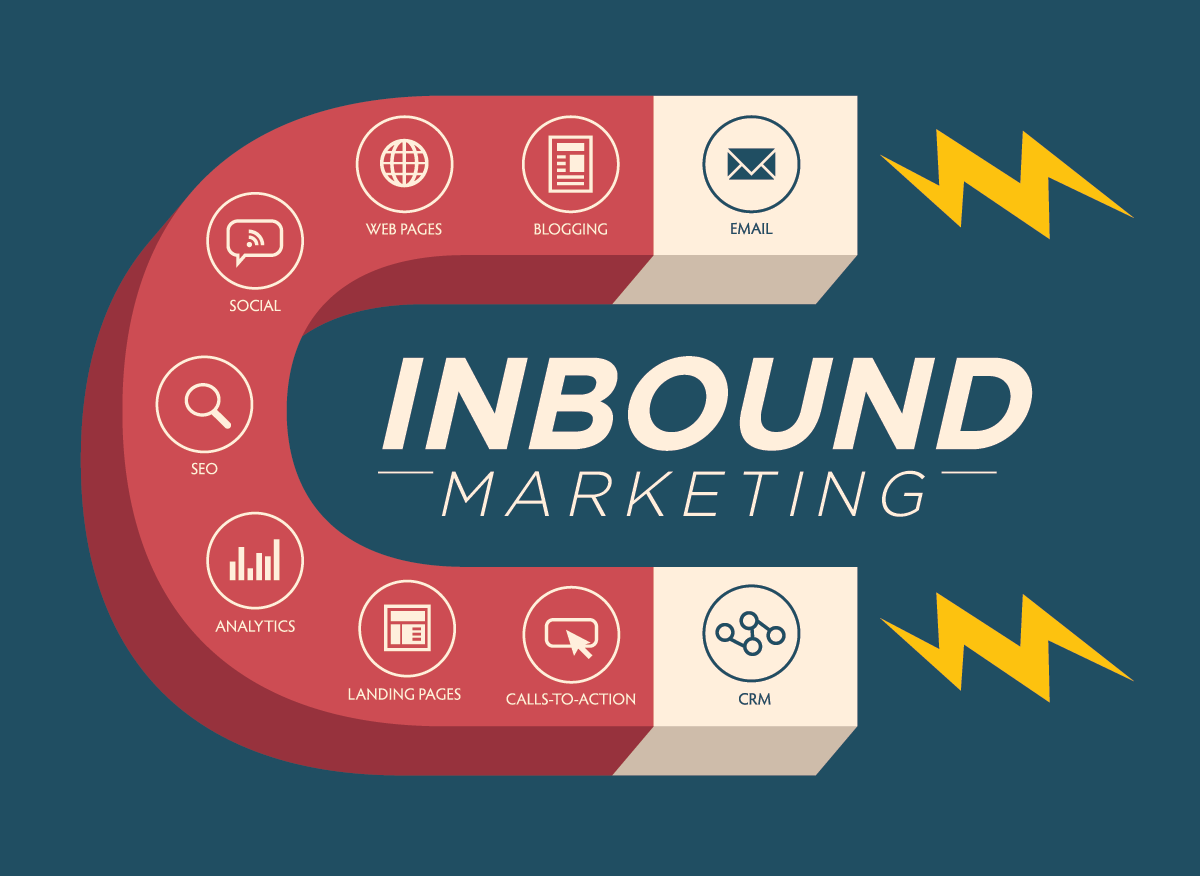 In essence, inbound marketing encourages people to seek out the information they need from Google or other search engines rather than relying on third-party businesses to provide it.
Because of this, inbound marketing is often referred to as SEO (search engine optimization) or SMO (social media optimization).
This is a Cost-Effective Method
Good value for the amount of money paid
For small companies, the start-up costs required to build a following for your blogs and social media accounts may seem intimidating. However, you can start small and scale as your business grows.
Moreover, you can modify your campaigns in line with the previous campaigns' performance to ensure maximum efficiency and efficacy.
Traditional advertising strategies such as TV commercials, print, billboards, and posters on the other hand are notably more expensive. While these can boost awareness, they are simply not as effective at engaging and retaining customers.
Methods such as blogging, social media marketing, and search engine optimization are critical in helping your brand get an upper hand over similar products in the same race.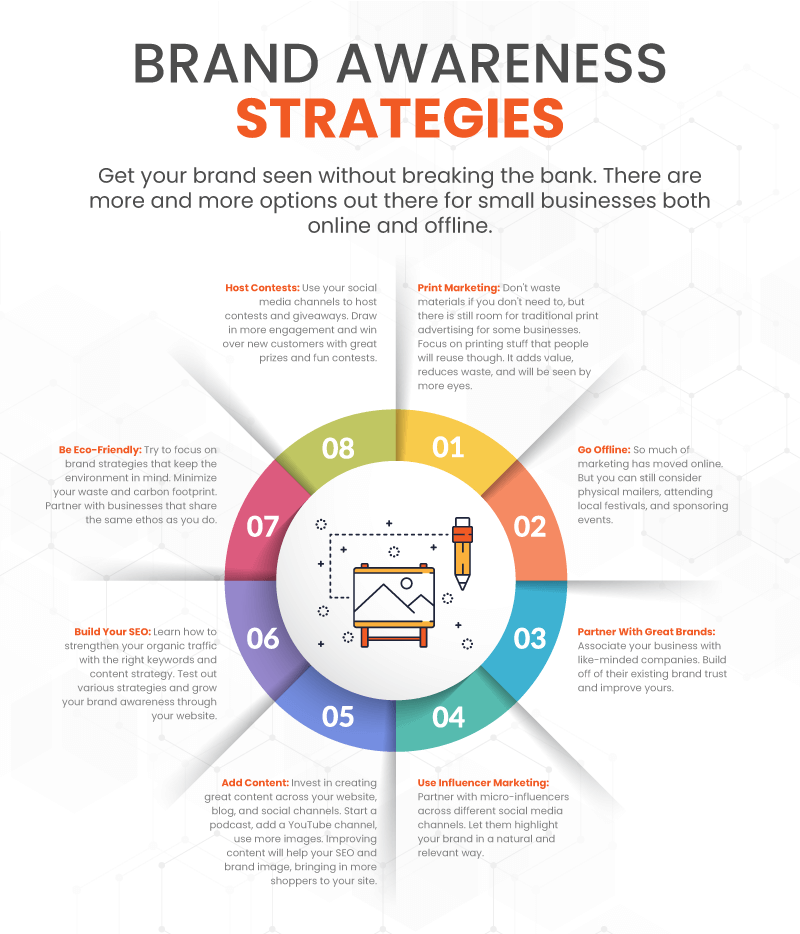 These methods build brand awareness, which will come in handy when the customer is looking for solutions to their marketing needs as they'll already be aware of your products.
Better Lead Generation
Gain more interest from the potential customers
Just getting more traffic to your website is not very useful in and of itself. But it is important that you get the right kind of attention, that produces the right kind of leads.
Earned attention is the kind that has the potential to convert. If you just bring in visitors who don't connect with your brand, all of your efforts are wasted. Inbound marketing can help you bring in leads with a high potential to convert.
This strategy focuses on creating personalized, relevant content which is useful in targeting customers who match your ideal customer profile.
Listening to your customers' conversations, questions and feedback helps you better understand how to improve your products and services.
Provide Long-Term Value
Maintain quality with consistency
Inbound marketing content, such as instructional guides, infographics, case studies, or ebooks has longer longevity than outbound content.
You can increase their usability by updating and republishing your content to keep it relevant and timely.
In comparison, traditional marketing tactics can be quite short and sweet. A salesperson can spend hours cold emailing and calling potential leads in transactions for a handful of sales.
But there is no guarantee that you can build trust and meaningful long-term relationships this way; rather, it's more of a numbers game.
Steps you need to know-
The Stages of Inbound Marketing
Understanding the stages of inbound marketing can help you improve your website copy and attract the right customers faster.
The four steps of inbound marketing are: attract, convert, delight, and engage. Now, we will explain to you all these things in detail.

The inbound stages are as follows:
#1. Attract:
The first stage of inbound marketing is to attract potential customers to your website or other digital platforms through various channels such as search engines, social media, and blogs.
This can be achieved by creating and promoting relevant, valuable content that addresses the pain points and interests of your target audience.
#2. Convert:
When we talk about marketing, we generally think about converting users. After all, the final goal of marketing is to find new users and "convert" them.
You can use inbound marketing to convert users by-
Sign-up forms
Effective Call to Action (CTAs)
Incentivizing signing up for your newsletter
#3. Close
In some cases, converting a user isn't as straightforward as offering a sign-up form and hoping they join your community.
We can understand it by an example. Automated emails that remind users of their abandoned carts can prompt a busy customer to return to your site and complete their pending purchase.
It works, too. Forty-five percent of abandoned cart emails are opened, and 50% of the links are clicked. These findings show how the "close" stage of the inbound marketing strategy can be equally if not more important.
#4. Delight:
The last stage of the inbound marketing strategy is the delight phase, where you reward your customers for buying from you.
It includes sending a thank you message, personalized follow-up emails, offering discounts, and more.
17 Best Strategies For You!!
Inbound Marketing Strategies For Your Business
Now you know what inbound marketing is and how it works, let's dive into the best strategies for inbound marketing for startups.
Though there are many strategies, we have listed a few for you. These strategies of inbound marketing are as follows:
Keywords Optimization for SEO
Target to drive qualified traffic
You need to understand SEO to succeed with your startup in today's search-driven marketplace. Knowing about your SEO is the most critical thing For Marketing; by using this, you will see the need, and according to that, you can only update your marketing.
You want to find specific long-tail keywords that you would like to use to target your content.
Long-tail keywords have a 3-5% higher click-through rate than generic searches.
Make Articles More Data-Driven & In-Depth
Get more traffic through the posts
Instead of writing short and small posts, you should do extensive research and produce in-depth content so that customers will come to know deep knowledge of you and your products.
According to research, long-form content generates eight times more page views, nine times more leads, and three times more social media shares than short-form content.
So it would be best if you were writing articles that are appx. A thousand words long and supported by lots of data and analysis.
This is not only better for your SEO rankings, but it is also more helpful for your customers. The better your content, the more likely your readers will share it with their friends, recommend your site to others, and implement what you say.
Try Survey on Your Current Customers and Leads
Get more queries and answers to grab the attention
Now you have to survey your current customers and know about them. The easiest way to get to know your target market is via a survey.
It doesn't have to be complicated. If you already have an email list, you can send them a simple form through SurveyMonkey.
Your goal should be to understand the problems they're facing. So you can create compelling content that targets their in-depth interests. By doing it, they will get attracted to your product.
Inform Your Inbound Marketing Efforts Through Interviews
Attracts customers by creating valuable content
You can conduct an in-depth interview to tell them about your inbound marketing. Then, it's an excellent idea to start seeking out individuals you can contact for more in-depth information. We recommend looking for a few clients or customers you've already acquired.
When you're on the call, try to find out exactly what their biggest struggles are. Get exactly what frustrates them and what solutions they tried before but didn't work. You can use this data to create content.
You can create your content according to you and, after that, share them with your customers. The quality of the content is the most crucial feature of your inbound marketing strategy.
You'll never see success if you create generic and self-serving articles and videos.
No matter how hard you promote this content or, you can say, how you designed it to rank well in search engines, you will have to struggle to find new clients and customers.
Adobe Creative Cloud Free Trial 2023 (Start your Trial & Download Free)

Make Your Content interesting With Adobe!
Target your audience through the platforms
The first and most critical part is understanding what your target wants to learn. Next, you need to have a detailed knowledge of your market to react quickly.
It would help if you knew more about your audience by reviewing your Facebook & Linkedin Page Insights. And then tell them things according to their interest only.
Live Example: Web Marketing Tools Social Pages
Create Blogs For Your Engaged Readers
Implement your best-quality content
If you post on a blog with a dead or dull audience, you won't get any benefit, and you'll have wasted your time.
The truth is that every guest post requires some work, and that's work that needs to give you a distinct benefit to visitors or leads.
We like to look at the comments on different sites. You must know who is your regular customers or readers. Make blogs for them so that they are continuously updated regarding your products.
Live Example:– Web Marketing Tools Blog
Email Course Can Be A Better Option
Better choice to enhance your skills
The next point from our list is to launch an email course. You can create another form of content that will drive new customers.
Even better, it won't require the extensive research that a report demands or the complicated backend software necessary for a webinar.
This strategy is to create an email course. This is a simple way to provide extra value without creating something with design elements or video.
A great example is the free masterclass Mariah Coz offers. Because it's a course, which makes the content feels more valuable.
If you're currently giving away an ebook for your startup and you have found that it isn't converting, then you can consider breaking down the content into sections.
Then you can use each section as a separate email. You may find that an email course converts even better than an ebook.
Choose Attractive Headlines
Eye catchy words to grab attention
Understanding the customer journey and needs is critical to making great content, but it's not the only strategy you'll need to draw in new customers and leads. So, writing an enticing headline will help you tell your customers about your marketing.
The most crucial piece of the work you create is your headline. This will drive the most clicks and draw in new traffic. Therefore, it would be best if you spent lots of time crafting a headline that appeals to your most targeted customers.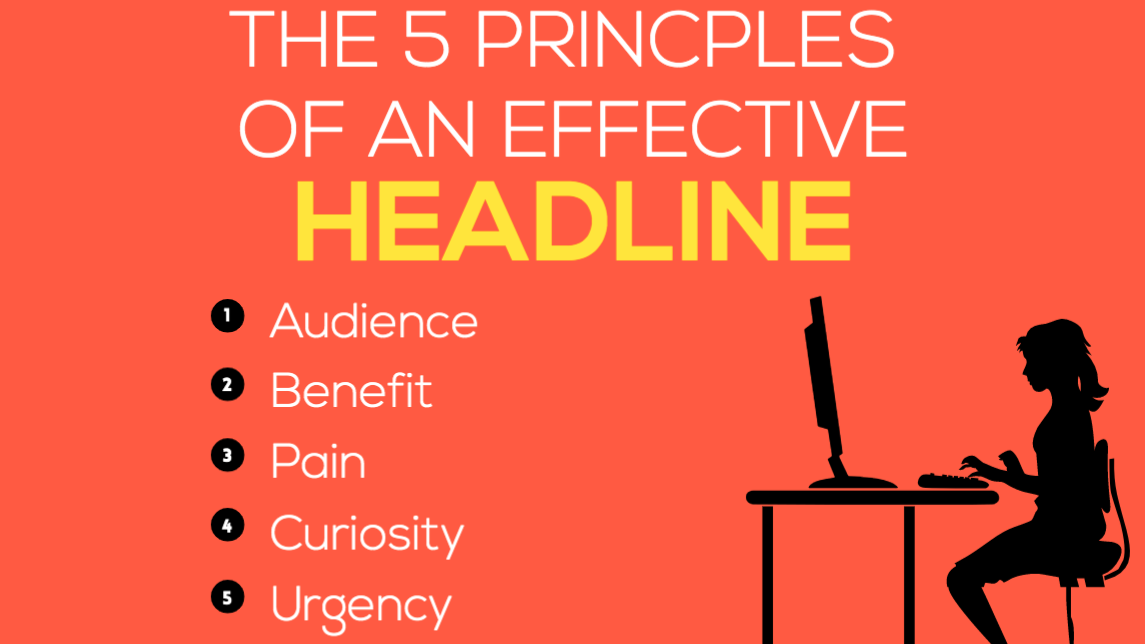 One of the best ways to do it is to include a bit of negativity, according to data by WordStream. But, you shouldn't always have negative headlines.
But if you have a list of mistakes or talk about the worst strategies that can hurt your customer, this can be an effective way to drive traffic.
Build Some Quality Backlinks
Get more traffic
Backlinks are hopefully the most critical factor in your search engine results. At the most superficial level, backlinks are other sites that link to your site. There are many ways to increase the number of backlinks you get to your content.
You can increase the number of people that link back to you by promoting your content because they will come to know about you.
The exact number of backlinks you need to be successful on the search engines varies depending on your keyword, topic, and the competing sites that are ranking well now.
You can easily outrank pages on massive sites with more authority with careful prompting.
Try To Find Guest Posting Opportunities Constantly
The best strategy to get traffics on your site
When you look at your data, you will find that guest blogging is the best inbound marketing strategy. This is because it provides you with backlinks, authority in the space, and relationships with your key influencers. However, if you want to gain the benefits of guest posting, you need to write consistently.
So, better to make it a habit to post regularly so that they come to know about your updates and everything.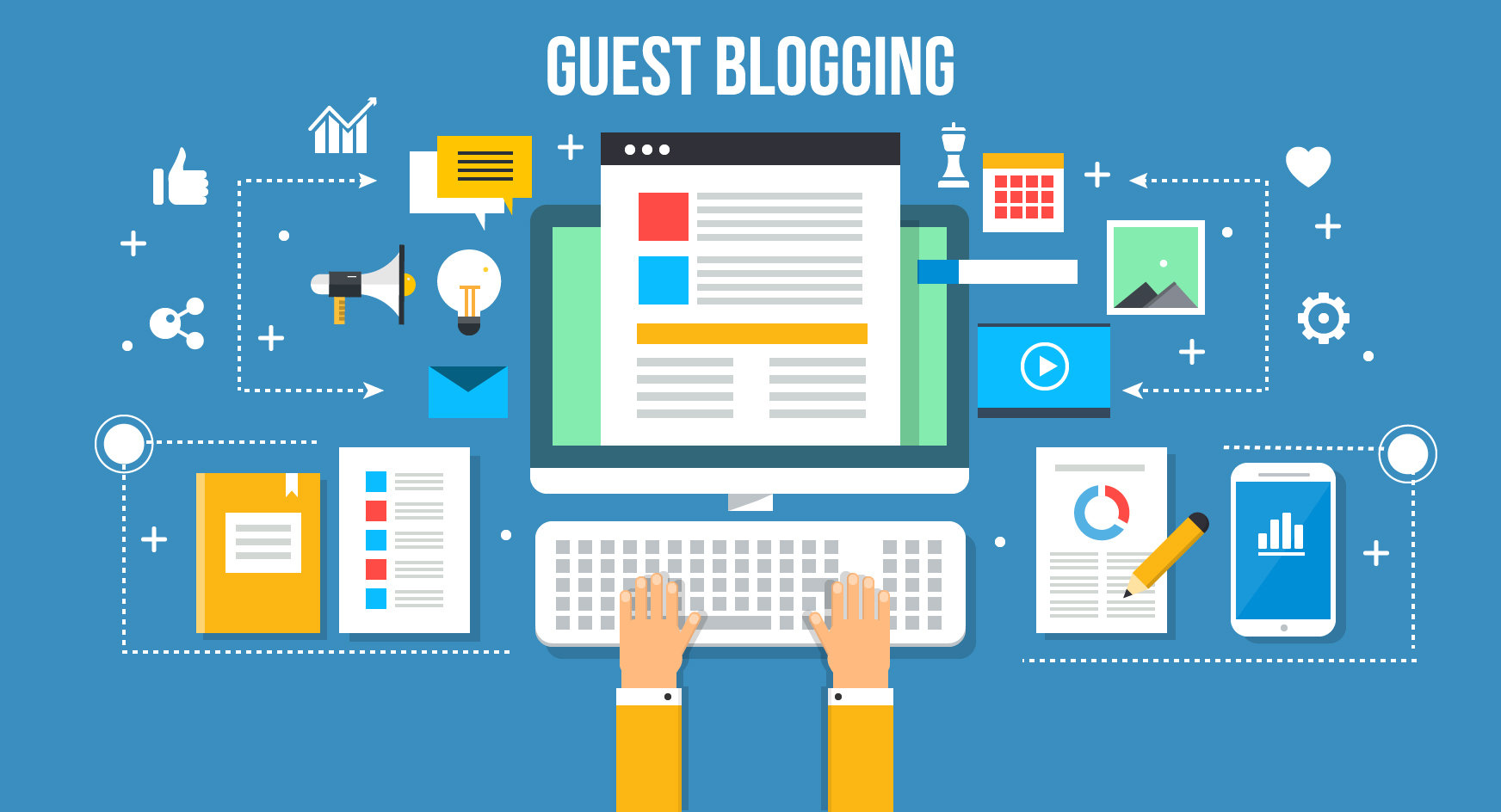 This is how the most successful startup owners have made guest blogging, and it worked well for them. Instead of a few posts, they wrote prolifically and earned ground quickly.
500+ Guest Post Submission Sites & Free Guest Posting Websites List
Dedicate some of your time to creating compelling content for other blogs to reach as many customers as possible, so they will come to know about you.
Create Some Storytelling Articles
Connect to your audience by storytelling
Just because you base your content around data and analysis, it doesn't mean it needs to be dry and academic. You have to work to produce the opposite type of content. You want to create articles that will tell a story.
Using Storytelling in your content is a way to make an emotional connection with your audience. Storytelling has another powerful function. It creates brand recall and hence, profit in your business.
Announce A Webinar For Free
Sky rocket your website traffic
One of my favorite inbound marketing techniques for startups is free webinars that encourage customers to learn in real time.
This is wonderful because it lets them see your face and understand your personality. Unfortunately, lots of people download a guide and will never read it.
But if someone signs up for a webinar, you can see whether they are watching the whole thing.
We have used this kind of training in the past. I didn't call it a webinar, though. I just used the term "training." This is a great way to increase your leads as visitors must enter their first name and email address to access the training.
Because this is such a valuable teaching piece, people who come to my website are delighted to provide their email addresses to learn SEO better.
Send Helpful Content to Subscribers
Make informational content
Now come to our new strategy, sending helpful content to your subscribers. First of all, you need to be very useful to your subscribers. When someone signs up, you need to provide them with a reason to stay with you via your email list.
If you're constantly spamming them or sending worthless content, they'll unsubscribe you and probably never return.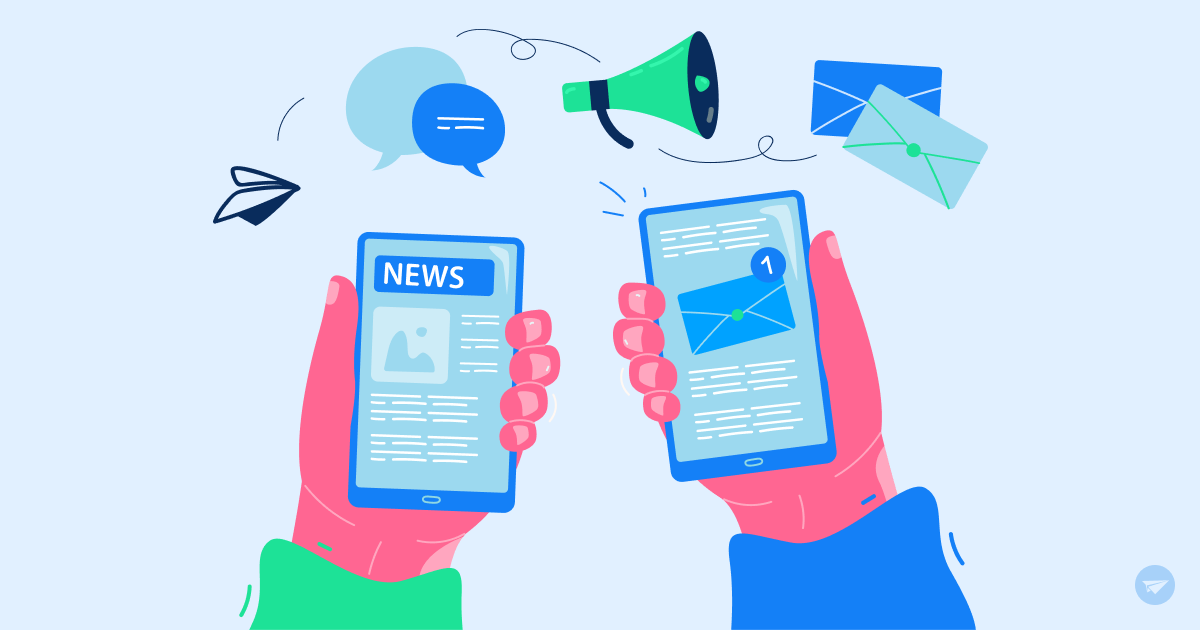 Instead, you can send emails with valuable information they can't get anywhere else. Buzzsumo does an excellent job with this in their articles and emails.
For example, their weekly update, which includes a report on engagement on Facebook, is based on 880 million posts. That is a significant valuable piece of content I want to read.
More importantly, We always want to stay subscribed to the newsletter, and I'll keep looking forward to their emails.
This is the kind of reaction you will need to build with your subscribers. If they're looking forward to your marketing, then you're doing it correctly.
Use Email Marketing as Long Term Game
Provide massive content to users
Our new strategy for this list is to stick with email marketing. You have to be in the email game for the long term. If you're not consistently providing good content via your inbound marketing, you're going to be frustrated.
Instead of pitching your product immediately after someone signs up on your email list, you can send them a welcome sequence that gradually introduces them to what you have to offer.
According to Invesp, the average cost of a lead drops eighty percent after five months of consistent inbound marketing.
So if you want to save massive dollars with your marketing strategies, you need to get ready to work for a while on each prospect. Be patient, and we are sure you'll be thankful for the results.
Add Visuals to Your Content
Use infographics on your content
Our next strategy is to make your content more visual so that customers excitingly know about you. And that's why people love visual content. For your content to appeal to your ideal readers, make sure that there's more to it than just large blocks of text.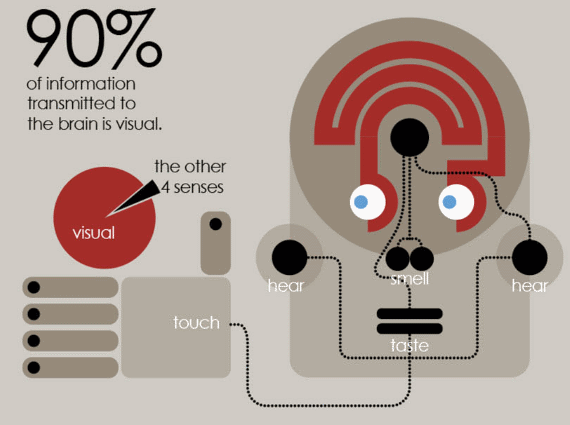 Adobe Illustrator Trial 2023 (Start your Trial Version or Download Free)

Make Your visual Better With Illustrator!!
You can include lots of images, charts, and graphs is a technique We use to make my content more appealing to attract customers and hence profit in my business.
Make Your Website Mobile Friendly
Serve your content dynamically
Last but not least strategy from our list is making a crazy website. Ultimately, the goal of your inbound marketing strategy is to drive people to your startup's website.
If you're not converting people once they arrive, then what's the point? Conversion is the key to inbound marketing because it's the transition from visitor to prospect.
You need to make sure that your website is ready to convert your traffic into leads and customers. It's the only way to make your startup grow with the traffic you've worked so hard to achieve.
The first and most important way to ensure you're getting the conversions you deserve is by making your website a mobile-accessible thing.
If your startup's site isn't responsive, then you're going to struggle to convert the traffic you've worked so hard to drive there.
In short, most websites are not appealing to mobile users, and they aren't putting in the work they want to do these changes.
So instead of converting their mobile customers, they're losing out on massive and essential traffic. Don't let that happen to you. Make sure your site is responsive and that it works well on mobile.
Avoid Them And Get Better Results!!
Mistakes To Avoid While Implement Your Strategies
Inbound marketing is not as easy as some people assume. The main problem is that many companies (unfortunately) do not fully understand what inbound marketing is about and what it takes for the company to succeed in this type of marketing.
The main thing that many companies forget is that inbound marketing is not just about publishing a few blog posts, distributing them over different social media channels, and then just relaxing and waiting for the leads to start rolling in.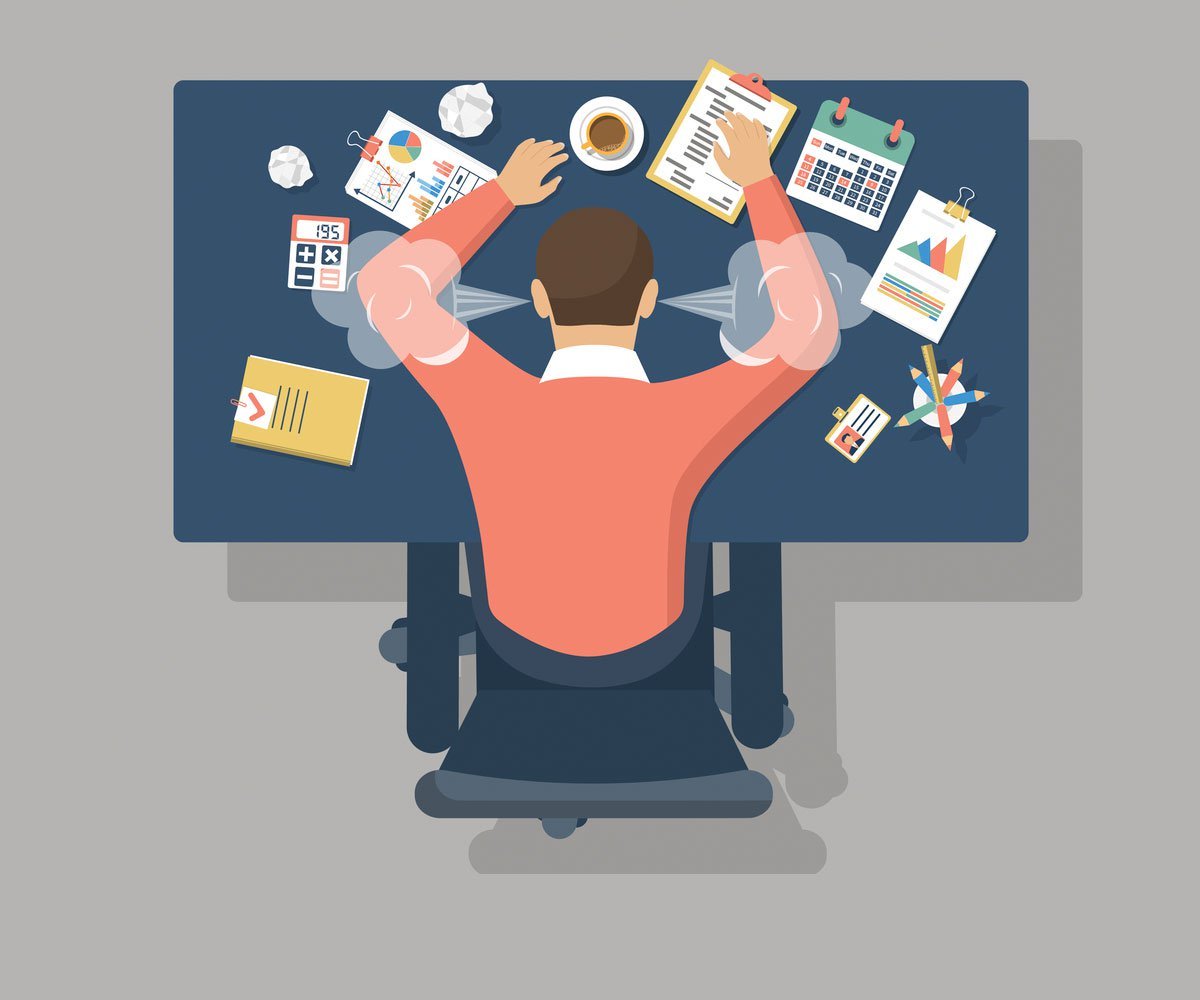 Here are some Mistakes that you should avoid While Implementing Your Inbound Marketing Strategies for your business:
Thinking Short Term
Not Analysing Results
Not Having Clear Goals
Not Making A Clear Plan
Creating Borning Content
Not Sticking To One Strategy
Less Activity On Social Media
Not Focusing on Your Customer
Using Content as a Direct Sales Tool
It's awful how some companies' marketing strategies get too caught up trying to move the bottom line that they fail to realize the true importance of inbound marketing. It is more so, to understand what it really means.
Choose Better Tools For Better Results-
Tools You Need To Implement Your Strategies
Efficient inbound marketing ensures that you're still attracting customers with your content and digital experiences.
In this case, it's required that you are using all the right tools to gauge your audience's behaviors and build a better relationship with them.
These six tools are the most useful for your inbound marketing strategy.
CRM and lead tracking software: HubSpot & Salesforce
Email newsletter: MailChimp, Sendible
Analytics: Google Analytics
Social media management: Hootsuite
Project management: Asana
SEO: Semrush and Yoast
FAQs-
Some Queries Inbound Marketing Strategies
Now we are telling some frequently asked questions about this topic:
What are the five inbound principles?

The leading five principles of inbound marketing are –
1. Standardize
2. Contextualize
3. Optimize
4. Personalize
5. Empathize

What are the types of inbound marketing?

Inbound marketing includes videos, blogs, pillar pages, eBooks, social media, press releases, infographics, newsletters, research papers, podcasts, webinars, and expert interviews.

How is Twitter good for marketing?

Advertising on Twitter can help you grow your audience, promote your products, drive some traffic to your website, and more. In addition, you can upgrade your account to make new followers by promoting individual tweets to boost engagement and campaign visibility.

How do you develop an inbound strategy?

For this, you need to know the purpose of your content, your target audience, and how your content fits in with the buyer's journey.

What are inbound marketing strategies?

These strategies are used to attract prospects to your brand by creating valuable content which is relevant and helpful.
Our Opinion-
Conclusion: 17 Best Strategies For Inbound Marketing
Here we have mentioned all the major details about the best inbound strategies that will help you to provide helpful methods to increase your marketing skills.
When we are dealing with something, then to sell our products we have to do its marketing, so that consumers know about our products.
Inbound marketing is one of the most effective ways to increase visitors, leads, buyers, etc. who make our selling great.
To attract customers, you have to understand their needs, aspirations, and struggles. Then, using that data, you can create great content that draws them in like a magnet.
You'll need to include SEO best practices so that customers can find you via search engines.
Once you have the traffic, convert those visitors into free content and influencer marketing that drives leads.
With a compelling email campaign and a high-converting website, you can grow your business like never before with a considerable amount of profit.
At end of the post, we hope that this article was truly informative for you. We just want to say that our goal is to give you the right information through the internet.
Get more information & guide about marketing.
Explore 17 Best Inbound Marketing Strategies, Check Definition, Benefits & Meaning. Easy to implement Strategy for …
20+ Inbound Marketing Examples and Ideas for Blogging, SEO, and Businesses in 2023. Shared Examples of Inbound …