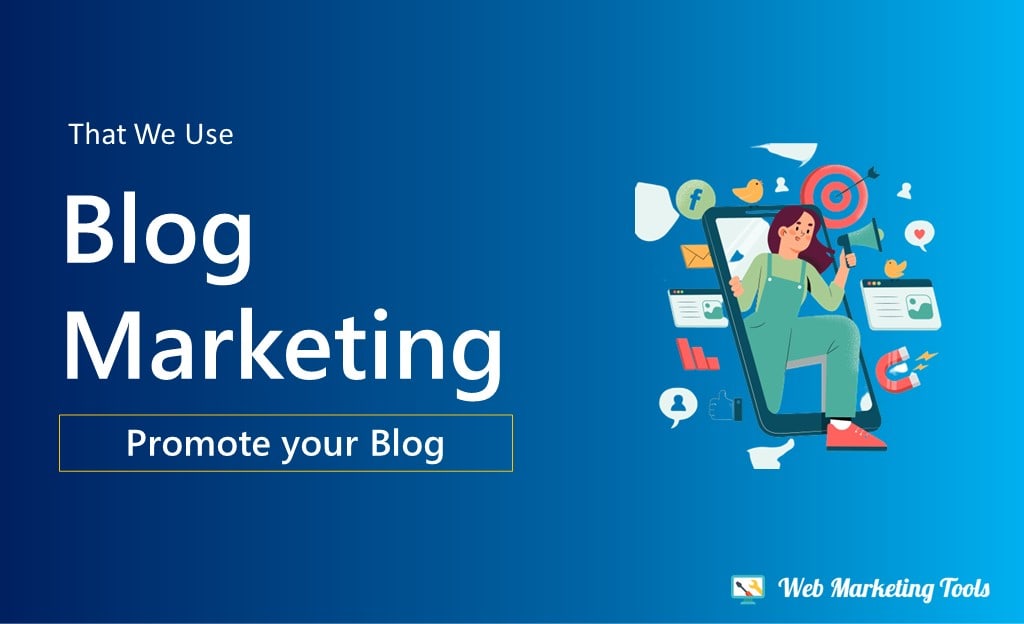 Get the top 18 Blog Marketing Ways to Promote, Share, and Market your Blog in 2023. Started a new blogging site but don't know how to market this, then this post will help you.
In this post, we will share 18 ways you can use to market your blog content to your target audience.
Blog marketing is just marketing the content you are writing on your website.
Why?
To create traffic towards your site and build an audience.
This post has 18 strategies and tactics you must use to market your blog.
PS: Why not try using the free email marketing and automation software to nurture your blog audience?
Try Gozen Growth for free.
| | |
| --- | --- |
| Blog Post | Blog Marketing |
| No. of Ways | 18 Strategy |
| AIM of Blog | Blog Promotion |
| Helpful For | New Bloggers |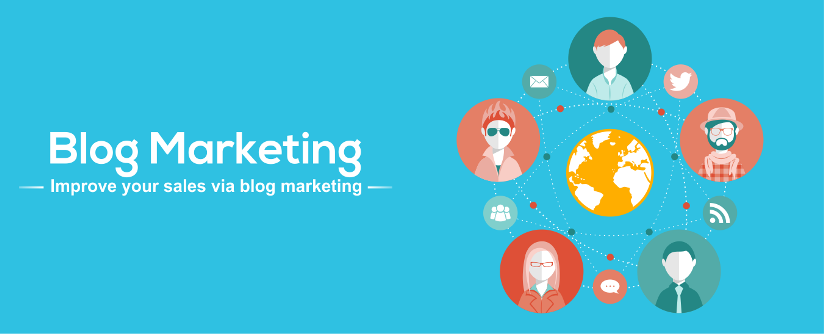 Let's Start!!
18 Ways to Marketing Your Blog
Here we are sharing 18 ways that will surely help you to improve your blog marketing:
Quality or Quantity, Which Matters Most?
This is the hardest.
Sometimes when you consider the competition out there going crazy to produce a universe-level of content.
Your heart says, "Come on, You should also do the same and munch the heads and hands of the content writers to produce content."
That is not worth it.
We all know, Quality beats quantity. That's the same as you should do with creating content on the blog. Take time and create the most incredible piece of content that pours value into the head of your target audience.
So that, You will create a good lasting impression on your target audience.
PS: Catch the traffic before they abandon you forever using attractive pop-ups combined with your offer.
"If you have seen pop-ups as a nuisance, you haven't seen Optinly," says one of our customers. Use Optinly for free now.
Want to get many shares and many likes, and need to reach many people, get traffic and build an audience?
This tiniest factor makes it possible. Copywriting.
Let's be honest,
How many clicks we have made on a headline that is so attractive and emotion-bar-raising, only to find that the headline and the content inside have no relation?
Well, that's black copywriting. Don't use that; that shatters your credibility and thought leadership.
Instead, use genuine copywriting everywhere,
Your website.
Your social media.
Your apps.
Your Podcast.
Why?
Genuine copywriting connects with the audience and exhibits value to them.
Here are two kinds of texts,
1. Normal text: Popups that convert.
2. Copywriting painted text: So many new leads and customers? We need to hire more people.
(Idea source: the above landing page.)
Copywriting is the game changer.
Amazing points & detalis you should check:
What does storytelling need to do with marketing your blog?
You are marketing your blog to generate traffic and create an audience out of it.
How do you generate traffic and create an audience if your content is dull and sleepy?
That's why you should use storytelling to your advantage.
You might ask, "What is storytelling?"
In Content marketing, storytelling means, You relate any narrative to the concepts of the marketing. The narrative can be an actual incident or Imaginary; the point is that you must,
Tell stories your audience can resonate with.
Best and Free AI Story Generators, Click To Checkout All.

15 AI Story Generators for Story & Noval Writing [Best and Free]
Tryout Some Different Content
There are lots of content types; one format of the content does not mingle with every audience. Even your target audiences are different.
"Do you believe the person walking in front of you is the same as you and likes the same thing as you?"
You don't.
That's why content diversification is the solution. It has SEO benefits too, You can rank for Image search and Video search in addition to Ranking in text-based SERP. Which eventually increases your traffic and helps you to improve your audience base.
Some types of content-
Articles
Images
Videos
Webinar
Slideshare
Infographics
Gated contents
Do keyword research
Take any articles on audience building and traffic generation. Keyword research has a place on the list. Because it is that important.
Which medium generates the highest amount of traffic to the website? Search Engine, right?
You are getting a Rank in a search engine in front of your target audience searching for answers on Google.
PS: Dig out the golden information from your traffic and audience without making them yawn! 
Collect data, leads, and customer feedback. Gozen forms are here for you, to make that job a breeze.
Try To Approach Influencers 
Ah, This one is a little bit hard; you need consistency.
Building a good relationship with the famous Influencer in your blogging niche is fruitful.
Why?
If your relationship with the Influencer is good, they may promote your blog or website without you asking them.
That's the power of a relationship.
How to do that?
All you need to do is, Praise their good works and provide value without asking for anything in return.
Eventually, they will do the same.
Two hands are better than one hand while lifting great weights.
Brian Dean, A famous SEO expert, collaborated with many brands.
And created great primary researched articles,
That fetched him a significant amount of traffic and audience.
Brian Dean collaborating with Buzzsumo.
"I did this; When I had an Instagram page on the blog Infotree Ultra, I looked at what other people, Those working in a similar field like me are doing with their Instagram posts and pages."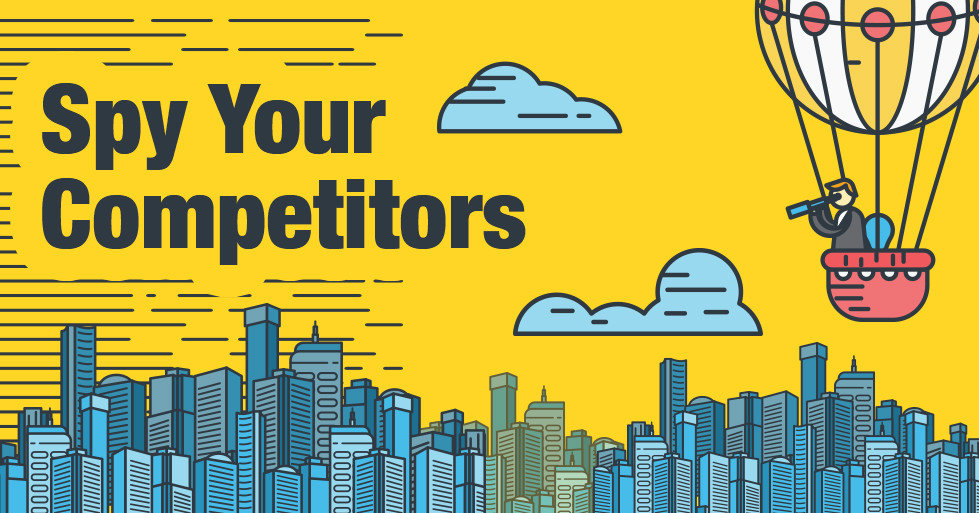 Doing this scoops you two things:
1. What marketing strategies they are using for their blogs.
2. About your target audience. Cause, If your competitor has a large audience, then you'll know what is resonating with your target audience.
Try these SEO with free trial:

8 Best SEO Tools Free Trials and Marketing tools without any credit card
Different formats, different mediums 
Are you doing this?
We are creating and distributing the same message in the same format across every social media.
Newbie mistake.
"For my blog, Infotree Ultra, I used to have accounts on Facebook, Instagram, and Pinterest; what have I done?
Created the same post with the exact words and format and clicked the post button in every media,
I didn't get traffic or engagement (Okay, That's a different story.)
Why shouldn't you make the same mistake I did?
The concept is simple.
LinkedIn has professionals.
Instagram has young gen.
Pinterest has more women users than men.
See the difference?
You can't create lengthy posts on Twitter like Linked-in.
Pinterest is great for attractive image types of posts, not text.
Again, See how much difference there is.
Different social media need formats and types of content that resonate with the personality of the social media.
Create a Process. Don't be Harsh
Starting a blog was the most exciting thing for me two years back, I set up everything, Name, to whom I am going to create content, and everything while creating content, I determined to make one piece of content every day, 
The length of the post comes around 1000-1500. At first, I was like, "Fire! yeah, I'm gonna create a lot, a heck of content. "I created content without any plan or process in the first place.
(A week later)
"What the! Who is lying on the floor like a dead body?" shouted my brother.
That is me; my energy and my head heated, and I burnt out.
You don't need to do this.
Create a process and plan accordingly that includes,
Deadline.
On which keyword you are creating content?
The Topic.
The format of the post.
When are you going to post?
Tracking each process. E.g., Title completed, Body content created, and so forth.
Why process? So, You know what to create every day, the clarity will be there instead of pressure.
"It's okay" reminder: Creating two posts a week is good, but make sure it is the greatest and the most comprehensive post you are creating.
What is curation?
It is the process of finding the best and most relevant content and using that content to create better content valuable to your target audience.
It is not copying and pasting content from different sources.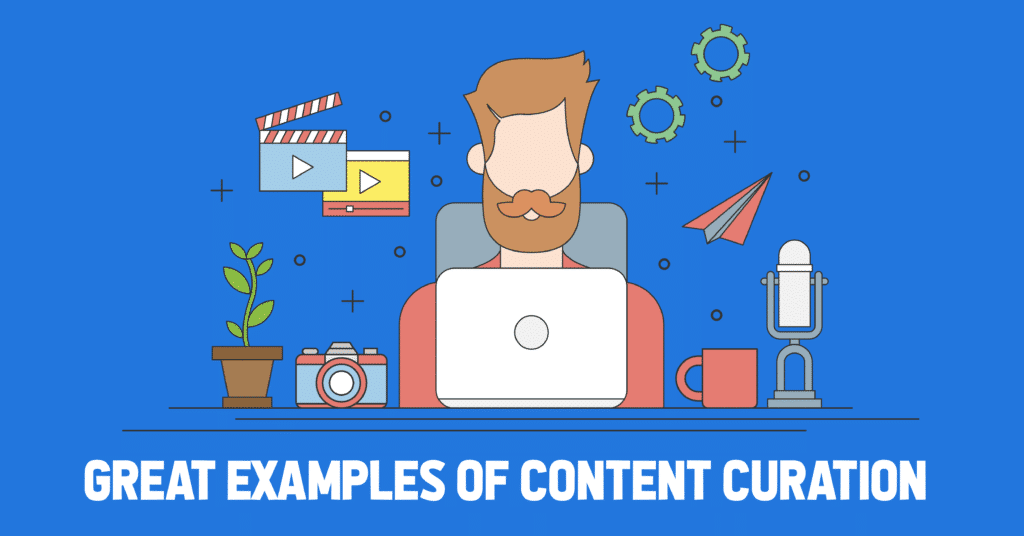 "What I do when creating an article is, I take topics and reference from many sound sources,
Then, I analyze the content, Create a new topic, restructure the words and points as per my brand and business,
And present it in a new form of information more valuable than the previous one."
Even this content is curated content.
Warning: Don't copy exactly what is there in the other valuable content. Curate according to your style, tone, Your brand.
Outreach to the Right People
"Here at Gozen, Praveen is the one who outreaches people regarding writing guest blogs on the popular sites."
Why is he doing it?
The reason is that outreaching popular people in the niche and offering valuable content to their blogs or articles is a good marketing tactic.
We can build a relationship with the Influencer in our niche, which benefits your blog/business long-term.
Your website can reach a new and targeted audience through industry influencers.
Isn't it a good form of marketing?
All you are doing here is,
Providing them value through content and requesting them to place a link pointing to your site in the content you'll be writing to them.
Types of Outreach:
1. Guest Blog outreach.
2. Broken Link Outreach:
Here you will find a broken link in the Influencer pages; then, you'll let them know about it and offer valuable content on their page.
3. Relationship Outreach:
This outreach focuses on building good terms with the Influencer and then asking him for help.
Use any of the above outreaching modes:
Create an incredible email pitch and reach them through the mail,
Give your value and tell why they should use it.
What benefit will they get from placing your content on their website?
What is your authority in writing posts for them?
E.g., Your experience writing a guest post or any related achievement you've acquired supports your writing credibility.
Remember, You are giving him value and trying to build a relationship that lasts longer.
Don't be pushy; that will turn off the Influencer in an instant.
Create a Strategy For Commenting
Oh, The buried treasure strategy.
Does anyone use this strategy? Wait, does anyone know this strategy?
That's a doubt.
Here you will comment under the good posts of the top influencers in your topical category.
E.g. Commenting under the posts of Copyblogger.
Why?
To get on their radar.
You will not paste things about your product or business in the comment.
Instead, You will comment, How good their post was and praise them for their position.
I know; many people post comments; as a newbie, do you think the person will consider your comment?
Ah, Take that consistency from the shelf.
Be consistent with your commenting strategy.
You'll reach the radar of the Influencer if you practice consistency.
Remember: Be genuine with your comments; they can smell the fakeness in an Instant.
Boost your website traffic with these:

500+ Blog Commenting Sites List [Instant Approval, Do-Follow, High DA]
Choose an Interesting Topic For Content Creation
It's related to SEO optimization.
Think about the topic you like to write about; type that in Google,
Look at the Top 10 search results,
Find these:
Format.
Length.
Type of the posts. The top rank websites have, and,
What do you need to do?
Copy the same format and exact type of post, but,
Provide a better one.
Simple.
Better content than the 1st rankers,
In that way, You are creating content that Google loves.
Click To Checkout All Niche Ideas.
Can you make a good marketing strategy? If,
You don't know,
What is happening with your campaigns?
What search terms is your audience using?
What is wrong with your website that is losing many leads and customers?
Data-backed strategy produces the result.
Always Answer Your Audience's Problem. 
Don't stray from this. Answer the questions/problems of your target audience. That's the end goal of every blog/content marketing.
You are using the content to solve the issues of your audience. Know your target audience, learn about them, and talk with them. The best way to know your audience is to speak with them.
Create Eye-Catching Content
People's attention span is shrinking. Some might say, It is a lie. Now, tell me,
How many seconds do you spend reading an entire blog?
Maybe a minute?
You'll skim the content as soon as possible and try to unstick the essential information from the clutter,
If that blog post contains no Image or Video, that's it; You will hop off the page within seconds.
(I do the same).
The rule is simple,
Engaging content keeps the attention of the reader.
How to create engaging content?
Use conversational language, and sprinkle jokes and sarcasm here and there.
Tell a good story your audience can relate to and use that to explain the concept of problems.
Use the Image.
Include Infographics.
Video? Use it!
You can even include slides.
Even the Table is good, which makes the complex information simple.
Include animations and Immersive content.
Immersive content?
According to Tiny. cloud, "Immersive content gulps you, engages your senses, and keeps you on the page using the visuals and animation."
I tried looking at the Immersive content; It is real.
Look at this website content and see how engaging it is.
assets.wwf.org.uk/custom/stories/living_blue_planet
*Creating Immersive content takes time, money, and effort and requires a technical team.
But investing in immersive content is worth a dime.
One of the best content marketers out there created this term and Idea.
And, It is fantastic.
In his book Content Inc, Joe Pulizzi talks about the content tilt. 
What is it?
(Let me give a little intro)
You know that there is loads of content out there on the internet.
Also, You know that many contents look the same; I mean, there is no uniqueness among the contents.
Everyone is creating content, the same content, which denotes the emoji, "Meh !"
Content tilt means you make your content stand out from others. Simple as that. Look at the blogs of Brian Dean; how different it is from others.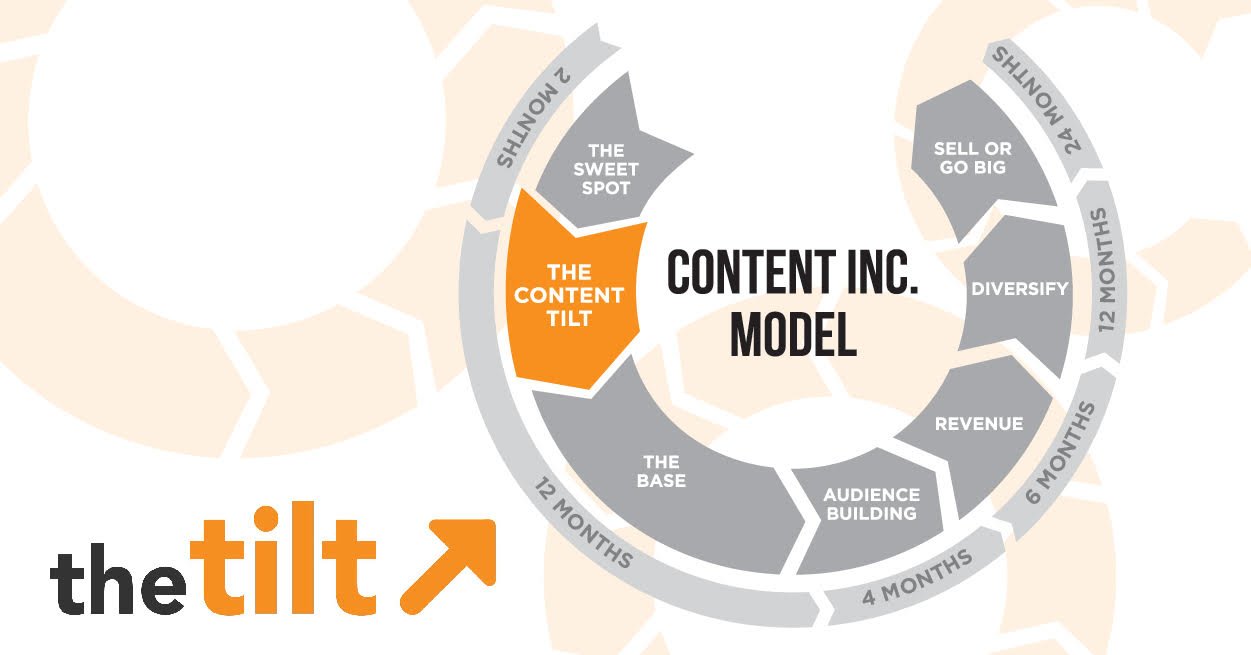 That's a content tilt.
If you do that, You can create a great impression on the minds of the consumers.
And, isn't that good marketing?
Create an epic resource for your target audience.
Create content that can solve your target audience's entire problems in one go.
Create a page that teaches everything about a topic for your target audience.
The best example is?
"Man, I am tired of referring to him, Brian Dean."
His content marketing hub is the best example.
Take a look at that, and you'll understand this concept completely.
Content marketing hub: https://backlinko.com/hub/content
Resources You Can Use To Improve Your Blog Marketing
1. Get Some Ideas From Think with Google.
It is my recommendation.
Why am I recommending using this resource?
It saves your time and lets you market your blog better.
This resource planet contains valuable marketing research data, Ideas, Inspiration, and Insights.
You can always learn and Implement many things from this source.
Which eventually can help to market your blog. with the help of this post, you will get a better idea for your blog marketing.
2. Hey, Use him. Brian Dean, The SEO expert.
I know I mentioned him a lot many times. The only reason is that he does everything great when it comes to creating content and converting people.
(I am a victim of his awesomeness).
But as a marketer and as a blog owner like you, You can learn many things from him. He has many resources for digital marketers to do their job better than others.
As well, we are mentioning other excellent resource sites for you to use:
Hubspot.
Neil Patel
Content marketing institute.
Copyblogger.
Marketingprofs.
We have added some frequently asked questions that answers are relevant to Blog Marketing.
What are the benefits of marketing in blogs?
One of the biggest advantages of this type of marketing is, you can generate lots of traffic through your website.
What are the best blog marketing examples?
You can see OptinMonster and Hubspot., these two sites are the best example of blog marketing, these sites generate a lot of traffic through marketing.
What are the top marketing strategies for my blog?
Working on SEO and Social media Promotion are the top marketing strategies that will help you to generate lots of traffic if you do it the right way.
How do bloggers use marketing?
Most bloggers use SEO Marketing and guest posting options to generate traffic to their websites
What are blog marketing pros & cons?
In blog marketing, you can generate lots of traffic with a limited amount of money but when we talk about disadvantages then we say, it took some time to get the end result.
Our Opinion –
Conclusion – Best Marketing Strategies For Your Blog
There are 100s of ways available in the market to promote your content in the market, but you know what matters most??
The marketing ways that actually work, in the world of the internet everyone, try their own ways of marketing but not every strategy works for everyone.
So we decided to create an article, where we have added all the possible ways of marketing that actually works in the sense of blogging, so we did some research and point out of of the best ways that actually work in the case of blogging.
So the end of this article we just want to say that, we have mentioned all the possible ways of marketing your blog that will help you to promote your blog.
These are some practical works, with some effective results, so you should definitely try your best option for you.
Need For Idea?? Checkout Our This Post:

17 Best Inbound Marketing Strategies To Implement for better Results