Copy and pasting are some of the first steps toward plagiarism. So here We will show you How to Copy and Paste without Plagiarizing, The part in the middle decides whether the final product will be plagiarized or not.
That's why writers need to understand the process that eliminates the chances of plagiarism from their content.
You will find the internet chock-filled with pseudo-advice or clichés such as "be original." Yes, obviously, but how?
That's the thing you need to understand as a writer. Moreover, it's your responsibility as a writer to be able to deliver those.
So, understanding copy and pasting without plagiarizing isn't rocket science, but it's not something you should take lightly either.
As a writer, the unethical nature of plagiarism should make you avoid it at all costs.
So, let's dive in together and find the right way of copying & pasting.
Let's Start-
Defining Plagiarism: What It Is and Why It Matters
Plagiarism is the act of copying or duplicating an existing piece of content. It's also when a writer presents someone else's work as their own, without giving them due credit to the originator.
While plagiarism has many times, all of them are equally unacceptable.
Some plagiarism types are more severe than others, with some being looked down upon worse than others.
From patchwork to blatant duplicity, copying content has many forms—each one of them similarly harmful and intolerable.
That's why one must understand the various types of plagiarism, such as:
Complete plagiarism
Direct plagiarism
Self or auto plagiarism
Mosaic or patchwork plagiarism
Complete plagiarism includes a writer posting or submitting someone else's work and claiming it as their own.
Direct plagiarism is someone copying a good chunk of an existing content piece without making any changes.
Self or auto-plagiarism is one of the accidental types when a writer rewrites something they've already written.
While mosaic or patchwork plagiarism changes a few words and presents the rest as it was.
All these plagiarism types are considered unethical and immoral. Granted, accidental plagiarism isn't intentional, but it's still plagiarism. Therefore, all of them should be avoided equally. 
Some of the Most Common Ways –
6 Ways To Copy Paste Without Plagiarizing
"How to copy-paste without plagiarism" We know that you are looking for some kind of way to avoid plagiarism word but don't worry about that we have shared some best ways to copy-paste without plagiarism.
Every writer should learn how to copy and paste content without plagiarizing. It can be especially beneficial in a student's life since they can avoid plagiarism just by a few simple tactics.
Whereas for a professional, it's a necessary technique that they must learn. That's why it's important for every writer to understand the process of copying without plagiarizing.
In research-based content, it's even necessary to copy an existing type of content.
However, using it without accrediting the original writer will always bear bad consequences.
Therefore, let's dive in and see just how you can avoid plagiarism by ethically copying and pasting.
Research & Learn the Topic 
The best way to avoid plagiarism is by ensuring that you learn the topic without compromising originality. If you grasp the topic just enough, then you can present it in your own words. Granted, there might be some similarities.
Using this process will ensure that your content remains original—even if you take information from another content piece.
So, try to research and learn the topic before you get started; it can save you a lot of hassle.
Source-based plagiarism happens when a writer fails to deliver the references behind their claims.
Or, it happens when a writer doesn't accredit the original author of the content. That's why learning to cite appropriately is essential, such:
These are all viable in academic writing, but they all depend on the context. For instance, APA is ideal in educational settings, whereas MLA is ideal for journalism.
So, learn the difference before copying and pasting content from another medium.
Paraphrasing is one of the best ways to ensure that your content remains original. If you're worried that your content has some sort of duplicity in it, then try to paraphrase it. Moreover, when you're copying content, it is imperative that you paraphrase.
If you're not confident your paraphrasing makes it any different from the original content, then try using a paraphrasing tool.
Regardless, the goal is to make sure the content isn't the same as the original source.
Not quoting properly is yet another cause of plagiarism. If you're copying a writer's work, then quoting them can improve their credibility, as well as your own. Granted, you need to make sure that the research you're using is 100% true.
So, that's why it's necessary to fact-check any writing before you get started.
Doing so will help you ensure that your content is original and doesn't feature any misinformation either.
Now, back to the topic. Make sure that you're quoting the copied information. Learning how to cite the original work will ensure that you steer clear of any unwanted plagiarism.
Looking for some tools That help you in Removing Plagiarism:

15 Best Tools Like Quillbot For Paraphrasing
Once you're done copying and pasting, you can check for plagiarism from free tools.
This will ensure that you avoid any unwanted penalties, either from a teacher or someone in a professional environment.
So, once you understand the percentage of copied content that exists within your writing, you can eliminate it one word at a time.
ChatGPT is becoming helpful in various fields of content, and if you know how to use it in the right way, you can also use it to rewrite any content, ChatGPT can be used to rewrite content.
As a language model, it has the capability to generate text based on the input it receives, which can be used to paraphrase or rephrase existing content.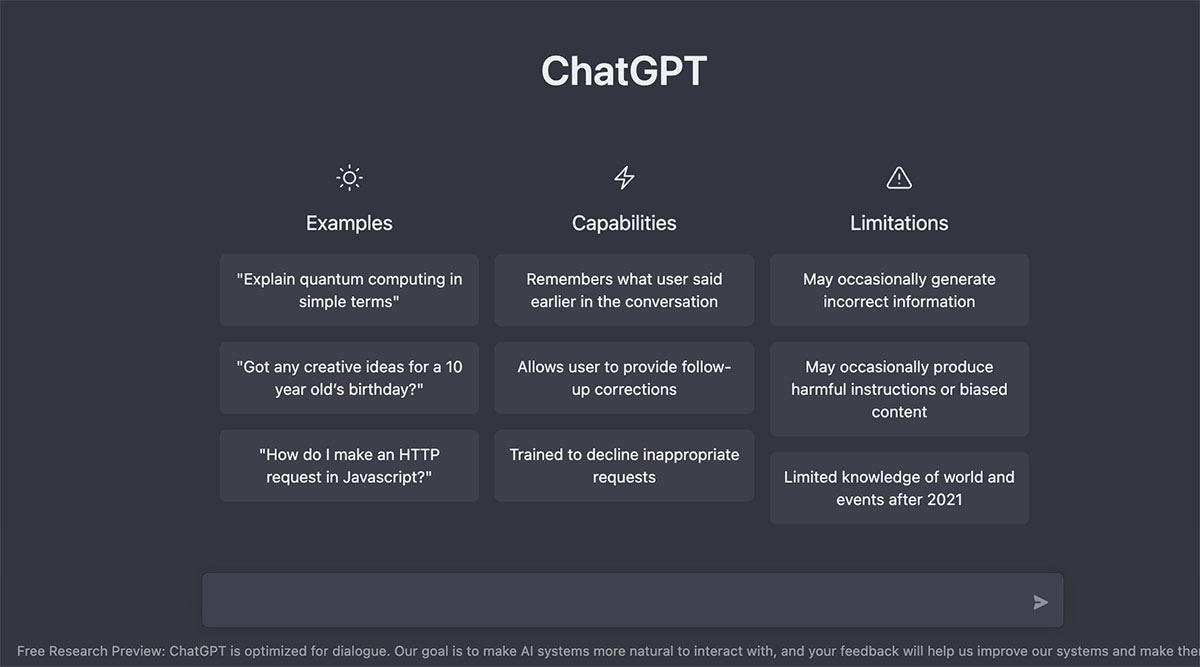 However, it's important to note that simply using ChatGPT to generate a rewritten version of existing content without proper attribution may still be considered plagiarism.
If you are using ChatGPT to rewrite content, make sure to properly cite and give credit to the original source.
It's important to review the rewritten content to ensure that it accurately represents the original meaning and does not change the context or message of the original content.
Rewrite Your Content With Help Of These Tools:

Best Tools Like ChatGPT (Try These AI chatbots For Your Content)
Our Opinion-
Conclusion – Copying Without Plagiarism in 2023
Avoiding plagiarism while copying and pasting aren't difficult, but you shouldn't treat it lightly. Make sure your content is integral, and you rely on research more than you do on copying.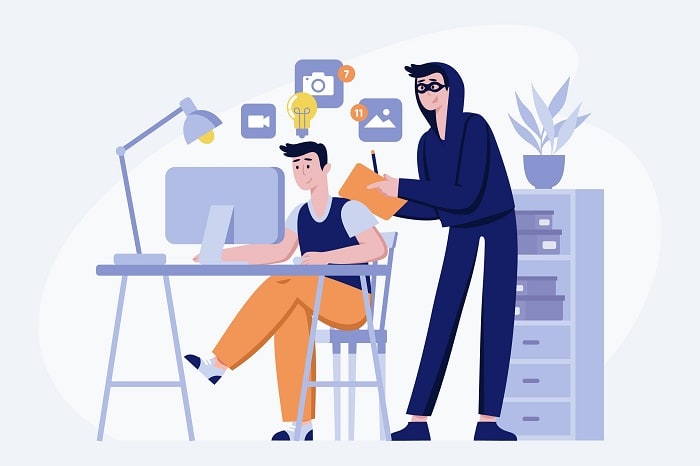 Copying and pasting is not an issue if you do it the right way, if you use common sense then you can understand that copy a whole article of someone is whole.
But it is ok if you feel out of print and copy some of their points and create them in your way, there is nothing wrong, this is very common.
At the end of this post, we just want to say that keep all five points about copying and pasting without plagiarizing in your mind before just copying someone's content, so you will not get any plagiarism issues while creating your content from someone's assignment or article.
Do You Content PlagiarismFree?

The Best Spinner For Rewrite your Copied content
FAQs- How To Copy and Paste Without Plagiarism
Here we have added some frequently asked questions related to this topic:
How to copy without plagiarizing?

There are some tools available in the market that will help you to regenerate your copy content.

How to copy and paste without being detected?

You can use paraphrasing software, which will help you to rewrite your copied content, this content can remove up to 70% of plagiarism from copied content.

What are the best ways to Copy and Paste without Plagiarizing?

There are some famous paraphrasing tools like Quillbot that will help you to regenerate content from plagiarizing content.

How to remove plagiarism from copy-and-paste content?

You can use content rewriting or a Paraphrasing tool that will help you to generate quality from your coping content with less plagiarism.

How many words can you copy without plagiarizing?

Plagiarism: Picking any sequence of more than three words without citing is stealing work from others. Taking an image, or idea (photograph, table, or graph) without citing is also plagiarism and may also violate copyright laws.