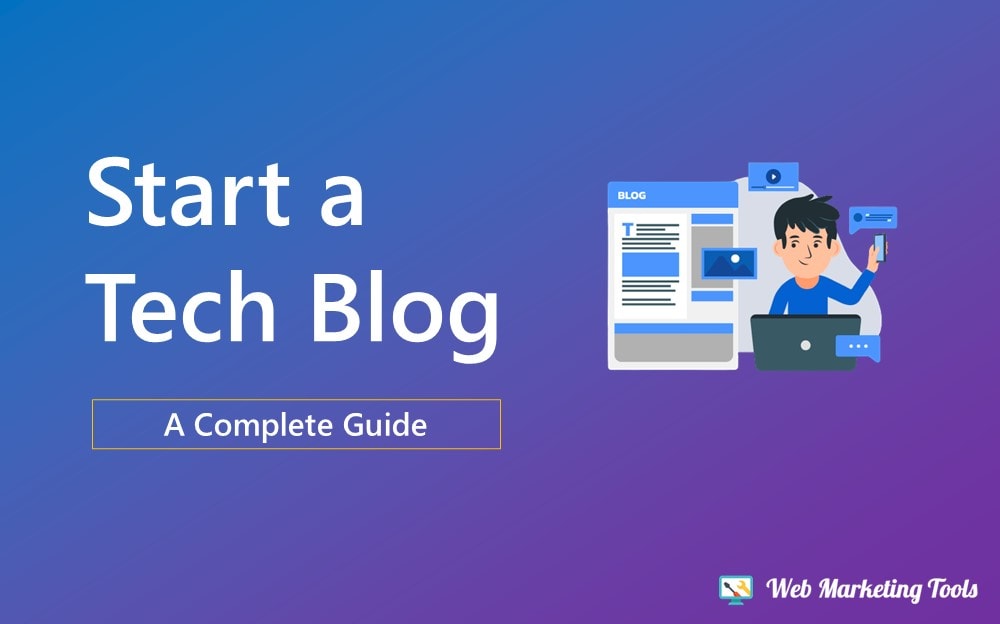 Get a Complete Guide to starting a Tech Blog step by step from the beginning and make your first $1000 from blogging.
Create a Tech Blog on the Latest Tips, Tricks, or Technical News related to Technology. get the best ideas for your Tech Blogs.
Are you a techy guy interested in new technologies and want to share your thoughts with other People??
Blogging is a medium of expression that consists of the regular and sequential posting of a person's ideas, opinions, thoughts, and experiences in an online journal.
This step-by-step guide will start your Tech blog with all essential WordPress Plugins, Themes, and Other Blogging Tools like a Pro blogger.
Right We Hosting
Top WordPress Plugins
Best WordPress Themes
FREE Blogging Tools
Promotion Methods
How to Make Money
Let's start your Tech blogger journey with some introduction and then step by step guide to starting a Tech blog from scratch.
Let's Start!!
What is Tech Blogging & How Does It Work?
Blogging creates a discussion or informational website published on the World Wide Web consisting of discrete, often informal diary-style text entries.
Posts are typically displayed in reverse chronological order, so that the most recent post appears first, at the top of the web page.
Tech Blogging refers to writing, photography, and other media that are self-published online about the technologies.
In simple words, A tech blog is a blog that focuses on technology. It often features reviews of the latest gadgets and other technology, as well as commentary on new technologies. Tech blogs are also known to cover how technology impacts society and culture.
While starting blogging you must register your business and start it properly. Here are some of the Best LLC services in the USA for startups and businesses.
Tech Blogging started as an opportunity for individuals to write about technologies, but it has since been incorporated into websites for many businesses
While there are different methods of conveying this information, a blog still stays on top of everything. It is because people tend to believe a written piece of information more than a video or audio.
So, if you have decided to start a Tech blog, you are at the right place. There is enough competition over the web in any category(niche). So, it becomes important for you to write a blog that can compete with others.
Why Should You Start a Tech Blog?
Information technology is building communications networks for a company, safeguarding data and information, creating and administering databases,
helping employees troubleshoot problems with their computers or mobile devices, or doing a range of other work to ensure the efficiency and security of business information
Technology is a never-ending topic, so easy to create content around it, and if you are tech-savvy then this is all for you, you can create content around the topics that excite you more and there are lots of interesting topics that people want to hear, like Futures Technology Updates, AI, Metaverse, etc.
Benefits of Starting a Technology Blog
We can say Technology is a highly competitive niche, but tech Blogs have resulted to earn good revenue. There are a lot of people out there who want to get insights into different technologies, how they work, how they impact us, how much they cost, etc.
The purpose of a blog is to provide content on your website that answers your prospective Audience' questions and helps them learn about your knowledge about your niche.
It expands your brand's visibility by giving Google and other search engine content to index and serves up in search results.
Making a tech blog will give tremendous benefits like:
A good earning source
Expressing your opinion on different technologies
You can get free Tech products or books to review(you would love it if you admire books).
Getting recognition over the web.
Find Some Better Idea For Your Topic-
Get Ideas For Tech Blogs Topics
There are different types of Tech blogs one which is publishing news posts, another one that publishes tutorials, and so on. The first thing you need to decide is what kind of tech blog you are trying to build.
Tech blogs can be found in many different formats, from text-based to video-based. Some of them are updated daily, while others are updated weekly or monthly. Tech blogs may be created by an individual author or by a team of writers and editors.
Some tech blogs are hosted by news organizations like Wired Magazine and Engadget, while others may be hosted independently by the blogger themselves with their own domain name and hosting service.
Tech is the industry that requires you to have a vast amount of knowledge in the specified sector if you want to write compelling and highly relevant content.
As a tech blogger, you can niche down further to three types of tech blogs:
If you just want to start and get some knowledge, then you can go with the News tech blog.
If you can understand the technology, you can go with the Reviews Tech blog.
If you have enough knowledge about any tech, You can choose the Tutorials Tech blog.
Here we have mentioned some profitable tech niche ideas, you can choose any according to your interest:
Android and iPhone
Computers and laptops
Windows 7 tips, help, and support
Computer Accessories
Macs and Apple products news
Cool gadgets and tech gadgets of the future
Software news and updates online
Blogging niche ideas for technology bloggers
Hard To Find A Niche??

100+ Profitable Blog Niche Ideas & Topics For Blogging in 2023
Let's Start!!
Steps to Start a Tech Blog
The first step is to research your tech niche. This means that you need to find other relevant blogs. In this case, you need to find some tech blogs.
After finding some blogs, you need to take a look at their writing style, their format, and how much information they put in their blogs.
You will need to ask yourself some questions like, what should we implement in my tech blogs to compete with them?
When you look at more and more tech blogs that have a good amount of audience, you can combine all of their information in your blogs and compete with them.
Need Help For Niche Reserach?

25 Niche Research Tools – Select a Proftbale & Low Competition Niche
Choose A Domain and Hosting 
After researching your niche. You will need to get a domain and hosting. This domain and hosting will be the future of your blog so choose them wisely.
If you are confused about how to choose better hosting, remember these points before buying any hosting:
9 Questions To Ask Before Buying A Webhosting!!
What is its Average Uptime?
How much time does it take to Page Load?
Do they have a better Security System?
Do they provide timely Backup Options?
What are their Bandwidth and Storage?
Do they offer free SSL as part of their plans?
Do they have any Free Domain options?
How much better their Support is?
How much is their Price & Renewal Cost?
If you are not sure then you can search on Google Bluehost.com and choose a domain that conveys your message. For hosting you can use Bluehost which comes with great features, which are as follows:
Looking For A Better Hosting?

Best WordPress Recommended Hosting in 2023
Well, if you have chosen a good domain and hosting then the next step would be to install WordPress.
Let's say you are making a new dish known as a "blog", then domain and hosting would be your key ingredients, niche research would act as a spice, and WordPress would act as a plate on which you can make your guest eat your dish.
WordPress is the most popular blogging platform. This self-hosted platform allows you to design and build your site easily. You can also use a free website control panel that has thousands of pre-installed themes.
With WordPress, you can also publish content from your blog to popular social media sites like Facebook and Twitter.
After installing WordPress, It's time to install WordPress themes. WordPress themes are like the templates of your site which you can choose from thousands of themes.
There are many WordPress premium themes that come with a lot of features and functionality
Themes vary a lot depending on your needs and budget, but you need to be very careful when choosing one because people will decide whether they want to follow your blog or not by looking at your design. Some of the popular WordPress Theme are:
A theme should be fast, lightweight, and secure. This Blogging theme must be clear and optimized for reading, conversation, or monetization ready.
So here we are suggesting 3 top WP Themes If you want to Start a Tech Blog:
WP Astra is a Freemium WP theme that is very light and fastest. Its free version is easily available on the WordPress theme directory that can be installed from the WP Dashboard.
Its PRO version starts from $47/year with some more features and configuration options.
If you want to give your blog a premium look, then we recommend going with the Astra Pro theme.
This is a premium WordPress theme, which has over 25 pre-designed templates, featured sliders, and page templates. This theme has been upgraded for blogs and business websites.
Elegant Themes comes with Divi Theme & Divi Plugin with Extra Theme and 2 other useful WordPress plugins.
Its price starts from $89 for a year with an unlimited site license.
It has been in the industry for years and it is renowned for its highly-customizable premium WordPress themes. You can also use any of their thousands of pre-designed templates.
It is a fantastic theme that helps you customize your WordPress blog with a lot of different tools. This theme contains thousands of pre-designed templates and over 35 highly customizable child themes.
Some of the features that extend from this theme are Child Themes, Slider Revolution, Overflow Menu, Call to Action, Responsive Slider, and more.
WordPress plugins are like the extensions of your blog. They add features that you do not get with the basic installation of WordPress. They make it easy for you to add new features to your blog without any coding.
WordPress plugins are limitless and there are so many of them out there, but the best part is that you can choose to install only the ones that suit your requirements.
The common plugins that a blog requires are:
Rank Math: Rank Math is an SEO Plugin that helps you in optimizing your Website pages and posts to rank on Google. While writing an article this plugin will suggest relevant keywords and how to use keywords in the heading, content, and Images.
Elementor: Elementor is a WordPress Page/Post/theme builder plugin. It is a freemium WordPress plugin, Its free version is available in the WordPress plugin directory that can be installed from the WP dashboard.
Its Pro/Paid version starts from $49 with advanced widgets, templates, and support.
Using this plugin, you can create custom pages, posts, menus, and footers visually. It has lots of ready-to-use temples and blocks to create conversion-ready pages.
This allows you to quickly create custom content from a predefined list of elements, making it possible for you to create post and page templates.
WP Rocket is the Best Cache plugin, A Cache plugin helps you in improving your website performance. It boosts your site speed and optimizes your website's technical SEO.
it saves your static files(HTML, CSS, and JS) on it and serves direct from its cache instead of servers that reduce your server loading and make your website faster.
Its price starts from $49 for 1 website license.
You don't need to do regular backups of your site, but it is always good to have one in case anything goes wrong. That's why you need a backup plugin.
WP BackItUp helps you do the same and it works for both WordPress and WordPress-hosted sites. It is also very easy to install with a free plugin that has unlimited storage space.
This one is for security purposes. It helps you to monitor all the threats that come from infected websites, spam and malicious links, brute force attacks, and more. You can also do the same for your own website with the help of this plugin.
Creating blog posts is the most important part of blogging. This is because your users will visit your page to find new content and other relevant information.
You can create as many posts and articles as you want, but you need to make sure that they are relevant to the topic of your blog.
You can create categories, subheadings, and tags for every article post so that it looks more organized and easier to find.
To make it easier for the reader to navigate around, there are pages on the website that give people a chance to explore a particular subject in detail so that they can get all the required information from a single source.
This can be done by using either a single category or multiple categories for each word used in your post.
Pages:
You can use pages to create a form on your blog, giving people the chance to ask questions, post comments, and publish their own content. You can also use a forum to create group discussions on your site.
About – This page is used to introduce yourself to the world. This is where you include a short description of your blog, your social media pages, and other information related to you.
Contact –It is also where you can list all the other sites which use your content including social media profiles that may link back to this blog.
Service- this page is used to give the people who are reading your blog information about you so that they can contact you if they want to get in touch with you.
Privacy Policy- This page is used to tell about the things which are not acceptable for your blog, like spamming, illegal activities, etc. By accepting the Terms of this page, you are agreeing to the privacy policy and giving your consent to share your contact details.
Disclaimer- This page tells the readers that some of the stuff or images that you are going to share in your blog might be copyrighted material and they should check the sources before they use any of them.
Blog Posts:
This is the most important part of blogging, This is what your users will be visiting your site for and hopefully having a lot of fun. To create the best posts this section is very important.
You can use several ways to write blog posts that attract your audience as well as search engines. Every time you publish a post, it gets a fresh date, which makes it more relevant for search engines.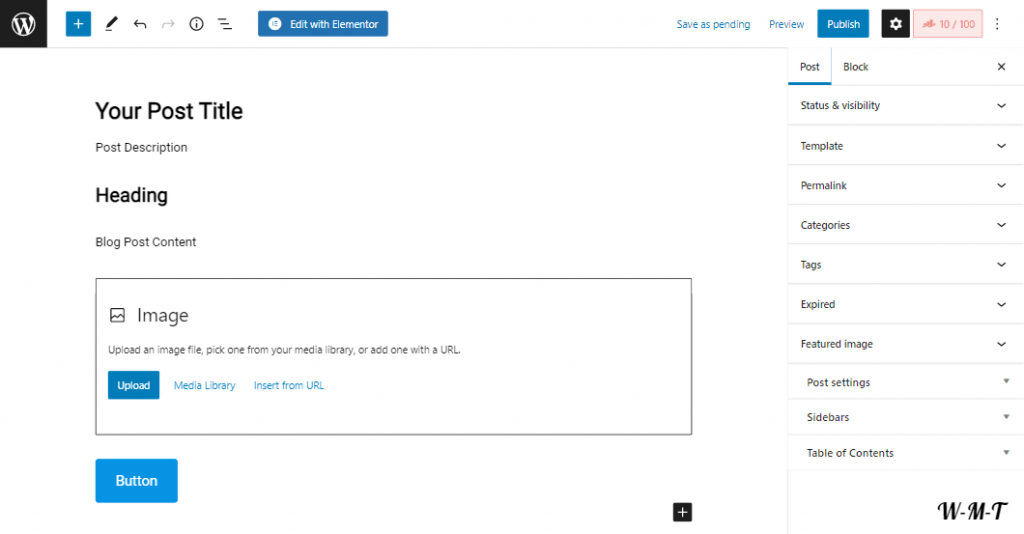 To give it a life you can also add images, audio, or video files or embed them in your post. You can also create a poll within your post and get the honest comment from your reader and then reply to that in the next blog post.
You can also republish your blog posts to social media channels so that you get a wider audience as well as give your old posts a new life.
Your blog posts must be properly formatted using HTML and also spelled correctly as it is an essential part of writing. When you have a good blog post, you can use it to share your blog link on social media sites like Facebook, Twitter, etc.
Nowadays automatically formatting blog posts is a formality and no one cares about the quality anymore. The most important thing that you should remember is that proper formatting gives your content more credibility than just posting something in the form of short quotes or a list.
Make It Bigger-
How To Promote Your Tech Blog? 
blog promotions are very important, as brands promote their products or services from multiple sources, you should also promote your new blog.
This will let others know about your new blogging site which will make people engage with your content.
There are Free & Paid ways to promote your blog to reach your audience and get visits to the blog. In the beginning, we would suggest you choose Free Promotion methods. It will save your budget for another important tool/service.
If you think that there are only a few ways to promote your blog and they are just using ads to drive viewers then you are wrong. Everything can be done for less price and free when you have the knowledge and motivation to work.
Here are some by which you can promote your blogs:
1. Through SEO
Blog posts that use a variety of on-page SEO tactics can give you more opportunities to rank in search engines and make your site more appealing to visitors.
When you have a blog that's updated regularly with blog posts that are high quality and on topics relevant to your audience, it can make a huge difference to how your overall website performs in search engines.
2. Through Email Marketing
Email Marketing is another best method to promote your blogs, The main goal of this form of email marketing is to convince people to click to read your article.
Simple All You have to do:
Build your subscriber list.
Choose an email marketing platform that integrates with WordPress.
Send them an email with an interesting subject line and content.
Give subscribers a taste of your latest content.
Sharing your blog post on social media will always be one of the best ways to promote your content. Of course, you'll want to take the time to cultivate a strong social media presence and ensure you aren't posting swipe-up links to your content daily.
Social media platforms aren't all created the same, so try to focus on the most relevant social networks that suit your target audience. For instance, if you're targeting female readers, then Pinterest might be the right social media for you.
4. Through Other Sources
Answer questions on Quora: people tend to ask questions about the books that they have read or going to read. You can answer their questions and refer them to your blog for full details.
Submit your post on subreddits: Reddit is the social media platform of the future. Find a subreddit for book lovers and start putting your posts in them.
Guest posts on popular blogs: There are a lot of popular blogs that let people post as a guest, by doing that you will start to get recognition.
Create short videos on YouTube and Instagram: Reels and YouTube shorts are in trend these days. Short videos are the future and so you should use them to make relevant content you can refer your audience from the videos to your blogs if they want detailed information.
Easy Steps That Will Make Your Money-
How To Make Money Through Tech Blog?
You can make money from blogging by selling your products, affiliate marketing, services, and content through your blog.
You can sell anything from digital products to physical items, as long as you are clear about what you're selling and you have the required proof that it is yours.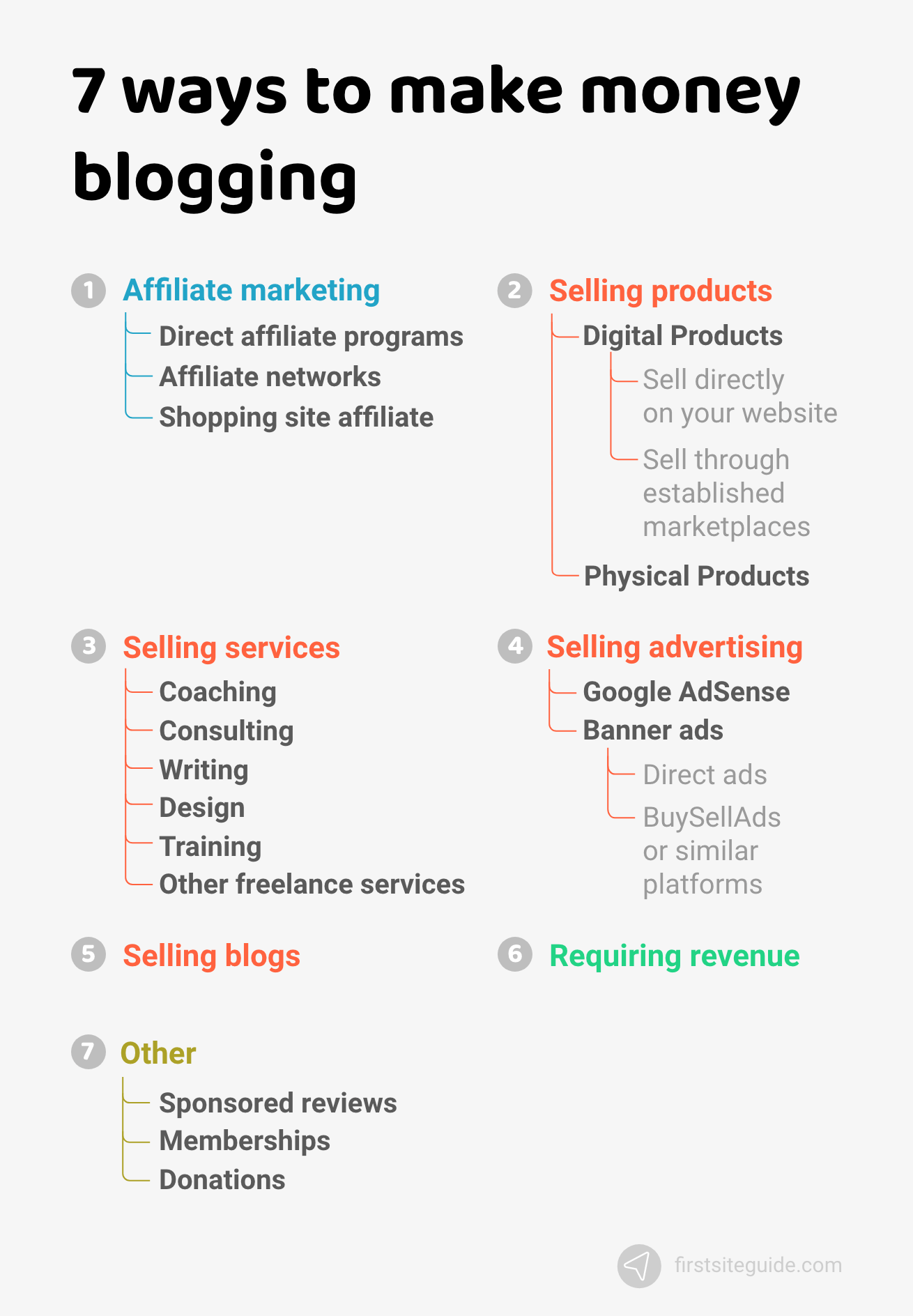 It is advisable to stay away from making money through ads because they bring adware and popup ads in front of your site which will be counterproductive in the long run.
1. Affiliate Marketing:
Affiliate Marketing is one of the most common ways to make money as a blogger. You will find thousands of affiliate programs out there and you can choose the ones which are relevant to your blog.
When you create a post, you can add a link to your product page.
If they buy that product, they get credited in return and it will earn you commissions.
It is beneficial for bloggers to sign up for affiliate programs because it gives you a great chance to increase your profits from the visitors to your blog.
You do not have to be a master in this, however, you need to make sure that you are providing the best information that your visitors need. If you do this, then there is no doubt you will have a greater chance of succeeding.
2. Google Adsense:
This is one of the most popular ways to monetize your blog. Google Adsense will give you a code and you have to paste it into your website so that when someone clicks on the ads on your website, referral credits are sent to you.
3. Service or Help:
You can offer your services to people on the basis of their needs and requirement. For example, if you are a developer, then you can offer your services to websites and mobile applications.
You can also offer advice to some people who might be struggling. If you have any special skills or knowledge, then it is highly recommended that you use that to your advantage by providing them with your service.
4. Product Sell:
In affiliate marketing, we sell other brands' products or services, but we can also create our own physical or virtual products to sell and sell it directly through our blogging website.
There are lots of digital product ideas as well as physical products in your book niche to sell to your website and visitors.
To make money from blogging, user can also create their own products. In the case of book blogging, users can write a small book or a handbook on how to write a book, like similar products, and sell them directly to your blog.
This is another great and popular way to advertise your products and services for free. When you advertise something, this will not just help you get some revenue but will also bring a lot of traffic to your site.
Advertise charges, completely depend on your blog performance, traffic, and niche. You can also decide for yourself according to the location where you are posting ads.
Some Tools That Will Boost Your Tech Blog Work-
Tools That You Need For Your Tech Blogs
After successfully starting a book blog, you also need some web marketing tools. On this website, we have listed 100+ Top Digital Marketing & Blogging tools.
But in the beginning, you just need a few essential blogging tools, that will grow your blog fast and make it a profitable business soon. These tools will help you with Content, SEO, Marketing, Social, and Make Money.
1. SEO Tools
SEO tools provide data and alerts about the overall health and success of your website. They help uncover areas of opportunity and identify weaknesses or issues that may prevent you from ranking and earning visibility in the SERPs.
Looking For Better SEO Tools?

20 Best SEO Tools for Blogger & Digital Marketers
2. Email Marketing Tools
Email marketing tools are tools marketers use to create, send, test, optimize, and report on their email campaigns. One of the most common email marketing tools is an email service provider, or ESP, like Campaign Monitor.
Looking For Better Email Marketing Tools?

Email Marketing Free Trial – Start Free Email Marketing Service
Social media tools help isolate not just the trends, but also key demographics relevant to your business and learn more about their interests.
It also helps brands discern if 'vanity metrics'—likes, shares, and re-tweets that look good on the page—are adding the right value to your business.
Recommended Social Media Tools:
4. Content Creation Tools
These tools can save you time and money by streamlining the way you create your content and improving the quality of what you produce.
They can offer new topics to write about and show you how to get website visitors to engage with those topics.
5. Chrome Extensions
Google Chrome extensions are programs that can be installed into Chrome in order to change the browser's functionality.
This includes adding new features to Chrome or modifying the existing behavior of the program itself to make it more convenient for the user.
Bit.ly.com: Bit.ly allows you to edit your links and instantly share and save content straight from your browser into your Bit.ly account.
Buffer: Buffer's Chrome extension is the easiest way for you to share content with your Following as you peruse sites throughout the day.
Awesome Screenshot: Awesome Screenshot App is an annotation tool for your screenshot and picture. The app works for Chrome 36 and later versions.
SEO Quake: SEOquake is a free extension that provides you with key SEO metrics, along with other useful tools such as SEO Audit and many others.
Evernote: With Evernote you can work offline, taking notes, and collecting web articles or photos in one organized space.
Here we have added some frequently asked questions about how to start a tech blog.
Is it worth starting a Tech blog?

Yes, Technology is one of the gold niches, because there are endless topics to cover, when you start a tech blog, you will never feel get out of ideas.

Is a Tech blog profitable?

Yes, It is, once you start getting a good amount of traffic, you can start earning through your blog with different methods.

How much time will it take to achieve good viewership?

It depends on person to person, you have good knowledge about blogging, and it will take less time to find a better topic, but if you just start first you have to understand various things.

How do you monetize a Tech Blog?

There are several ways like Adsense and affiliate programs that can help you make some money.

Can I get Free products from tech blogs?

Once you start getting good traffic, companies will start approaching you to promote their products, and all the products that companies provide will cost you free.
Our Opinion-
Conclusion: Does It Worth Start A Tech Blog?
On this page, we have shared complete steps to start a tech blog and how to make money from it.
Like every other blogger, you need to make sure that you are doing the right things. So it is vital for you to implement the strategies mentioned above and hopefully, you will get a good income from your blog.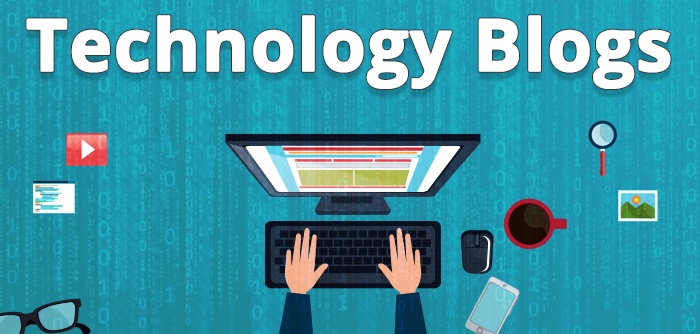 It is good to keep in mind that if you are not making any money from your blog then it might be a better idea to change your strategies because this will help in improving your blog.
Hopefully, the points mentioned above will improve your blogging activity and increase earnings through blogging.