25+ Best Broken Link Checker Tools & Online Dead Link Checker Tools 2023. Paid & Free Backlink Checker Tool to remove all bad links from your website. Broken Link Tools are Online, WordPress plugins, Chrome & Firefox extensions.
Discover the best-broken backlink checker tools to help improve your website's SEO and user experience. Find and fix broken links quickly and easily with our top picks.
Checking broken links on a website is very important, broken links can also impact negatively SEO.
So that is why here we have mentioned some best options that will help you to remove your broken links from the website.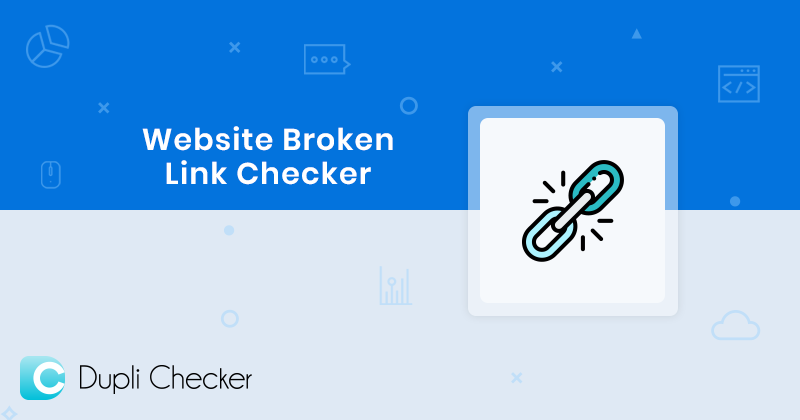 Are looking for tools that make your Broken Link Checking Easy??
If yes, then here we have made a list of 25+ broken link checker tools that can help you in identifying broken links on your website.
Let's Start!!
What are Broken Links?
Website broken links are those links that are linked to another web page for an external web page that is no more live. Admin the liquid web page no more exists on the website.
A broken link is also known as a dead link, rotten link, and broken hyper. The dead link checker tool helps you to scan and detect the date.
When we click on those links we get an error of 404 or something else.
Broken links can be inbound or outbound.
1. Encounter Broken Link
On our website, we have a link to a web page that is no more on our site and still, we have added this link in our blog post or website article then this link will be called an inbound broken link.
In what link across if we remove our page to change our page URL?

If you remove a page or change the URL of a page on your website, it's important to handle the redirection of the old URL to the new one.
This ensures that users who click on the old link or have bookmarked it will be automatically redirected to the new page without encountering a broken link.
2. Outbound broken links
If we have linked an external web page and that is no more then this link will call out got broken link.
Broken link 9 cures the same reason that we got on our website like removing the web page or changing the web page URL.
When a website includes outbound broken links, it means that the website is linking to external content that is no longer accessible or has been moved.
This can happen for various reasons, such as the external webpage being deleted, the URL structure being modified, or the external resource being relocated.
Why Links Get Broken-
Reason to Occure Broken Links on your Site:
Website broken links can be due to some reasons:
The webpage has been deleted
The web page link has changed and no 301 redirect
Page movenFrom website
ISP changed
Web Hosting Server Down
While adding links made some spelling error
We have mentioned this reason so if you are a website or Digital marketer then you should keep checking all your links that they are lives and working properly.
Because broken links also hurt your website SEO and it also gives a bad experience to our website visitor so we should try to remove all the broken links regularly.
Easy Way To Find Your Broken Links-
How to Find Website's Broken Links?
To find out your website broken links you can use about tools that we shared.
Some of us are paid or premium tools but they work great to find out broken links on your website.
So if you have a budget or want to invest in your online business you can go with the premium tool because We hear you also get some extra features like keyword research red tracking deep back neck analysis and much more.
But if you just want to find out your broken links then you can also use free Tools for free WordPress plugins to find out broken links online.
Some major reasons you need to know
Why Broken Links Are Bad For Your Website?
Having broken links on the website gives a bad experience to visitors and it also decreases your website authority because you are using now that links.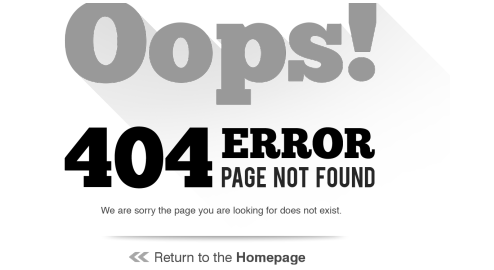 So so we can say badly broken links affect both visitor's experience and organic SEO also.
1. Poor Visitor Experience
When users visit our site and they click on a blank in the link page shows an error message there it down our reputation also so and users also didn't like our website and they bounce back.
So we should always keep only live links on our blog website.
2. Bad SEO Signal
Can we consider broken links for SEO purposes we can stay right with Google Chrome on our website and if they found some broken links they send a message to the index that that website has dead links and it down power rank and page authority also.
We can say broken links are affected so hard so we should always keep removing all broken links from our website using the above-broken link checker tools it is a simple and quick process to find out all your website broken links and there you can remove them manually from your pages or blog posts.
Get best SEO tool for your agency.
Easy Ways To Fix Your Broken Links-
Ways to Fix Website Broken Links:
To fix your broken links we have two ways:
Remove Broken Link
Update to New Link
Change to Correct Spelling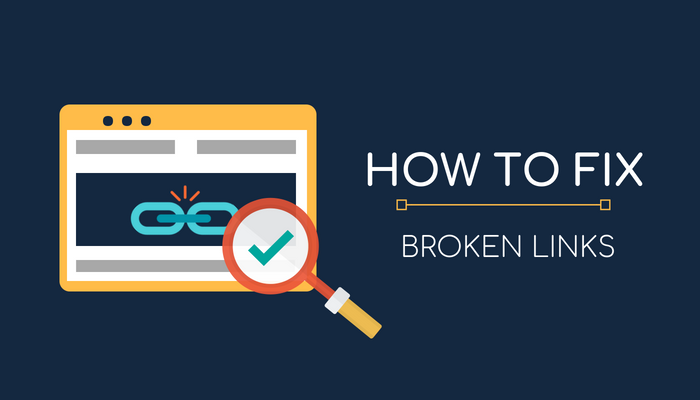 1. Remove the Broken Link
If we link an external web page and the page is not more then we can simply remove that page link.
And in the case of our website if we have a remove a webpage from our website and we know that we have linked this web page to many other web pages we can manually remove that removed page link.
2. Update to New Link
Sometimes after a time a broker or website owner change their blog post link, due to SEO reason or due to their different purpose for the same page.
So in that case, if we know that we want to like this web page and the link it changes your previous page and the new link is xyz.com when we can insert a new link to the new updated link.
And if it is on our website and we know that we are changing a web page URL then we can find out where we have visited this web page URL in other web pages can we manually change that URL to the done URL?
3. Change to Correct Spelling
Digital marketing world we use copy and paste for inserting a URL but somehow if you are typing for you are manually and you made some spelling mistakes.
Then later we can find out that broken link we can change the spelling in our life now we have a live link.
Choose The Best Tool For You-
12 Best Broken Backlink Checker Tools
Certainly! Here's a detailed list of the 12 best-broken backlink checker tools in a table format:
Ahrefs Broken Link Checker
All-in-one SEO Tool
Product
Specification
Photos
Videos
Ahrefs is a comprehensive solution for improving your search engine rankings. Plus, with excellent customer support and a user-friendly interface,
| | |
| --- | --- |
| Starting Price | $82/month |
| Free Trial | 7 Days Trial for $7 |
| Money Back | 48 Hours for Monthly Subscription |
| Expert | Best Tool for Professionals but It is Expensive. |
ahrefs is must buy a tool from an SEO perspective. This tool is very famous among online marketing professionals. It provides you with all the necessary data, that a broken link checker tool much have.
This tool is not only used for monitoring the quality of your website but also used for keyword research. Apart from this, you can also use this tool for competitor analysis.
They have a huge database, which they prefer to update on a daily basis. Hence, you should not worry about the accuracy of the information that they provide. They show the most current link data.
The best part is that it offers a seven-day free trial at a price of only $7. Hence you can look for the quality service that they offer and then make the decision of purchasing the tool.
Get More Idea About ahrefs:

ahrefs Pricing Plans – Get a Best ahrefs Plan and Check Total Cost
SEMrush Link Audit
A suite of Advance SEO tools
Product
Specification
Photos
Videos
SEMrush is a comprehensive and powerful digital marketing tool that provides a suite of features to help businesses optimize their online presence.
| | |
| --- | --- |
| Starting Price | $119.95/month |
| Free Trial | 14 Days |
| Money Back | 7 Days |
| Expert | Leading SEO Tool with Each Feature that you Need. |
It is my favorite tool for monitoring broken Backlinks and being a highly robust SEO tool, lots of love to use this tool.
SEMrush has many advanced features and also continuously adding more and more features. They have a collection of huge database, which they prefer to update on a daily basis.
Semrush broken link checker can monitor and it also helps you to analyze the backlink analysis and remove all the toxic, dead backlinks from your site.
In this tool, you can easily look for all the links, only do-follow links, and only no-follow links. And if you see any broken or bad link, then by clicking on the "plus sign", you can put it in disavow list.
In short, this tool allows you to monitor a good number of competitors' website at once and give you enough information about the quality of link that their website has, hence it is easy to identify broken backlink. And You can easily add your competitors, to the SEMrush dashboard.
SEMrush is available at a price of $99.95 per month. The best part is that it comes with 30 days of the free trial, so you can use this tool for 30 days for free, and if you like their service, you can purchase this tool.
Know More About SEMrush Pricing:
Site checker
Easy-to-use platform
It is a premium tool to expose broken links you just need to enter your domain name URL and it will investigate all the broken links.
Site checker is an in-one SEO tool, which also provides some free link checker services at a limit. We like this tool for most ON-Page SEO checks, It makes it easy to check On-Page health in just 1 click.
You can create your own project on SiteChecker PRO if you have a premium plan can then it will automatically create a report of broken links, and other website SEO monitoring.
Moz
Best for SEO analysis
It is also one of the favorite tools for many online marketing experts. The tool always fits in your expressions.
Moz claimed that their primary focus is to – " the data you need to do better link-building research, smarter content duration, and prospecting – in less time "
With this tool, you will not only analyze broken links but also grab some linking-building opportunities. The speed that Moz link explorer provide is just awesome.
Apart from the URL of the website, you can also look for the details like anchor text, DA ( domain authority), PA (page authority), and spam score.
Moz should be your first choice if you believe in quality, speed, and accuracy. The data that the mix provides is very easy to understand. It is the best tool if you have a premium account.
Neil Patel's backlink tool
Best for Power Backlinks tool
It is a new tool in the industry. It has a great number of awesome features that makes it a powerful SEO tool.
With their feature, you can easily track links and also of your competitors. It provides you with all the necessary details like the total number of links, the number of do-follow or no-follow links along with anchor text, and many more.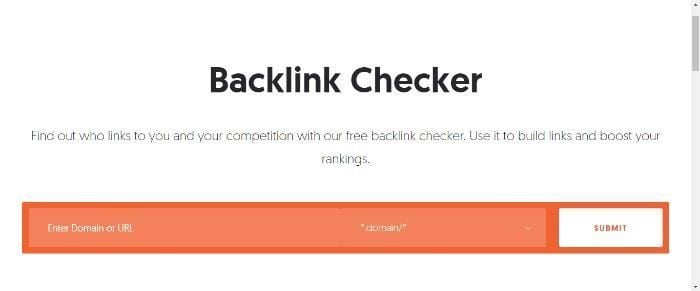 In order to use the tool, you must first visit their website, and then paste the link of your website in their search box, then you can look for all the links. With this method, you can also check the link of your competitors.
It is not just used to check broken links but is also used as a keyword research tool. You can also export the data of all the information, that you want to store in your files.
Monitor Link by Manage WP
Best for broken link checker
It is also one of the best platforms for broken Backlink analysis for the last 6 years. One can easily research for Backlink scenario of a website with the help of graphs and charts provided by this tool.
This tool contains all the necessary data which are needed to analyze the broken backlink. It ensures that not a single user won't go anywhere else for Backlink research. It also provides, a user-friendly dashboard, so that users can easily understand.
The best part of this tool is, they allow users to create disavow link and submit them to google.
The tool provides no free version. But It comes with a 30-day free trial, in which you can use a demo, by paying a small amount of money and if you are not satisfied with their service, you can easily claim your refund.
OpenLinkProfiler
Top backlink analysis tool
It is a free tool, which provides excellent as well as comprehensive data on Backlink analysis, which one can easily understand.
In order to use such a tool, first, you should go to their homepage, type your domain name and then click on "get Backlink data". It will give you a result of your searched domain name, within a second.
With this tool, you can easily get the data like type of Backlink, subdomains, link distribution, Backlink age, and much other valuable information from which, you can easily understand the Backlink profile.
It also offers you the feature of downloading the data of your link in different formats and saving it in your files for further use.
Screaming Frog
Best in advanced SEO site audit tool
Screaming frog is a website SEO tool that also detects the whole website to find out broken links.
It is both a premium and free tool you can check up to 500 links on its free plan so if your website is small and you want to check broken links when you can use screaming frog because it works very well for on-page SEO.
Screaming Frog offers a range of other features and functionalities beyond identifying broken links. It can help you with various SEO tasks, such as analyzing meta tags, page titles, internal linking, and much more.
CognitiveSEO Broken Link Analysis Tool
Best for Broken link Detection
In 2018, CognitiveSEO is a very trending tool as it helped more than 10000 SEO professionals and improved the ranking of more than 35000 websites. It is a much-advanced tool and provides a list of links for a particular website.
In this tool, you can use a feature like advanced filtration and analysis scope, to determine the profile of the backlink of a particular website.
In order to use this tool, you should first go on their website and enter the URL of the domain, and within a second, cognitiveSEO will prove you a data that is very accurate and trustworthy. It will do very rigorous research and Also apply its own customized methods to get the data.
One of the best features of this tool is the detection of unnatural or broken link which enable the user to identify any Spammy or broken link which can penalize their website.
Linkody Broken Link checker
Best in Broken link analysis
It is one of the great broken Backlink analysis tools, which helps you to identify the broken link on your website. It is an all-in-one Backlink monitoring tool. Which provides real-time data on any particular website.
Like all other link analysis tools, it provides you with Kuch data like page authority, domain authority, spam score, trust score and etc. Of a particular website.
This tool manages all the backlink activities of your website. It will notify you whenever you gain or lose any Backlinks. You can also untreated your Google Analytics with this tool, In order to experience and analyze links profoundly.
It also offers you a feature, with the help of which, you can easily download the data as a report in your computer's files.
Majestic
Best in Advanced SEO Uses
This tool claim to have the largest index database on this planet. It offers you a feature of " Backlink history checker " which gives you real-time data on a particular website.
Based on the topic, quality, language, and industry-based matrices. You can easily filter out the data.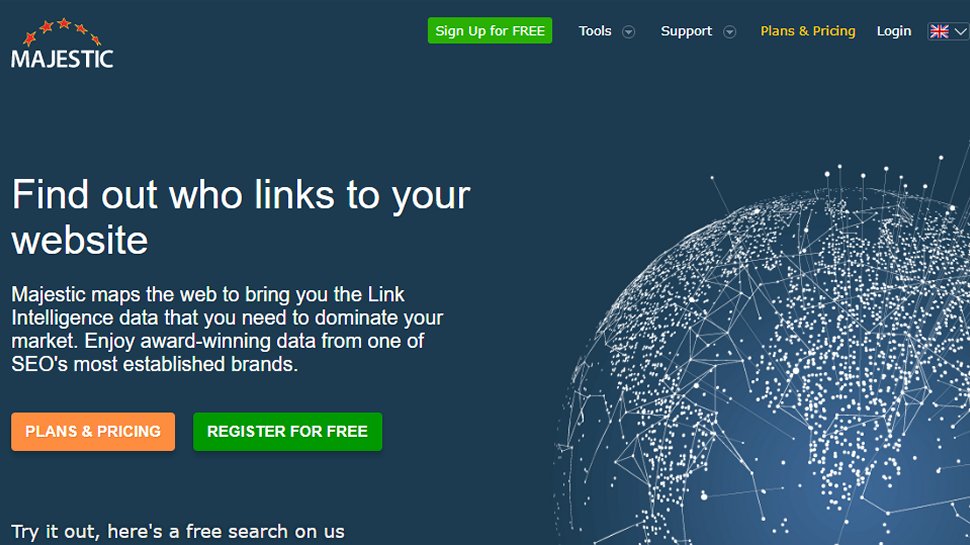 It gives you the freedom, to compare the link profiles of two different websites. but if you go with their premium plan, you can compare multiple websites simultaneously for determining the quality of the backlink.
Backlink Watch
Best for tracking rank
It is a free tool that provides all the necessary details of the link of any specific domain. In order to check for the broken link of any website, all you need to just enter the name of the domain and their website and click on "check the link"
The tool provides you with all the details for backings in a specified list format so that you can easily understand the interface.
In fact, the tool uses the database of Ahref to provide the best result to its users. Like all other link checker tools, in this tool, you will also get all the related information related to Backlinks like anchor text, outbound links, page rank, do-follow no-follow and etc.
This tool also provides you with some trending keywords With the help of which, you can easily rank your website.
This tool provides you with enough data as a free tool, but if you want to use some features except link checker, then it will redirect you to a premium tool like SEMrush, SpyGlass, etc.
Alexa
Best for website analysis
This tool is powered by one of the very famous e-com companies in the world, amazon. It is one of the leading digital marketing tools which provides a detailed analysis of any website.
If you want to grow your business online and want to convert a new audience, then with the help of features provided by Alexa, you can find, reach and pursue your audience.
Competitors' website analysis, keyword research, SEO analysis, and target audience analysis are some of the very great features provided by Alexa.
And yes, we can't say that it is only a Backlink analysis tool. But yes, We can say it is one tomorrow the beat Backlink analysis tool.
Info: Unfortunately, this Tool is no Longer Available
Although it is a paid tool, the best part is that it gives you a free trial window to test and experience Alexa for Backlink analysis.
Choose The Best Option For You-
14 Free Broken Link Checker Tools
Here are some best Free Broken Link Tools of 2023.
HexoMeter Broken Link Scanner
Best for overall SEO Optimization

Hexa meter 100 meter is an online website checking tool for different parameters line movies page analyzers broken links W3C validator SSL and uptime monitor.
It is a completely free tool with up to 3,000 URLs limit per domain and there is no limit on the number of websites you can scan unlimited website.
Site24*7 Broken Link Checker
Fastest deadline checker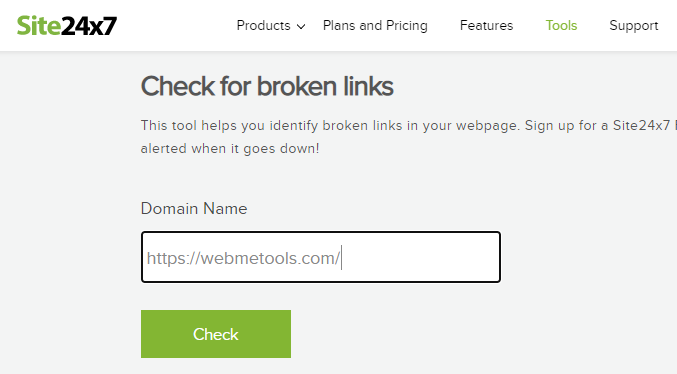 Site 24*7 is one Monitoring platform to track website uptime, monitor server status, and monitor applications and services.
It provides solutions to the company to monitor its services over clients. And users can also track their application uptime.
But along this, It also provides a Free Broken Link Checker and Redirection Checker tool, where you just need to enter your website URL. And it will track all the URL's status codes (300, 400, 500).
Dead Link Checker
Easy-to-use interface
It is another free online tool to check broken links, dead link checker rolls out every page and checks all the internal and external links, Reports broken links that are placed on our website.
It has two options the first is multi check where you can check multiple websites at the same time or we can say it is a bulk dead link checker tool and the second option is auto check where this tool checks your website broken links over a period of time and send us a report on email.
W3C Link Checker
Best in performance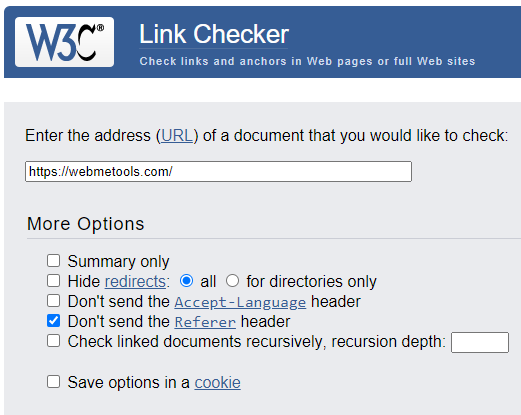 W3C tool is a very popular tool to find out whether your website architecture is correct or not. It can be for your website web pages not just on the front add even it also checks your website HTML markup, CSS, On-Site Structure, and Website loading, and the website is accessible on different devices.
So you can also use this online backlink checker tool to find out your website's broken links it is completely free and also a good tool to measure your all website blueprint.
Dr link checker
Best for features
This tool is only made to find out broken links.
Dr link checker tests your website all links internal and external. Dr. Link Checker also scans the SSL certificate and finds out the content that should be blacklisted.
This tool has a free and premium plan, but on its free plan, you can use 2 websites to check up to 1500 links.
If your website is a small site then 1500 all links are enough to find out your website broken links using this tool that is specially made for website broken links.
Google Search Console
Best for monitoring Google Search results
Google search console is a free website monitoring tool offered by officially Google. Where you can check your website impression, clicks, CTR, and positions for web pages and queries.
But it is much more than a website insight data tool, it also shows site links, site coverage, and page issues.
Live Google Analytics Google search console also provides some very useful data about your website and it is really a good tool to find out your website broken links.
Google search console also shows website errors in the coverage section, By its error codes, loading issue, indexing problems, and rich schema availability.
Broken Link Checker WordPress plugin
Best for quality control
WPMuDev has created a WordPress plugin to monitor and test all the external links and internal links of a website to find out broken or dead links.
This WordPress plugin helps you can find out bad or dead links and improve your User experience and the website SEO is your both.
This WordPress plugin works for not only dead links it also finds out missing images and redirects also. One of the best features of this plugin is it prevents search engines crawl your broken links This smart plugin automatically adds a no-follow tag on your broken links.
It is a very easy-to-use WordPress toxic link checker plugin where you can directly edit your broken links on the plugins page
Small SEO Tools
Best for tracking keywords
Small SEO tool multipurpose website SEO tool. Which provides different kinds of SEO tools free of cost. You can also check your broken links from this tool by simply entering your web pages or your website domain.
Although a broken links checker tool, a small SEO tool also provides a backlink analyzer tool, toxic backlinks tool, domain authority checker tool, and other SEO services, which are also helpful in SEO.
Know More About Small SEO Tools:

SmallSEOTools Review: Pros & Cons and much more
Broken Link Checker Chrome Extension
Best for broken link checker
It also created its Broken Link Checker Chrome extension tool which finds out about the broken links of a website when we click on the extension icon.
It shows the whole date for broken links and finds out the percentage of errors also it completes website pages and counts page-wise.
Firefox ADD-Ons for Checking Broken Links
Best for testing links
It is a Chrome extension by Balvin that finds out broken 404 links and all 300 links in a single click. This Tool Examine all current page link in the category with them in their error code.
This tool also has some good features like deep search here you can examine all the links of a webpage for a website, and you can also set some filters like a
Broken Link Checker
Best for dead links
Broken link checker tool website finds out your dead link on a website or blog. Scan all of your web pages free of cost. This tool works on internal and external links both.
This tool reports in 2 error codes for example 400 and 500 error codes. This online tool also had its software version.
LinkTiger
Best for quality features
Link Tiger is an online website dead link checker tool that has a 15-day free trial that you can avail of without any credit card.
The best feature of this website it is only made for searching and scanning broken links on a website, so it works well with all kinds of websites they're the founders' ambition to remove all the dead and backlinks from the web.
LinkTiger website has some paid plans which start from $10 per month where it scans 1000 links weekly.
SEOReviewTools
Best Free Tools
Like small SEO tools website SEO Review Tool also provides multiple free website SEO tools. You can audit your website here you can also find keyword research, track ranks, etc.
Small reviews of the website also allow you to audit your website links or broken links using its online broken link checker tool. It works for a broken link-building strategy which removes node existing web pages from the website.
DubBot
Best for SEO practices
DubBot is a premium broken link checker tool. This tool scans all of your inbound and outbound links at the same time and finds out dead links before your visitors do. So we can say it's an Inbound link checker and an outbound link checker.
Removing broken links from the website gives a signal to search engines. Your users also get the right information and visit your Desired web pages.
Click to Checkout Best One For You:

15 Best AI Story Generators for Story in 2023
Conclusion-
Best Online Broken Link Checker Tools 2023
There are tons of reasons, why you should use a good link checker tool. link is the key factor in order to rank high in Google search results.
In fact, according to research, many great SEO websites all around the world believe that links are one of the top 3 ranking factors of Google or any other search engine.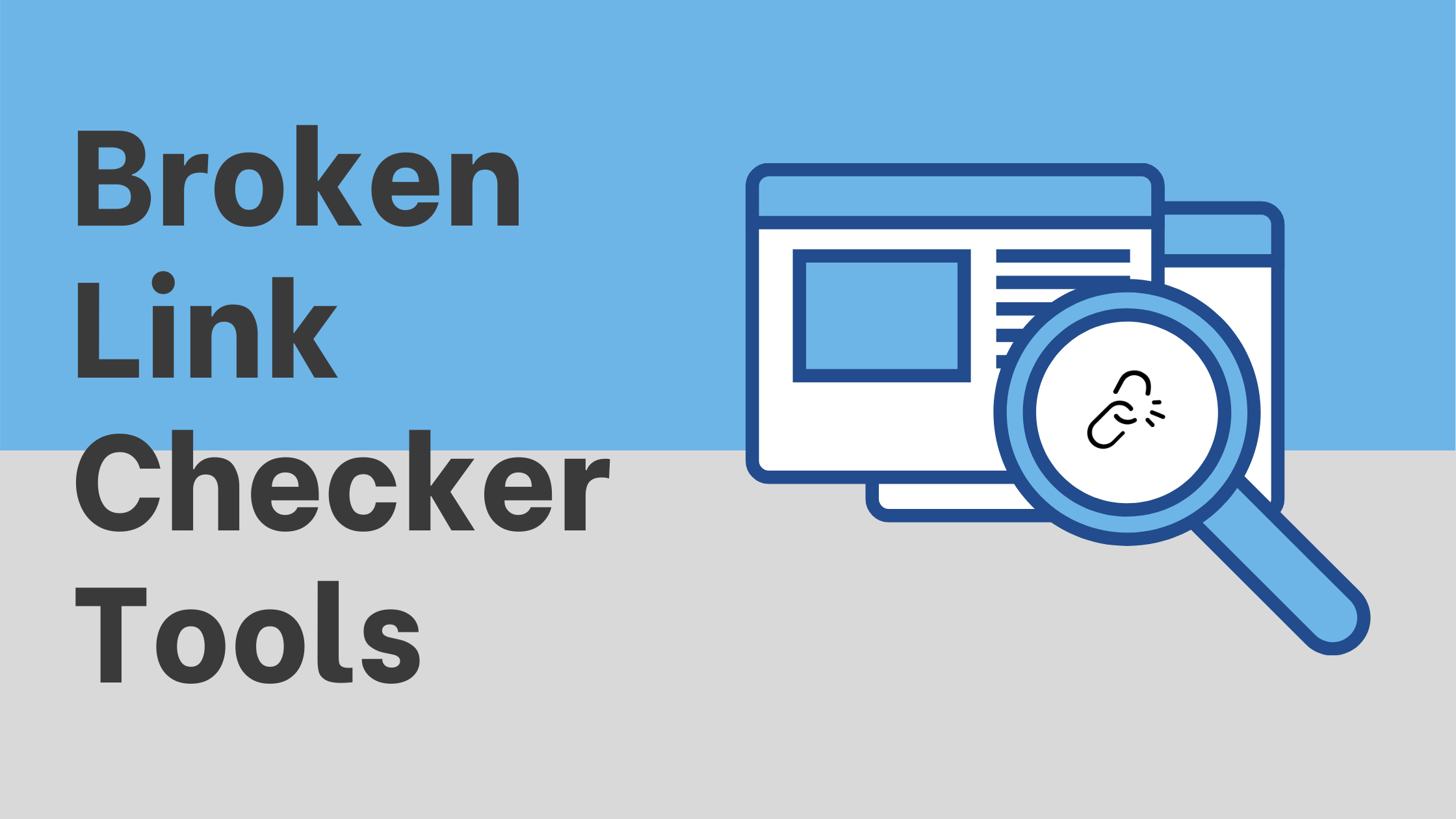 After analyzing approx 1 million Google search results, Brian Dean of a very famous website, Backlinko, conclude that pages with the highest numbers of links tend to rank higher on Google Search results.
Link checker tools help you to analyze the quality or broken links on your site. And hence, you can improve it, if something goes wrong. When it comes to building links, it is worth monitoring the quality of the link first.
At the end of this post, we just want to say that we have mentioned all the details that will help you to choose the best Broken Link Checker for you.
Check this out:
Here is some more information about checking website broken links.
How to find broken links on the WordPress website?

To check the WordPress website's broken links you can use the WordPress plugin, online broken link checker tool, or any premium SEO tool.

How do check broken links on the website?

There are lots of tools to check broken links on a website like dead link checker, dead link checker, Semrush, Ahref, and Site24*7. We have listed 25 + best-broken link checker tools that will help you to find out all the broken links on your website.

What are dead links on the website?

Dealings are those links that are right currently not live, either their webpage has been removed or their URL has changed.

How to remove broken links?

To remove your website broken links visit pages that have broken links and manually remove them or updated them.

Why remove broken links from the website?

When your users click on broken links they get a bad experience and bounce back to the SERP again. Which increases your bounce rate. Case of Google crawling it also sends Google a bad signal which decreases our website rank.

Which is the best-broken links scanner?

Mostly Premium for paid is your tools are best-broken links can like Semrush, Ahref, and site scanner. You can also use some free broken links which are also good.

How do broken links affect website SEO?

Broken links send Google a signal that that webpage has some bad dead links that mean your web page has been not updated for a long, indirectly it affects your on-page website SEO.

How to check bulk broken links?

To find out bulk broken links you can use any above tools they all of our website web pages and in bulk and find out broken or dead links.

What are the types of Broken links?

We can diversify broken links into 400 links which means either web pages 300 links which are redirected links and 500 links which mains and internal server errors.