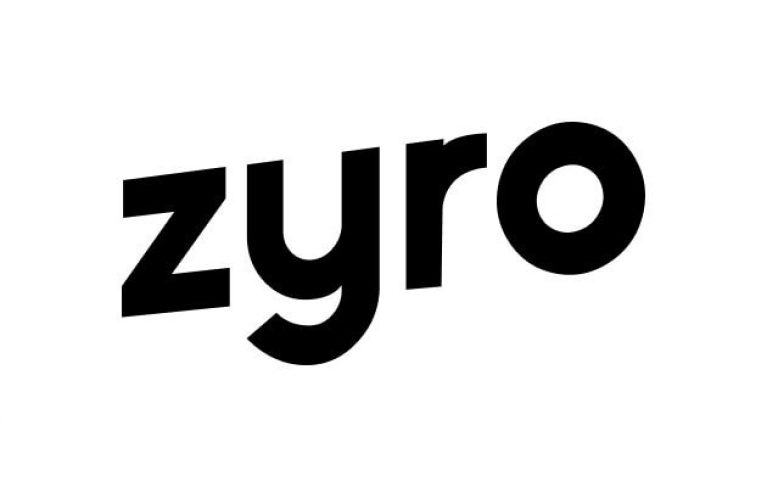 PROS:
Free Domain
Free Web Hosting
Blogging & SEO Tools
Eady to use Templates
ECommerce Ready
30-Days Money Back
Before reviewing any website builder, first, we need to know about what actually is a website builder?
So, a website builder is basically a DIY tool that allows you to build a website.
They only use pre-made templates, without having to design them and without manual code editing.
A good point is that they provide you with a variety of different design templates, hence you can easily choose the one which is best suited for you.
One more good advantage is that you can get your website by sitting in your home too. There are many online website builder programs or tools that offer their service online.
One such good website builder is ' ZYRO BUILDER'.
Zyro is one of the best website builders that allows you to create a beautiful and creative website in under an hour.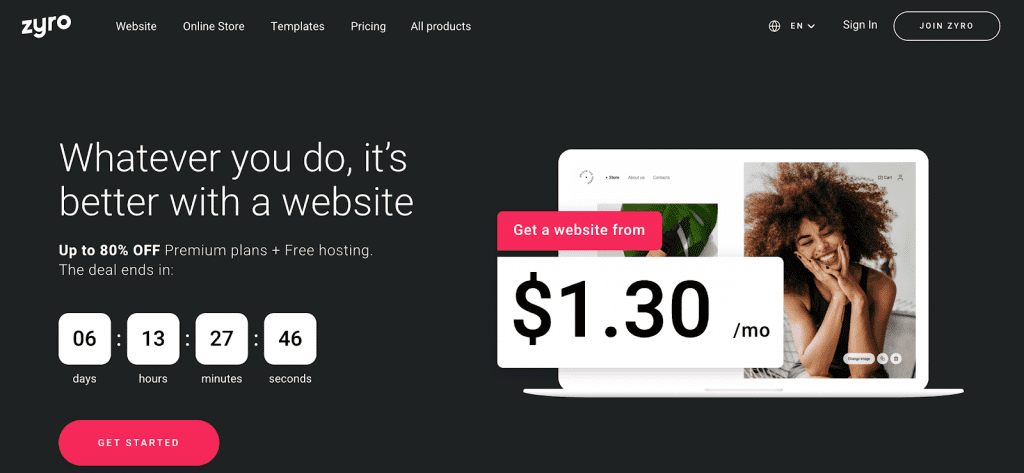 CEO: Giedrius Zakaitis
Founded year: 2019
Headquarters: Kaunas, Lithuania
Area served: Worldwide
Industry: Website Building, Artificial Intelligence Software
It has an excellent interface and many unique and creative designed templates. It gives you a lot of control to manage how your website looks and functions.
It provides you with a variety of tools at a cheap price.
It is a good website for you if you're looking for affordable plans and unique content.
You don't need to worry if you don't have coding or design skills. The builders will do all the hard work for you.
Zyro Builder Features
No coding necessary
Artificial Intelligence (AI)
Free Trial Service
24*7 Customer Support
Professional Templates
Brilliant Blogging Tools
Works on every device
Easy to use
Pre-built Templates
Suitable for E-Commerce
No commission on e-commerce plans.
30 Days money back guarantee
Zyro builder has everything you need to start, manage and grow your business online without even taking a single amount of your profit.
The templates on Zyro are made with professional website features that make it easier to find your website everywhere on the Internet.
Zyro is generally for those users who are really new to website design even if they have no experience in coding and designing skills.
So, we took a close review of Zyro Builder and found various points that will help you to understand each and every feature of it. And, you will surely love all its features.
Have a look at the following features mentioned below –
1. Zyro builder is Easy to use
Everyone needs a simple and user-friendly interface to build their website, that doesn't require a high knowledge or a PhD degree.
Zyro provides a simple and interactive platform for users by helping them in everything. They don't even ask for your experience.
The very specific goal of Zyro is to let beginners easily build highly flexible sites.
2. Build E-Commerce Site with Zyro
Apart from building websites, Zyro also provides a platform for E-Commerce as well.
Those who want to build online stores can also use Zyro for growing their business.
E-commerce plans are too cheap, you can easily afford them and set up your online store.
3. Provides Additional Tools
Zyro also provides additional tools to users that add more value to Zyro and help the website owners.
There are many additional tools like- AI Heatmap that let the users know about the focus points by analyzing the image, AI Writer which generates instant SEO friendly text, and Logo Maker.
And the good thing is that Zyro provides all these tools in a single package.
4. 100s of Templates & Themes
Zyro has high-quality, professional-looking templates that are attractive and unique.
High-quality templates help you to make a first strong impression on your audience. Zyro provides you with a pool of ready-made templates to give you a general idea.
You can make your own templates as well.
5. Watertight Security
As watermarks are used to protect content and to claim ownership of an asset.
This website provides you with watertight security, protected by SSL security, keeping you and your customers safe.
6. Customize Everything
You can customize everything here just by selecting the drag and drop tool and style your website as you want.
You can also add the links of your social media profiles in a stylish way.
You can also add a map to your page so that your audience can find you in real life.
While you can use Zyro for free use only, it doesn't provide you with many features.
You have to choose a plan if you want unlimited access to templates, certain features, and no Ads in between.
Zyro also provides you with a 30-day money-back guarantee and free hosting with every Zyro plan.
There are four plans that Zyro builder offers to its users. It makes your website accessible to a larger number of clients.
So. Below we're discussing some features of all the plans which will help you to choose the suitable plan for you.
| | | | | |
| --- | --- | --- | --- | --- |
| Features/Plans | Basic | Unleashed | E-Commerce | E-Commerce plus |
| Bandwidth | 3 GB | Unlimited | Unlimited | Unlimited |
| Storage | 1 GB | Unlimited | Unlimited | Unlimited |
| Zyro Ads | No | No | No | No |
| SSL | Yes | Yes | Yes | Yes |
| Free Domain | No | Yes | Yes | Yes |
| Online Payments | – | – | Yes | Yes |
| Price | $2.90/mo | $3.90/mo | $8.90/mo | $9.90/mo |
If you are not sure which plan you can choose, the Zyro pricing guide will help you to choose the perfect plan accordingly.
Zyro's plans include two main segments- a normal one for websites and another one for E-commerce.
There are three regular plans that include Free, Basic, and Unleashed
Two plans for E-commerce are available one is E-commerce and another is E-commerce plus that makes your online marketing perfect indeed.
All of the plans consist of many good features, but Zyro mostly urges its users to buy at least the basic plan, which is of the lowest price i.e, $2.90/month.
The more expensive plan you choose, the more benefit will come to you as it allows unlimited features and provides a large audience to you, and also allows you to sell on social media platforms too.
Zyro also enables an SSL Secure Payment in which your information is protected by the most advanced data encrypted technology.
There are various types of payment options available here to make your payment safe and secure.
Paypal and Stripe are the most popular payment methods available here.
PROS AND CONS
Like the coin has two sides- head and tail, Everything has some pros and cons too.
Let's discuss the pros of Zyro Website builder –
Zyro is simple to use-
Zyro is really one of the easiest and simplest sites to build up a website, to sell products and even for blogs too.
They eliminate the need for coding and other technical skills.
You can start building a beautiful website immediately.
Zyro provides a free trial-
This is one of the greatest advantages of using Zyro, you can use the free trial as long as you want.
And this is sure that you will really love all it's features and tools in your free trial.
Pre-built Templates-
Templates encourage your efficiency and your chance to attract a greater audience.
You can see a great variety of templates here, which are pre-built, if you want them you can use the same and you can also edit it and make it more attractive with the help of various tools.
Let's discuss the cons too-
Limited Support
The first disadvantage is that Zyro provides only limited support to its users.
The inexperienced users, if contact them through chat or by mail, they get a reply too late. So, it became very difficult for them to wait half a day for online support.
Slightly Buggy
They are daily upgrading new features but sometimes you may feel disappointed with the bugs.
Sometimes you won't be able to upload any image or text, it won't get uploaded on the first try, you have to try again, and then it will successfully upload on your second try.
FAQs – Zyro Builder Review
1. Is Zyro free?
Yes, you can use it for free too but there are only limited resources available and it comes with lots of ads.
2. Can I use Zyro even though I have no knowledge about coding?
Yes, you can easily use Zyro, there is no coding or any other skills required. It is the best app for beginners like you. I prefer you to use the Zyro builder.
3. What payment methods does Zyro provide?
You can easily pay through debit cards, credit cards, including Visa, Master cards etc. you can also pay through Paypal
| | |
| --- | --- |
| Type | Website & Store Builder |
| Starting Price | $2.90/month |
| Money Back | 30 Days |
| Verdict | Easy to Build from Scratch |