Latest and Updated WebMeTools Stats
10/8/2022 Update
Will update this old data soon.
Get know about Content.
WMT Products/Posts:
Total Listed Tools/Product – 102
Total Posts about Tools – 272
Total Blog Posts – 25
Analytics & Search Console Data:
Real-Time Data of WMT:
Last Month (May,2021) Google Analytics Data:
Users – 13,088
Top Country – USA, India & UK
Page Views – 30,389
Search Console data will Add soon here…
What SEO Tools(SEMRush, Ahrefs & Moz) Says about Us:
Our SEO Growth: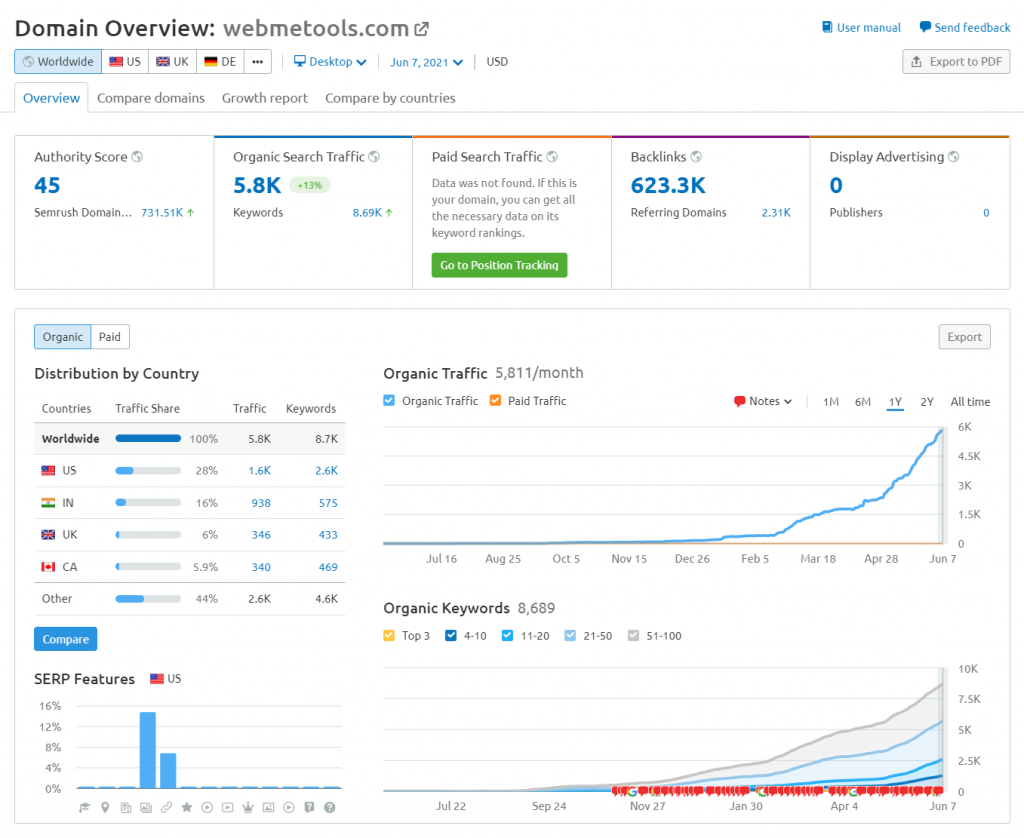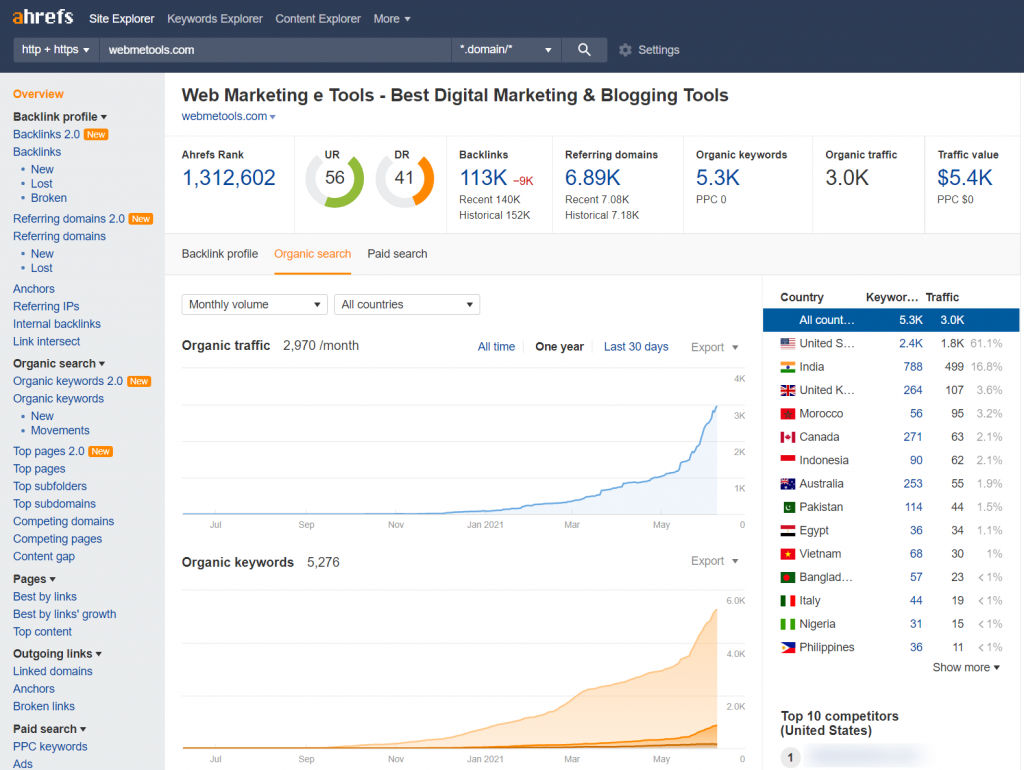 Quora Profile
With AVG. 18K views, we have total 70K+ views on Quora.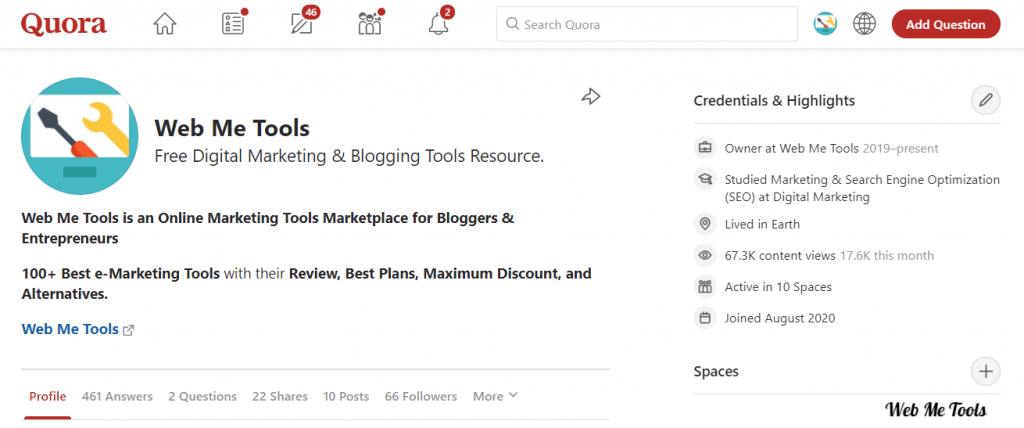 Let's Make a Win-Win Deal.
Become Web Me Tools Partners
Benefits for our Partners:
More Visitors & Sales
Promotion in Social Media
Promote over their Competitors
Email Promotion
Listing on Partners Page
Promotion in Top Traffic Pages
Contact us – webmetools@gmail.com