Kontent Machine create new content on keywords & topic.
PROS:
7+ SEO tools included
Money-back guarantee
Simple to use
Affordable price
Unique article builder
CONS:
No trial option
No updates
In this article, we've shared another Best Article Spinner Tool, Kontent Machine Review. In this product review, you'll get to know about Kontent Machine Review, its Features, and Plans.
Let's start the Review of the Kontent Machine.
Everything is evolving in this world, even content marketing too. If you think that writing content is a tedious task or else if you don't have time to write content.
Don't worry there are many content generation sites and software available in the market which may help you to automate the work. For manually writing blog posts for personal use or the clients, it takes a lot of time and after writing the content you should also follow some link-building strategies.
The name of the Tool is Kontent Machine.
Kontent Machine creates new human-readable and indexable content in just one click.
The generated article also includes images, videos, or links as it has listed in the article directory. So, the main purpose of using this tool is to generate unique content that helps to drive more traffic to the site and further improve your brand authority and also sales.
At Kontent Machine Review, we'll know about its Features, Price, and how to use this amazing tool.
After writing the content, if it fails to meet the conditions of search engines, the page does not get indexed. It simply means that the content you have written will not appear in the search engines.
Thus, the solution for this is the content generator software. When you put the relevant keywords of your niche in the search bar in the software, it automatically generates the articles with the help of search engines.
So, the software will visit each article directory that has been listed in search engines, and based on the keywords you have inserted in the search bar in the software, it searches for similar articles and delivers it for you.
Quick Overview –
About Kontent Machine?
Kontent Machine is software that helps you to automate the work of writing content i.e. it generates unique articles based on your niche. After that, you can use that generated content for your blogs or website, plus, it also helps in link-building strategy to improve your website rankings and publish it into the site.
Overview of Kontent Machine Review
Tool: Content Creator
Plans: 2 Plans
Starting Price: $37/mo
What is Kontent Machine
Kontent Machine is great software as it works with most of the popular link-building tools out there in the market, and due to this, the software has become successful and popular for backlink strategies.
Moreover, you can use this software to generate an article for backlinking campaigns. The content which has been created by this software will help you to publish on your blog networks or for Web 2.0 properties.
Explore more about this, In this Kontent Machine Review.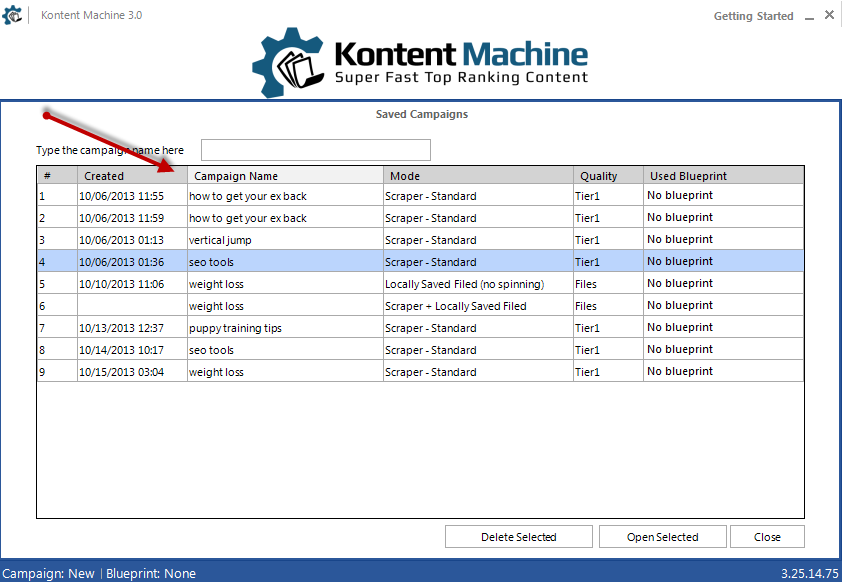 As every article might contain some links which will then lead back to your site. As we have already discussed that this software will visit every article directory listed in search engines and generate unique content by scraping articles online.
As you can spin or rewrite the article but the Kontent machine may help you to create unique content so that the search engines cannot find any plagiarism in it. To make it more unique, the software also scraps the article videos, images, and links so that it matches the conditions of the search engines.
The software which indicates that it generates unique content including images, links, or videos might seem like hype. Let us discuss below the features of the Kontent Machine and how it works and much more.
Kontent Machine Key Features
It has the following features:
7+ SEO tools included
Unique article builder
Cloud Campaigns
Helpful for link building
Content for all Tiers
Simple to use
Money-back guarantee
Kontent Machine All Features
Know Their Features –
Kontent Machine Features Highlights
Kontent Machine is a tool for SEO specialists that spins and scraps the article from the internet and then the tool will bunch the articles in such a manner that it meets the terms and conditions of search engines and provides you with a unique and free-from-plagiarism article.
Kontent Machine Features Many users will use this software to save time and help them with great content.
The working of this software is pretty simple, just you have to enter your keywords and then the software may look out for alternative articles from the search engines, spin it and deliver it to you.
There is various software available in the market but this one may help you with its unique feature. That's why many users may recommend using Kontent machine software.
#1. Unique article-getter tool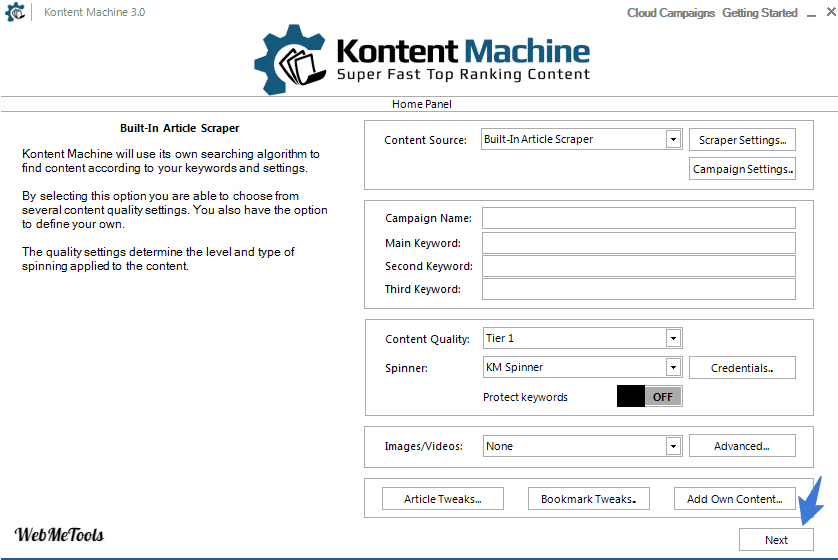 It is a built-in tool that is very useful as you can get the niche-relevant unspun article and you can later plan it. Firstly, you should enter the keywords related to your niche in the box and then you can choose the article directories you would prefer the scraper to use and after spinning the article you can save the spun article to your respective folder.
If you are truly looking out for a niche-specific article, we will recommend selecting some scraping options like title scraping only, search in titles or search in body, No duplicates, minimum or maximum word count to 300 to 2000, and much more.
Coming to the output options in the tool we will recommend you check the option of 'include the title in the file' as SEO mainly focuses on the title part of the article to get the purport of the article.
#2. Ideally placed links

There are four types of links in Kontent Machine:
1. Contextual Links. As the name suggests, Kontent Machine will hyperlink your keywords in the articles in such a way that they will not break the content flow (unless you change the keyword, of course).
2. Article Body Links. These are separated pieces of anchor text. You can place them either between paragraphs or set them to mimic contextual links. What this means is that they will be inserted into sentences.
3. Resource Box Links. These are the links in the resource boxes or "about me" snippets.
4. Activate Image Links. If you enable them, Kontent Machine will hyperlink the images in the articles.
Contextual links define as the links that have placed in the body of the content. If you need a clear description of a particular word or topic you may click on that link or the word to know about the in-depth subject in detail. So, the Kontent Machine may also help you to solve this task.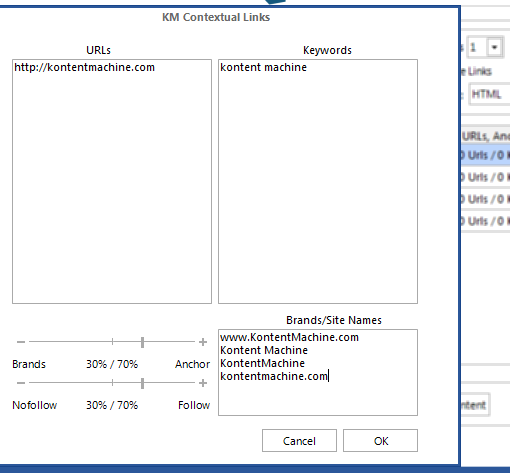 This Contextual link-building also plays an important role in terms of SEO. The software will help you to put the links in the accurate spots by the most relevant content. It should be a highlight of Kontent Machine Review content.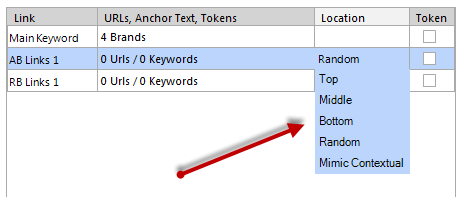 It places the links in such a manner to make sure there are no marks that search engines can track. Kontent Machine will also submit links to thirty-party sites and also supports resource box links, custom tokens, and naked URLs.
#3. Bulk Spinning
It is a very helpful feature of the Kontent Machine for users if they have content that has partly spun and required a high level of spinning. This tool will help you to upload the partly spun article, add some relevant keywords, and then click on the spinner. Later, it will do the job automatically for you.
The main thing here is to check the box titled 'The first line is the title if the box is not checked the tool may not focus on the first line with the title while spinning, further, it again may lead to the partly spun article.
After this process, you will jump to the next step where you will find options like article body links, contextual links, etc. It is based on your requirement to choose the preferred options. And at last, select the desired output option to get the spun article.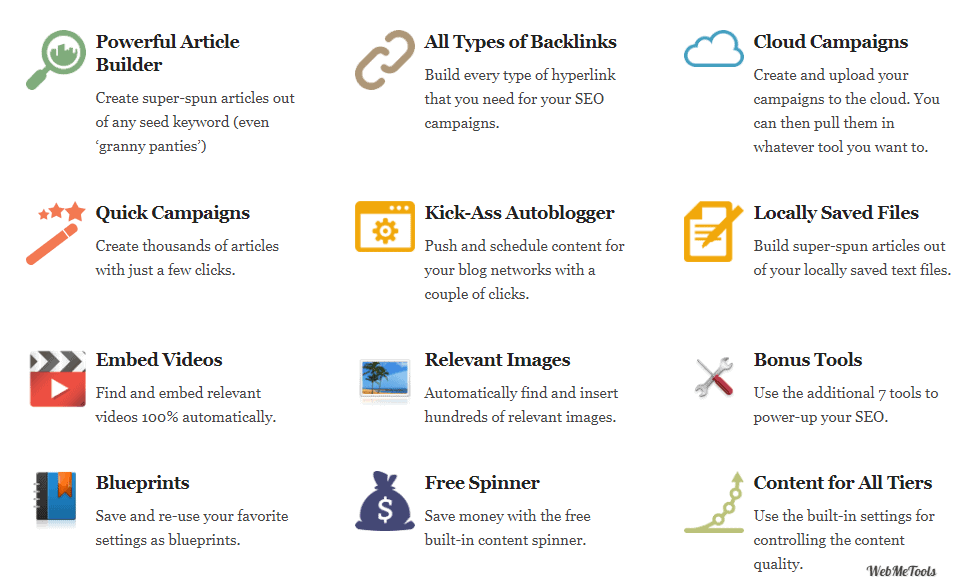 #4. Only Word Spinner
It states that only a small portion of the content is required to spin not the entire article. Many users may check the plagiarism for the article, but sometimes only a small portion of articles or words will come under plagiarism, not the complete article.
So, it means that this tool may also help you with small tasks for your daily work.
For this, you have to follow some process for the small part of the article to spin. You can upload the sole part of that article and should click on the play button to spin the article.
You can later clear the content by using the recycle bin button. And at last you will get the spun article completely again which is free from plagiarism.
#5. About me and Publish files tool
It simply implies that if you need links in the about me content page or not and it does not even need an image. Just select the type of spinner, choose several variations, and then let it take some time to spin. And as the result will display in the text area, simply copy it and paste it in your section.
Coming to the Publish files tool, it implies that many tools are especially useful for the private blog network enthusiasts. Just you need to drag and drop into the Kontent machine and then find the title, select the tags you require, and then it's time to schedule your posts for nice and gradual blogging.
Later, it is up to you to select which blog accounts you need to post and also make the schedule of the posts and let it leave. It's now up to the tool.
#6. Bookmarking tool
Kontent machine has also provided you with an option of the bookmarking tool, as it helps the tool to be used for social marketing campaigns. As it will generate unique and highly spun bookmarks for the campaigns.
You can split the bookmark tags into single words.
You can define how many tags per bookmark you would like.
You can set the maximum characters for tags (combined) per bookmark.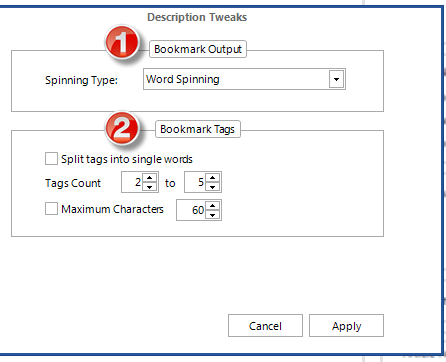 It is very much easy to use this feature, as simply you just need to insert or add the keywords into the left-hand side of the tool and then configure the spinner or scrapper to get the expected results.
In the format of output, it will result in the bookmarks as per the number of each keyword. It is simple enough to use this amazing feature.
#7. Simple to Use
The Kontent Machine is easy and convenient to use. Here, it is a simple process for generating unique content online. You can create your content templates here, it simply implies that you can export the article generated by this tool in any format you require. It is the most important feature of this tool.
It also has some predefined templates for users who can't create their templates and of the predefined ones has the most popular tools like TurboRanker, SEnuke, Magic Submitter, and much more.
It does not matter which internet marketing tool you are using right now, but Kontent Machine has all the advanced features and all the solutions at hand.
#8. Insert Images & Video
With the help of Kontent Machine, you can also add Images & Videos to your new campaign.

Clicking on it will show you the window where you can tweak the default settings.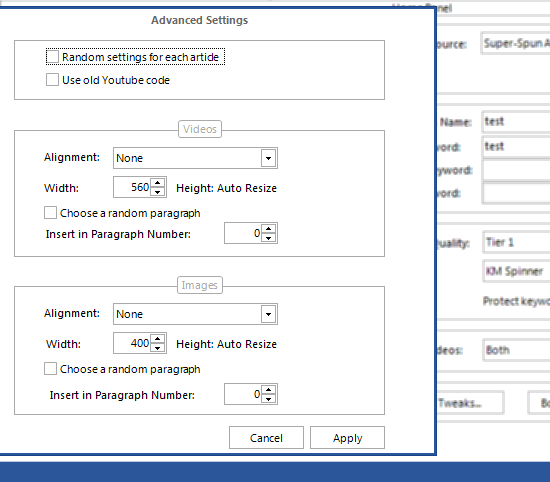 In this setting window, you can completely customize your media files and their position in the article. Also, set the Alignment and position inside the content.
Kontent Machine Plans and Pricing: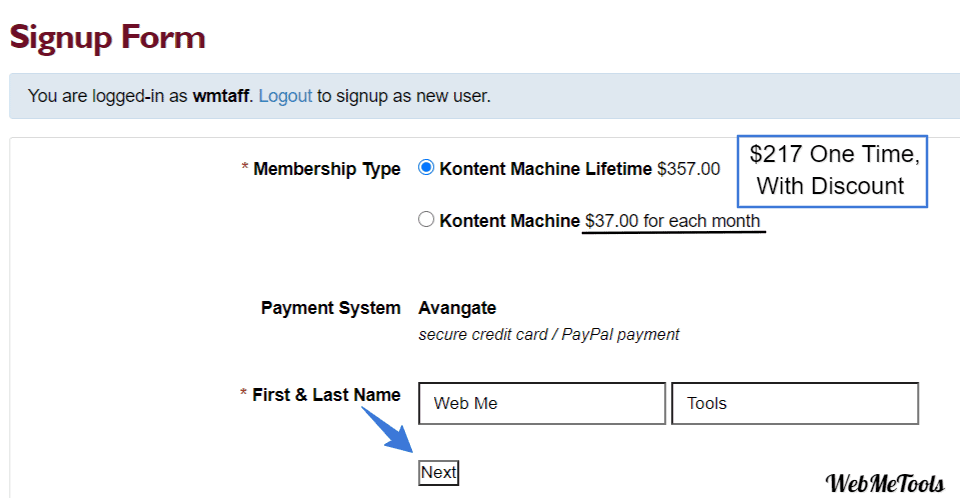 Kontent Machine offers two plans i.e. Monthly plan and a Lifetime plan. It offers a monthly plan for $37 and a lifetime plan for $357. Both plans are good for article spinning but in the case of the monthly plan you need to spend $37 every month in the case of a lifetime plan, it is good to buy all at once.
Kontent Machine Plans:
Monthly – $37
Lifetime – $217 ($357 Without Discount)
Get 40% Discount on Kontent Machine:
Here We're sharing a method using this you can get a 40% Discount on Kontent Machine and Save $140.
Content Egg is not installed on your site
Steps to Buy Kontent Machine with 40% Discount:
Visit the Kontent Machine site
You'll see an Offer Box there.
Enter your Email Address
Click on 'Save $140 today
It will show you another pricing page with a $217 Lifetime Plan
Select a Plan Monthly($37) or One Time($217)
Enter Your Name, Email, and Password.
Then click on Next
Make your Payments in your Local Currency with Avangate Payments.
Click on Place order
In case you purchase now, you will get a 40% discount i.e. nearly you can save up to $140. It is simple, just you need to enter your mail id in the form and click on save up to $140.
Then pay the price and get the software. The main benefit here is that you can get a 30 days money-back guarantee support.
Kontent Machine One Time Price is just 6 Months' cost of its Monthly Plan.
$217/$37=5.86 months
So our suggestion is if you really need content for multiple sites or PBN, Get their One Time Plan($217).
FAQs –
Some Queries Related To Kontent Machine
Get more ideas about Kontent Machine Review, using the below FAQs.
Can I use Kontent Machine for my blog?

Yes. You can use this tool for your blogs or website to publish content.

Can I get a money-back guarantee?

Yes. You can use this tool for 1 month and if you are not satisfied with it. You can get your money back by simply sending out an email to their customer support.

What are the system requirements for the Kontent Machine?

As it is a desktop application, you must have a .NET framework and Windows OS.
Our Opinion –
Final Verdict – Kontent Machine Review
Kontent Machine is very simple to use and it is incomparable. It is one of the best software which helps you to generate unique content that can save you time and effort.
In this Kontent Machine Review, we saw how it works and what unique features doe it has. It is for the ones who cannot write the articles on their own or do not have time to write, this tool may help you out in all aspects.
Not only do you get SEO-generated content but also you can use this tool for link-building strategies which is a plus point for the users.
This tool has a reasonable cost so anyone can buy this tool and get unique content for their websites. At last, it is good software for small businesses and it generates the article depending on the search engine conditions.
Specification:
Kontent Machine
| | |
| --- | --- |
| Category | Content Creator Tool |
| Price | Monthly – $37, Lifetime – $217 |
| Key Features | Super-spun Articles, Backlinks, Images 7 Bonus Tool |
| Verdict | Amazing tool for creating content. |
2 reviews for
Kontent Machine