In today's digital age, social media has become an essential tool for businesses to promote their websites and engage with their audiences. However, not all businesses know how to use social media to their advantage. Today we will focus on different strategies and understand how to promote your website using social media templates.
Define Your Target Audience and Choose the Right Platforms
Picture – social-media-4
In its simplest form, a target audience is a demographic that is most inclined to find value in your goods or services. These individuals typically have something in common.
For example, let us take a look at Visme. A community of designers takes advantage of Visme as a design tool. Then, the market may also be divided based on the tool's usage. Teachers are the target demographics too since they may use the service to make infographics or posters. Social marketers, who produce appealing pictures for their brand's social media and digital campaigns, are another significant part of users. In this case, they can always use ready-made social media templates.
Why is it crucial to identify a target audience to build a website marketing strategy? Several advantages of marketing to a specific audience include the following aspects.
It is possible to use your advertising budget more wisely.
You are aware of the social media channels to concentrate on.
It is possible to create a message that connects with both present and future consumers. As a result, it will be easier to win their respect and loyalty.
Now that you are aware of the benefits of defining your target audience, it is time to understand who it includes. These questions will assist you with this stage.
1. Who are your current customers? 
Keep track of those who like and comment on your posts and who follow you on social media. Who views, discusses, and shares your content? Search for shared traits like age, location, language, and interests. Next, utilize that demographic data to target people who have your interests but have not yet become followers of your business.
2. What sort of material are they seeking, and why? 
You may understand your target demographic better by being aware of the information that they seek and with which they engage. You will also be capable of reaching them on social media by determining their requirements.
Consumers follow companies on social media for a variety of reasons. Hence, you will need to change your social media content approach. Consumers want companies to utilize social media to facilitate connections between individuals for the following top four reasons:
Meet others who share your interests;
Meet others who are not like them;
Get unique skills;
Create a community.
3. Where do they get the desired information?
Which social media sites does your target audience use most frequently? By answering this question you can determine where to concentrate your marketing efforts. For example, if the bulk of your customer base is more engaged on Instagram, it is not reasonable to start a Twitter campaign. Your content strategy will be defined by your awareness of the needs and favorite platforms of your target audience.
4. What are they discussing? 
What preferences does your core audience have? What difficulties do they face, and what answers do they seek? What do they have to say about your company or your goods? Your understanding of their main problems and preferences will improve if you know the answers to all these questions.
5. Who can they rely on? 
While establishing a connection with your readers, credibility is crucial. Consider your online behavior. Which brands do you trust? Do internet reviews influence your purchasing choices?
Consider how your company manages its image as well. Do you reply to every communication that comes in or social media mentions? Establishing trust, keeping consumers, and gaining new followers all depend on being proactive.
Create High-Quality Content That Resonates with Your Audience
Picture – social-media-6
1. Short videos
The ability of short videos to summarize and communicate information in under one minute makes them the most appealing format. In addition to this, the duration makes it excellent for social media and more viral.
An audience that is more occupied than ever is watching you. Consumers want quick and exciting material they can consume while being on the go and feel satisfied right away. Hence, a 20-minute film looks unnecessary when a one-minute video can suffice as well.
The success of TikTok videos, Instagram Reels, and YouTube Shorts shows how successful short-form videos can be. Both TikTok and Instagram provide a number of free tools for making short films. You may use photos, add some music, and filters, and keep up with current social media trends. Furthermore, it is possible to use native ad campaigns to advertise your content. Despite being a more recent addition to YouTube, YouTube Shorts have amassed 15 billion daily views worldwide.
2. Images
Images are the second most valued form of material. Static visuals are quickly absorbed and enjoyed. Users on social networks form instant impressions of your brand based on the colors, layout, message, and other elements.
Images are the form of website promotion ideas that many users consider to be the most engaging in their newsfeeds. A massive number of people would prefer to view a picture over reading a thousand words. These days, mobile devices come with high-quality cameras, and you can download numerous free editing tools. It means that social media marketers do not need to use a lot of assets to produce engaging photos for their content plan.
Platforms like Instagram and Pinterest are ideally suited for photos. Some social networking sites provide special benefits for working your pictures, such as filters, effects, and editing. There are also multiple social media templates.
3. Live streaming
Businesses now consider client engagement in real-time differently thanks to continuous digitalization. With 152.5 million live video watchers in 2020, live video emerged as the champion during the pandemic.
Live video is the form of social media material that 37% of users find most exciting. Businesses and creators may use it to live team discussions, webinars, Q&A sessions, and other virtual events. Live videos also provide viewers an opportunity to respond in real-time, in contrast to text or photo uploads where you have to patiently await a reply.
Although different websites provide live streaming, Facebook Live, Instagram Live, YouTube Live, and LinkedIn Live are the best.
4. Memes and GIFs
Youth of today particularly like GIFS and memes as forms of social media material. Memes may give context to occasions when words fall short in expressing the combination of actions and emotions. These kinds of social media content help your brand interact with your market by providing humorous reflections on everyday life. In other words, you can ensure that your customer gets the idea (and you can also use free social media templates).
Thanks to memes, people will turn out to be more engaged and share tailored material with their peers right away as they see it. If one uses memes with the correct audience, they will spread like wildfire.
5. User-generated content
User-generated content is content that brands reuse for their feed from fans and consumers. Customers are effectively providing you with social proof and testimonials when they produce content that features your items. UGC has made it possible for marketers to connect with a larger audience because consumers value belonging to a community. Moreover, it demonstrates how your goods or services are really used, increasing the likelihood that your customers will purchase them.
It is possible to maximize your earnings and expand your client base by using UGC. When a customer uses your product and reviews it online, their followers get inspiration to do the same. It starts a domino effect that spreads to your followers' followers.
Picture – social-media-5
The use of hashtags can help you increase your online visibility. Here are the advantages hashtags may provide for your company, irrespective of the social media channel you utilize them on.
Use hashtags to join broader discussions or hot subjects, which can broaden the audience for your posts, start discussions, and get more interest. You can always interact with other people who are using the same hashtags. So, take advantage of them to promote interaction by liking and commenting on relevant posts. It is also possible to share user-generated material or even hold a contest or giveaway.
In addition to this, brand recognition may be increased by using hashtags. They enable you to classify your material. As a consequence, anyone searching for information on a certain subject may quickly discover it. Take running an accessories company as an example. You may write an article on the latest trends in this niche. Then, incorporate pertinent hashtags such as #accessories, #fashion, #rings, #necklaces, and #earrings, you are basically keyword-tagging your material. By using such hashtags, users who are looking for accessories or interested in those phrases will find your article and brand.
Hashtags help your audience locate, comprehend, react to, and interact with your posts by connecting them to different subjects. For instance, using hashtags like #dessert can help make your post visible. So, you will set it apart from other food-related posts that have nothing to do with these dishes.
If you are sharing innovative visual stuff and want to provide the appropriate context without writing lengthy pages of text, hashtags are also helpful.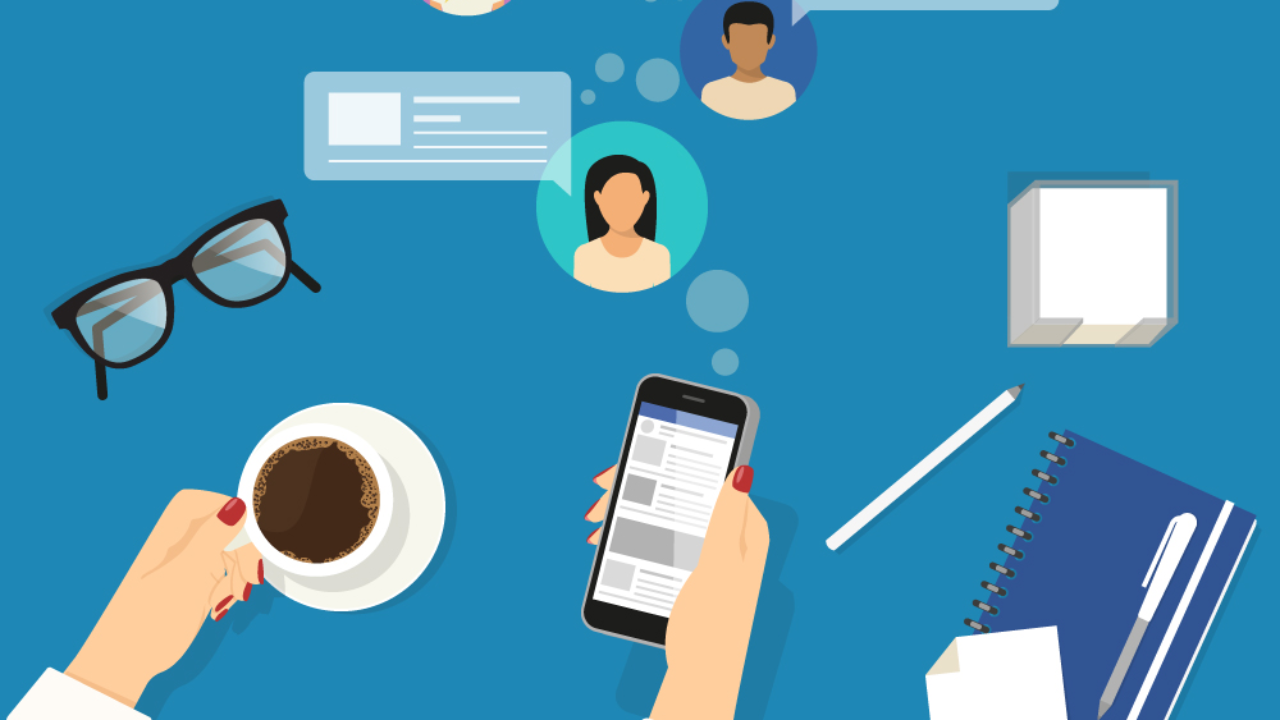 1. Create a consistent publication schedule for your content.
To engage social media consumers effectively, you must keep your brand at the forefront of their minds. Besides, there are multiple businesses fighting for your viewers' interest on social media.
Your brand may be overshadowed if you do not keep up a strong social media presence to leave a favorable and long-lasting impression. In this case, regular content posting on your social media platforms is a great option. It enables you to produce content for audience participation consistently and promote the website for free.
2. To learn more from your audience, get feedback. 
Asking your followers personally is one of the easiest methods to determine how to actively involve them on social media. Find out if your present and prospective consumers are happy with the kinds of material they get on your social media accounts. Ask them about events, promotions, deals, and other stuff.
3. Join the discussions.
The key to captivating your audience is to communicate and bond with them. Joining conversations is one of the most beneficial and successful methods to engage with your social media audience.
Perhaps you will not even require working with some website promotion services. The following are a few clever techniques to join or initiate discussions with your audiences. 
In your sector or expertise, establish or join Facebook groups and other sites to provide the latest news. Do not forget that you can choose some social media templates to speed up this task.
Answer inquiries on forums and Q&A websites about your business, field, or specialty.
Directly reply to comments and reactions.
Monitor Your Performance and Adjust Your Strategy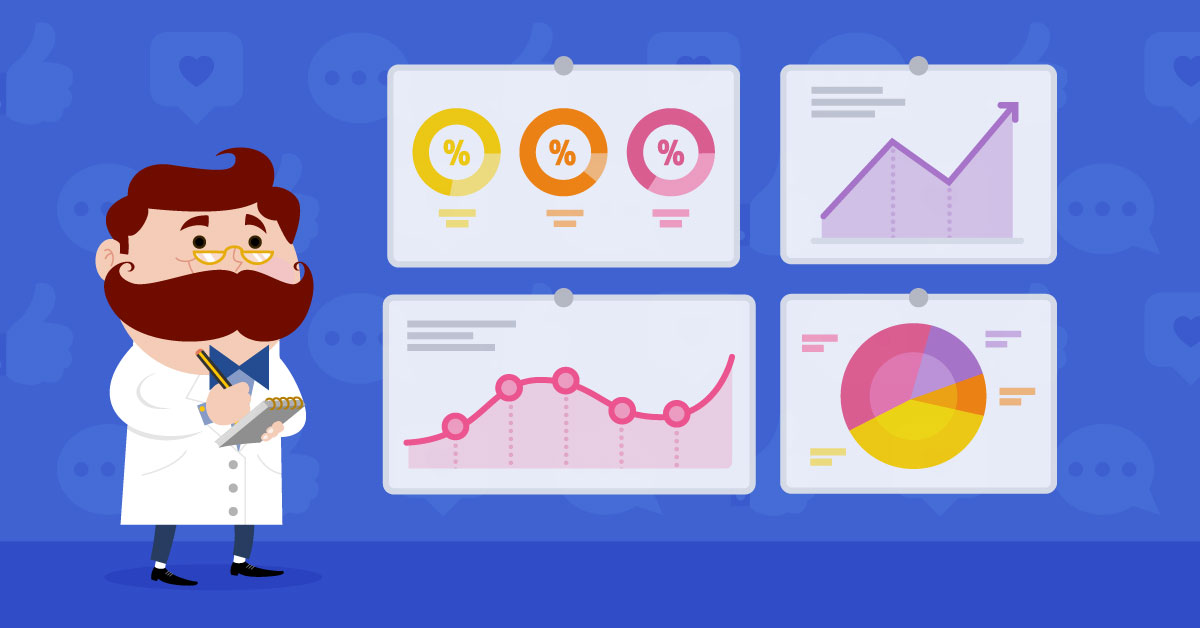 After this, you may start wondering how to promote a website in the upcoming future. In this case, it is time to take care of performance monitoring and further adjustments to your strategy.
Monitoring social media involves keeping track of and responding to social interactions. These interactions consist of @mentions, comments, #hashtags, and brand-related phrases. Monitoring is not a quiet task, despite the term. Brands should keep note of everything, including praise and criticism as well as inquiries and concerns. Furthermore, companies need to respond to everything said above. This distinguishes social listening from social monitoring.
More than only brand-related keywords and direct mentions are also part of social media monitoring. A rival call-out, for instance, offers your brand the chance to step in. For those seeking specific recommendations, the same is true.
Even though each of these indicators is intriguing, they may not all matter to you. First of all, you should determine your motivation for utilizing social media and the benefits you expect from it. Your objectives may include:
attracting users to your website;
buzz-building for your brand;
raising the number of supporters and followers;
generating leads and closing deals.
Ultimately, you can have very different objectives. It is crucial to determine them for your brand so that you can judge whether social media marketing is effective.
In general, you can monitor the following metrics:
Social media followers;
Growth of followers;
Mentions;
Brand sentiment;
Top influencers;
Top effective, converting, and referring social channels;
Total conversions;
Overall revenue.
A Few Words in Conclusion
Whether you are a small business just starting out or an established brand looking to expand your reach, social media can be a powerful tool in your marketing arsenal.
By the way, you can always visit one of the leading platforms that answer the question of where to sell digital downloads and purchase them (including social media templates).
Our promo code "WEBMTOOLS7" will give you 7% OFF on all products on TemplateMonster. It also guarantees 10% OFF on all MonsterONE plans for unlimited digital products download. Thanks for reading!