Our New Year Business Resolutions
Let's know how MonsterInsight helping us in achieving new year business resolutions.
This new year, Everyone wants to boost their online business, even in 2020 when the whole world suffering from Covid-19, Industries realize how much is digital world important.
So This New year, Now Small Business wants to come online, increase their brand awareness and reach new customers.
In this article, I'm goind to sharing how we're make this year best for our business.
And here MonsterInsight alos goind to help us.
Our Business Goals for 2021
#1. Build a Brand
We don't want Web Me Tools just as a blog, we wants to make it a brand.
A Brand name which will be known by every Digital Marketer & blogger.
Web Me Tools will be the Best & Leading Marketplace for Digital Marketers, Bloggers & Small businesses to get the right Online Marketing tools for their business.
And this our Primary Goal.
And definelty in 2021, we'll touch & hold this.
#2. Offer a Bonus to our Visitors
Our site have 100+ Marketing Tools and when site visitors click on any tool link and purchase a product. We recieved an discount.
We want to share this commission with our visitors who purchase.
So after a simple verification of invoice bill, we would like to offer some FREE Marketing Tool, Free eBook or Free Course. Something that can help them in marketing.
#3. Improve Coral Web Vitals Data
From 2021, Coral web vitals willl be count in a ranking factor.
So from beginning of 2021 we're continue checking our vitals & trying to improve.
Coral Web Vitals data shows our Site Speed and User Experience both together. Both are important if we wants to rank higher.
Thanks for MonsterInsight which is showing our Coral Web Vitals data on our WordPress Dashabord.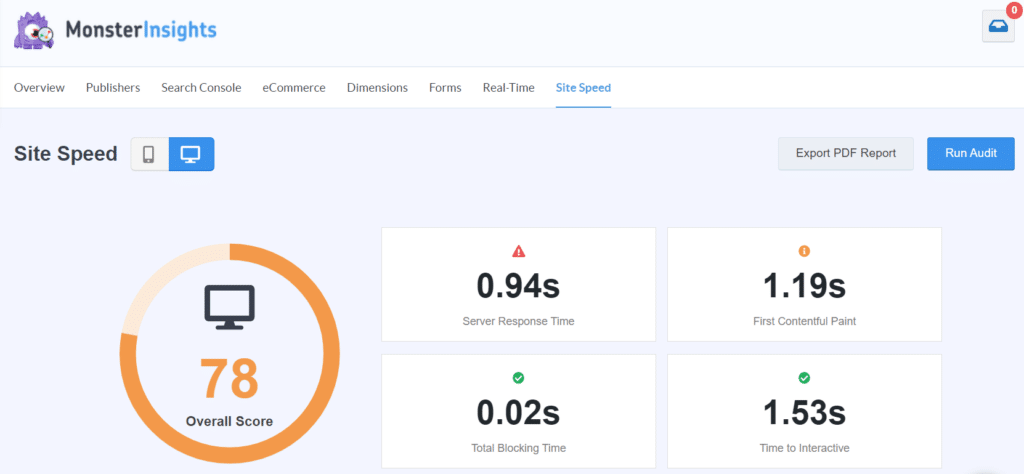 Here you can see our complete post on How to Improve Coral Web Vitals with MonsterInsight.
#4. Parternship with Marketing Tools
Win-Win Deals
I love them.
We would like to parternship with other Marketing Tools, so we can share our best resources with others.
We can do for them:
Testimonials
Links to their Blog
And In-Return we can get:
Exclusive Discount for our Visitors
Links of our Blog Posts
So these were our plans.
Soon update you when we add some more ideas here.
Lets Summarize 2020 Year
MonsterInsight Year in Review
MonsterInsight shows an advanced report on your past year performace. And for this it is now compulasory that you've to install this plugin from begining of the year.
MonsterInsight (2020 Year in Review):
This Report Shows:
Total Visitors
Total Sessions
Visitors by Month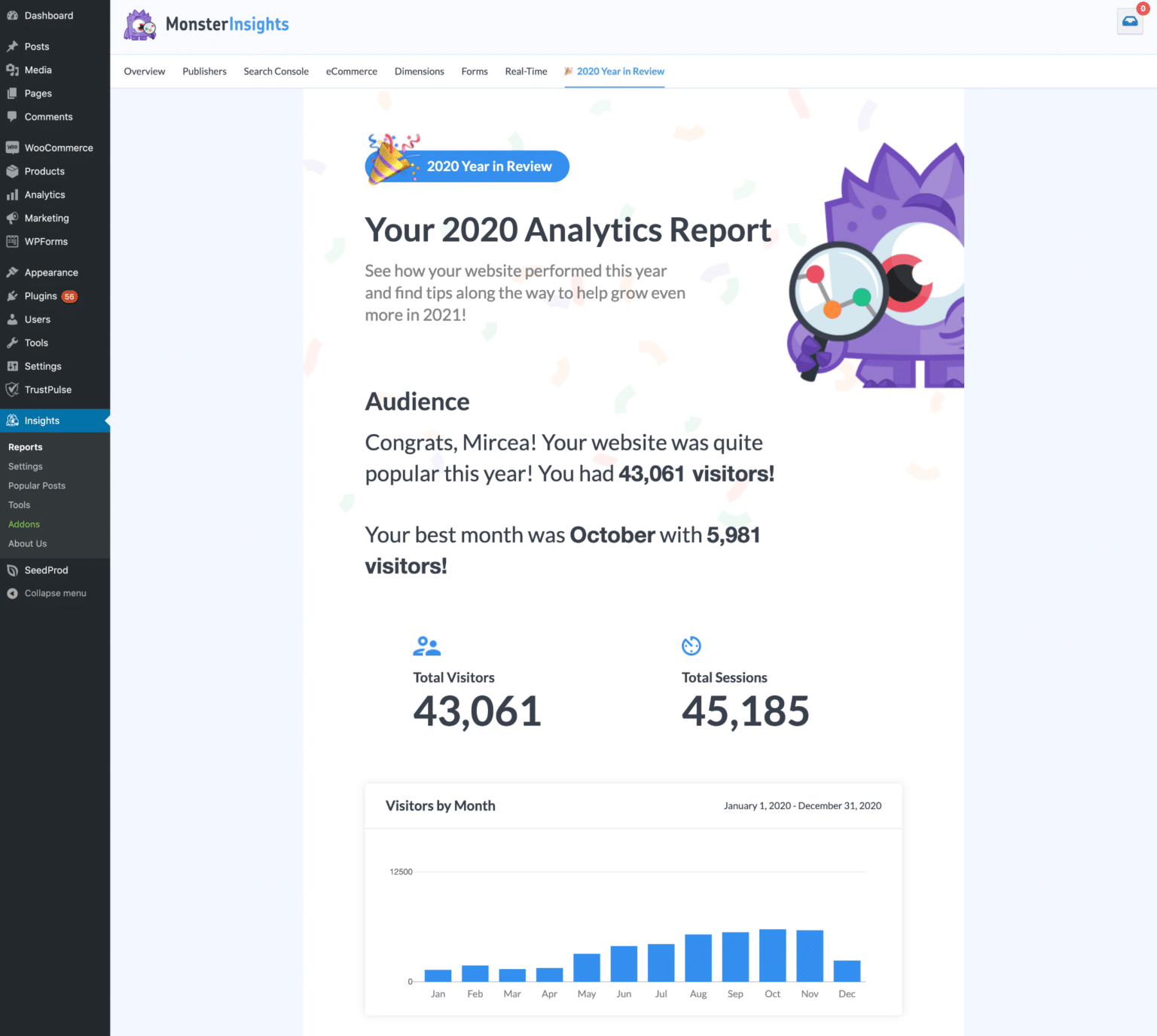 This data is really helpful.
Users Behaviour Stats:
Time Spent on site
Top Pages
Total Pageviews
Total Visitors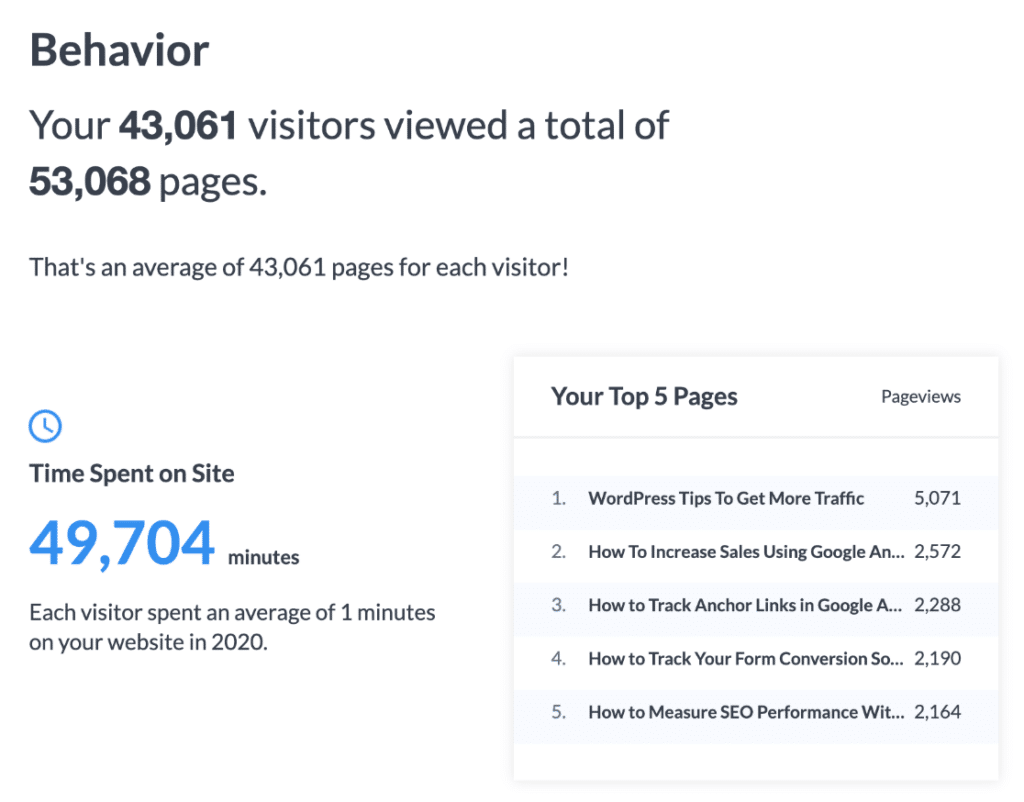 eCommerce Stats:
Total Year Revenue
Sold Amount
Total Earning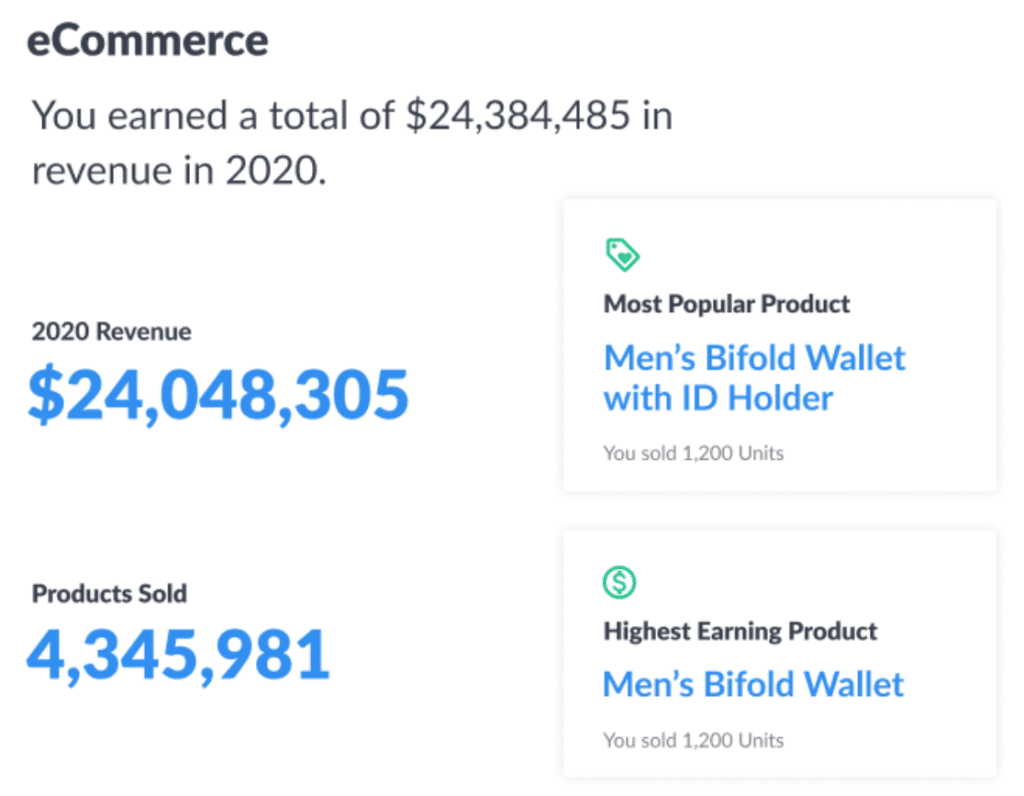 This is report from Monsterinsight.
I hope this kind of reports will helps you in understand your users behaviour and how's your eCommerce platform goin.
About MonsterInsights

Are you searching for a platform which can track all Google Analytics of your website directly from your wordpress dashboard? If yes, then my …
| | |
| --- | --- |
| Category | Analytics & Tracking Plugin |
| Starting Price | $99.50/mo |
| Key Features | Google Analytics, Affiliate Links, WooCoomerce Tracking |
| Verdict | New Generation tool to Track all your Website Events & Activities. |
It is the best plugin used to look for Google Analytics From your dashboard. It is one of the most powerful tools, with valuable data. If you are not expert in Google analytics, then you can use this plugin. It will save your efforts as well as time.
As we know Google Analytics is much difficult to understand. But setting up with this tool is much easier. You don't have to edit a single code in your site, it automatically fetches the data.
Monster insight claims that this software is specially designed to help beginners.
This plugin was created by the same company, which are the creators of wpbeginner, Optinmonster and wpforms.
This tool comes with advanced analytics taking features. Which makes accessing Google Analytics easier, directly from your wordiness dashboard.
MonsterInsights features
Here are the key features that make MonsterInsights the most powerful and user-friendly word press plugin:
Universal tracking
Google Analytics dashboard
Real-time stats
enhanced eCommerce tanking
Page-level analytics
Affiliate link and ads tracking
User friendly
Site-Speed & Coral Vitals
custom dimensions
Performance and Optimize
15 days of a free trial
24*7 customer support